Bachelor in Sound and Image Engineering
Bachelor in Sound and Image Engineering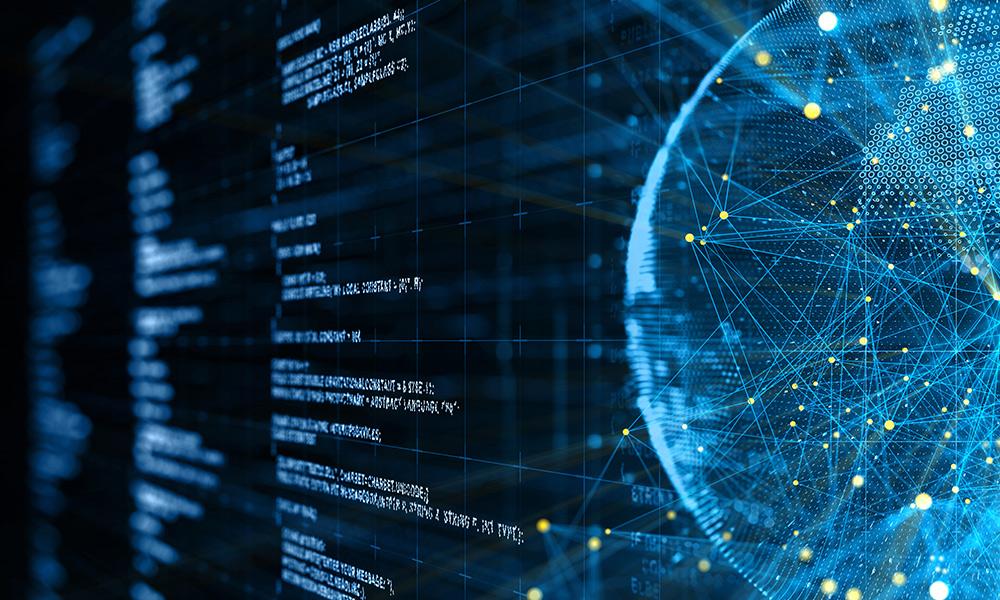 Duration

4 years (240 credits)

Centre

Language

Bilingual, Spanish

Comments

This Degree prepare for Telecommunications Technical Engineer with specialization in Sound and Image.
The goal of the Bachelor's Degree in Sound and Image Engineering is to train professionals in the development of multimedia services in communication networks for the processing, recording, reproduction and conditioning of audio and video signals, as well as the acoustic design for venues.
It is an ideal option for all students who are looking for state-of- the-art, quality education oriented to professional training. Students will acquire solid technical and technological knowledge and skills for leading teams and projects. The practical classes are held in our laboratories designed for multimedia networks, services and applications.
UC3M has collaboration agreements for student internships with the top companies in the industry. This degree has a marked international vocation, with the recognition of the best quality seals, backed by its 100% professional placement rates.
Employability and profesional internships
UC3M has agreements with over 3000 companies and institutions in which students can undertake internships and access job openings.
A total of 93.4 % of graduates from this University enter the job market the first year after finishing their studies, according to the 2019 XXIV Estudio de Inserción Profesional (Professional Placement Study).
International Excellence
Exchange programs

Exchange programs

The Erasmus programme permits UC3M first degree and post graduate students to spend one or several terms at one of the European universities with which UC3M has special agreements or take up an Erasmus Placement, that is a work placement or internship at an EU company. These exchanges are funded with Erasmus Grants which are provided by the EU and the Spanish Ministry of Education.

The non-european mobility program enables UC3M degree students to study one or several terms in one of the international universities with which the university has special agreements. It also has funding from the Banco Santander and the UC3M.

These places are offered in a public competition and are awarded to students with the best academic record and who have passed the language threshold (English, French, German etc..) requested by the university of destination.

European mobility
Non european mobility
Entry profile

Entry profile

The recommended entry profile is the following:

New students must have a solid background which allows them access to the advanced knowledge in mathematics, physics and statistics required by the degree.
The following aptitudes and capabilities are desirable: a disposition for individual work, good concentration, facility for independent learning, and the ability to organize time and work, responsibility in teamwork.

Graduate profile

Graduate profile

The profile of the graduates of this degree is set to learning outcomes achieved in this degree, including, first, knowledge and understanding of the general fundamentals of engineering, as well as in particular those from multimedia networks, multimedia communication services, audio and video signal processing, room acoustics control, distributed multimedia systems and interactive multimedia applications in Audiovisual Systems Engineering within the family of telecommunications engineering. Graduates will be able to carry out a process of analysis to solve problems of recording, conditioning and compressing of audio and video signals, acoustic enclosure design, communication networks, services, systems and applications in Audiovisual Systems, and also be responsible for engineering design in Audiovisual Systems, working as a team.

Additionally, graduates will be able to conduct research and implementing innovative contributions in Audiovisual Systems, as for the capture, processing, adaptation, dissemination and consumption of multimedia content and well as their associated networks, services and applications, justifying the scientific interest of this degree. Finally, graduates will have jurisdiction to apply their knowledge to solve problems and designing audiovisual systems and networks, configure their devices and applications as well as deploying adaptive, personal audiovisual services, allowing the use of network intelligence elements which lead to the enhancement of the user experience, maximizing the potential of network and multimedia services in the different social and economic environments, knowing the environmental, commercial and industrial implications of engineering practice according to professional ethics; this is vital for the professional interest of the degree.

Finally, this degree provides the generic skills that graduates need in order to practice engineering in today's society as the ability to develop effective oral and written communication, working in a multidisciplinary framework and equipment and maintain professional competence through continuous learning throughout their lives.

RA1: Adquirir los conocimientos y la comprensión de los fundamentos básicos generales de la ingeniería, así como en particular, de las redes y servicios de comunicaciones multimedia, procesamiento de señales de audio y video, control de acústica de recintos, sistemas multimedia distribuidos y aplicaciones multimedia interactivas propios de la Ingeniería en Sistemas Audiovisuales dentro de la familia de las telecomunicaciones.
RA2: Ser capaces de llevar a cabo un proceso de análisis para resolver problemas de grabación, acondicionamiento, compresión de señales de audio y video, acústica de recintos, redes, servicios, sistemas y aplicaciones en Sistemas Audiovisuales. Los egresados serán capaces de realizar la identificación del problema, el reconocimiento de las especificaciones, el establecimiento de diferentes métodos de resolución, la selección del más adecuado y su correcta implementación. Tendrán la capacidad de utilizar diverso s métodos y reconocer la importancia de las limitaciones sociales, la salud humana, la seguridad, el Medio Ambiente, así como las comerciales.
RA3: Ser competentes para realizar diseños de ingeniería en su ámbito dentro de la Ingeniería en Sistemas Audiovisuales, trabajando en equipo. El diseño abarca dispositivos, procesos, métodos y objetos, y especificaciones más amplias que las estrictamente técnicas, lo cual incluye conciencia social, salud y seguridad, y consideraciones medioambientales y comerciales.
RA4: Ser capaces de realizar investigación y llevar a cabo aportaciones innovadoras en el ámbito de la ingeniería en Sistemas Audiovisuales, incluyendo la búsqueda y comprensión bibliográfica así como el diseño y desarrollo de experimentos que resuelvan los retos del saber en el ámbito de los Sistemas Audiovisuales, en cuanto a la captación, procesado, adaptación, difusión y consumo de contenidos multimedia, así como de las redes, servicios y aplicaciones asociados, lo que justifica el interés científico de este Grado
RA5: Ser competentes de aplicar los conocimientos adquiridos para resolver problemas y diseñar redes y servicios audiovisuales, configurar los dispositivos de las mismas, así como desplegar sobre ellas aplicaciones y servicios audiovisuales adaptativos, personales, llevando la inteligencia de red a la puesta en valor para el usuario, maximizando el potencial de las redes y servicios multimedia en los diferentes ámbitos sociales y económicos, conociendo las implicaciones medio ambientales, comerciales e industriales que tiene la práctica de la ingeniería de acuerdo con la ética profesional.
RA6: Poseer fluidez en el desempeño de las capacidades genéricas que los egresados requieren para la práctica de la ingeniería en la sociedad actual, que incluye el ser capaz de desarrollar una eficaz comunicación oral y escrita, trabajar en un marco multidisciplinar y en equipo, y mantener la competencia profesional a través del aprendizaje continuo a lo largo de su vida. También incluyen el demostrar conciencia sobre la responsabilidad de la práctica de la ingeniería, el impacto social y medioambiental, y compromiso con la ética profesional, responsabilidad y normas de la práctica de la ingeniería. A su vez incluyen el tener conocimiento delas prácticas empresariales y de gestión de proyectos, así como la gestión y control de riesgos, y entender sus limitaciones

Transversal/Generic Skills

Specific skills:

Cognitive skills (know how):

Representation of physical magnitudes as signals
Understanding of the notion of continuous and discrete time. Analogic and digital differences
Knowledge and management of basic signals in order to break down and synthesise other more complex signals.
Signal processing through systems. Interconnection and simplification Properties
Calculation of Linear Systems response. Convolution
Analog and digital filter types Calculation in dominion of their response time.
Application of systems properties in order to resolve electrical circuits.
handing of basic tools for analysing signals and systems in tranformed domains: Fourier serial development Fourier transformed, Laplace transformed and Z transformed, emphasising in its use for analysis of circuits and communications.
Understanding and management of the sampling theorum and decimation and interpolation techniques.
Knowledge and familiarity with the methodology of digital processing of analog signals.
Systemisation of linear circuit analysis using mesh and node methods.
Analysis of passive and active circuits in the transformed Laplace domain.
Understanding of the concept of transfer function of linear, causal and stable circuits and relations bteween the response in the Laplace domain, in the frequency domain and in the temporal domain.
Comprehension of the concept of status variable and analysis of circuits using status variables.
Characterisation of two portal or cuadripole networks
Power transmission Understanding of concepts of maximum power available of a real generator and conjugated adaptation. Natural and logarithmic units: Neperio and dB
Understanding of reciprocal and symmetrical, balanced and earthed networks.
Comprehension of the concept of synthesis.
Conditions of feasibility of single portal or dipolar networks.
Synthesis of single portal networks
Conditions of feasibility of two portal or cuadripolar networks.
Functions of characterisation of analog filters.
Understanding of concepts of the Theory of Approach for design of analog LC filters low step.
Frequency transformation for high stroke Transformación de frecuencias para la síntesis de filtros paso alto, paso banda y banda eliminada a partir de prototipos paso bajo.
Comprehension of the concept of the transfer function in Z domain of digital filters of response to infinite impulse (IIR) and finite (FIR) impulse. Expression of the response in the temporal discrete domain using its differential equation. Direct architectures of digital filters
Synthesis of digital filters
Simulation of analogic filters using digital filters.
Analysis of circuits in permanent and transitory regime

Procedimental/Instrumental (know how):

Use of software for modelling and resolution of circuits.
Manipulation of signals and simulation of systems with computer.
Filter design.
Calculation of powers.

Actitudinals (being):

Ability to work independently and in a team
Decision making
Capacity for abstraction in relation to physical systems
Ability to analyse and synthesise.

Capacity for putting knowledge into practice

Problem solving
Capacity for knowledge integration
Basic general skills and knowledge
Studies with bilingual option
In this degree, the university offers the opportunity to study in English more than half of the subjects of the studies program. Once you have been admitted, you will choose, at the time of enrollment, the language in which you will study in accordance with the following conditions:
In groups in English, all works (classes, drills, exercises, tests, etc.) will be conducted in English.
Along the first year, it must be established an English B2 level, performing a test, providing one of the supported official certificates or any way determined by the university. In the first weeks of the course will inform students how they can prove their level.
The courses offered in English are in the studies program.
In case there are more applications than places available in English, interested persons will be ranked according to their admission grade.
If you are enrolled in English and exceed at least 50% of the credits offered at the UC3M, in the DS appear a mention of bilingual studies.