Academic Calendar and Schedules
Academic Calendar and Schedules
Academic calendar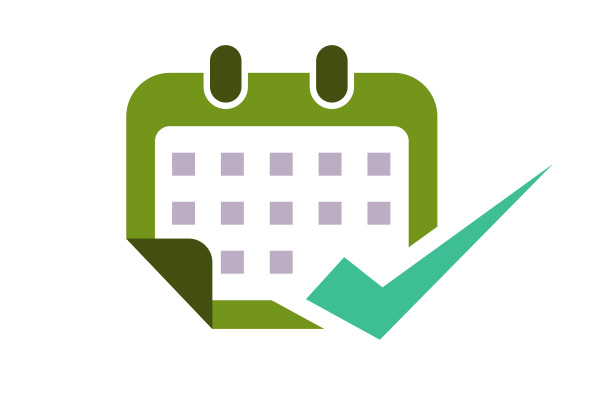 UC3M uses a calendar like the vast majority european universities to facilitate the mobility. Normally, the course starts in the second week of September and the first four-month finishes in December. The first four-month exams are in January. The classes of second four-month starts in February and finishes in May. The second four-month exams are in May. If you don't pass any subject, in June there is a extraordinary call.
Academic Year 2023/2024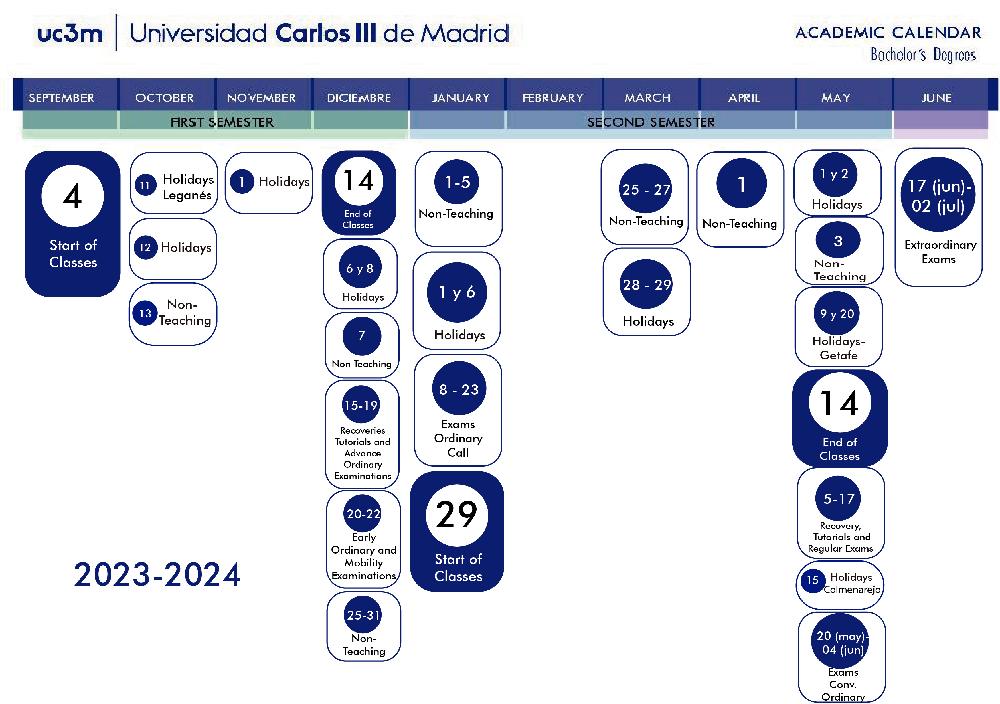 Academic Calendar for Undergraduate Studies for the 2023/2024
Class organization
Each subject will have two weekly sessions of 90 or 100 minutes.
Master session: With a mainly theoretical content.
Small group session: For more practical work, groups of 40 students enable a more direct interaction with the professor.
Laboratories: In addition, in some engineering subjects, laboratory sessions will be held throughout the semester.
My personal schedule (available after enrollment)