Academic Calendar and Schedules
Academic Calendar and Schedules
Academic calendar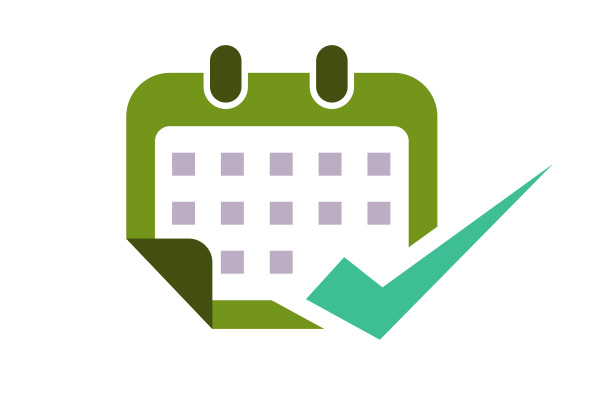 UC3M uses a calendar like the vast majority european universities to facilitate the mobility. Normally, the course starts in the second week of September and the first four-month finishes in December. The first four-month exams are in January. The classes of second four-month starts in February and finishes in May. The second four-month exams are in May. If you don't pass any subject, in June there is a extraordinary call.
Academic Course 2019/2020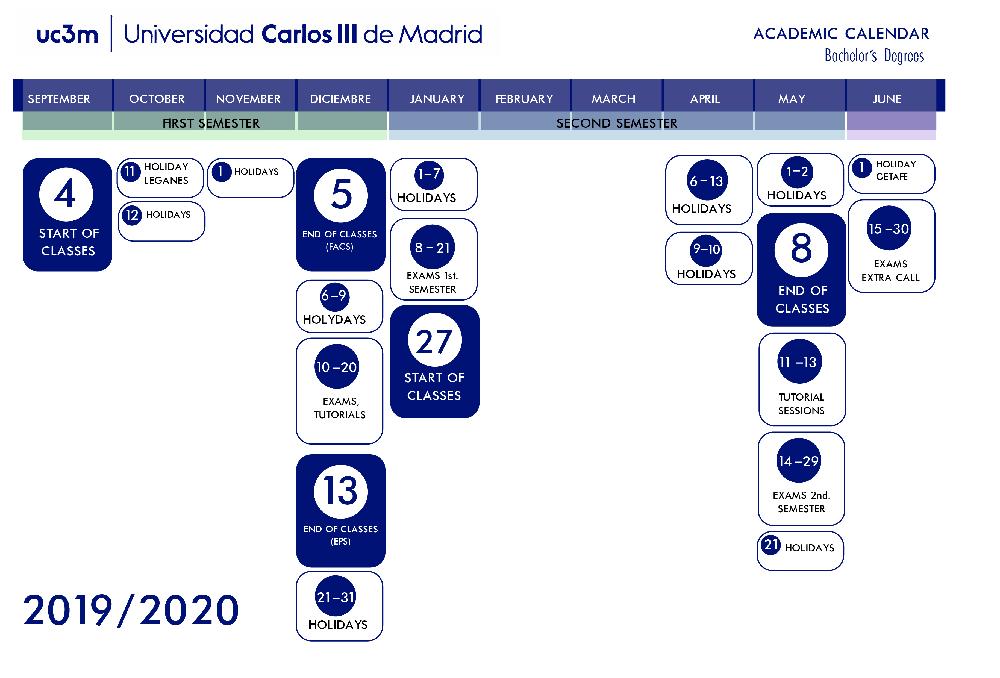 The classes start of academic course 2019/2020 wil be the 4th of September for first year student's.
Schedules 2018/2019
You will find the schedules of your Bachelor's studies in the correspondent webpage. To find your Bachelor Degree click here.
If you have done already your registration, you can check your schedule doing click here.
The Schedules of the subjects in the Bachelor's Studies divide in Master Lectures, Reduced Classes and Tutorials.
The reduces classes are taught for the realization of practical exercises, problem solving, seminars, group work, exhibitions in class and other similar activities have a maximum of 40 students. This number will lower in the laboratory classes. These activities will be combine with theoretical classes in larger groups. For each subject you have 3 hours of on-site classes per week, divided into two sessions:
Reduced classes: One session per-week of 90 minutes, (two hours in case of Bachelor's Degree of Engineering's). There will be no more than 40 students. Reduced classes have a practical orientation.
Master Lectures: Another 90 minutes session per-week (two hours in case of Engineering). These classes will hold a maximum of 120 students, and their orientation will be more theoretical.
If you study an engineering and have an experimental subject, you will have 8 laboratory hours per subject distributed along the semester. The groups will have a maximum of 20 students.
Tutorials: Teachers have to attend at least two hours of tutorial per group, to attend, orientate and solve the student's questions. Departments can plan collective tutorials to help the students.