Dual Bachelor in Computer Science and Engineering and Business Administration
Dual Bachelor in Computer Science and Engineering and Business Administration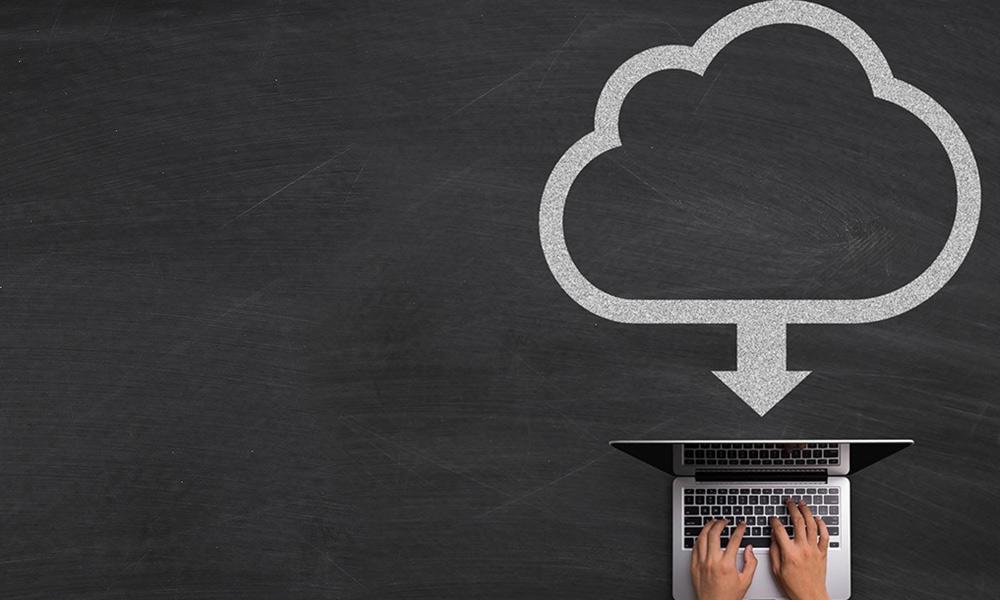 Duration

5 and a half years (390 ECTS credits)

Centre

Language

Spanish

Comments

The Bachelor's degree in Computer Science is accredited by EURACE, and the Bachelor's degree in Business Administration by AACSB

From 2020/21, this Double Bachelor is taught in Colmenarejo (with the Mention in Computing), or in the Campus of Leganés and Getafe in alternate dates (with the Mention in Information Systems).
The Dual Bachelor's Degree in Computer Engineering and Business Administration is designed for students who wish to receive a multi-faceted and competitive education within the technology sector.
Students will acquire the scientific and technical knowledge necessary to acquire, represent, handle and transmit information via computers. They will also receive a rigorous, quality education within the areas of business and public organizations, at both the national and international levels. At the same time, they will hone skills that are indispensable for problem solving in their future professional careers.
These studies include all the content that is taught in both degree programs separately. At the end of the degree, students will receive two degrees, one in Computer Engineering, and another in Business Administration, with the professional advantages that this entails.
Employability and profesional internships
UC3M has agreements with over 3000 companies and institutions in which students can undertake internships and access job openings.
A total of 93.4 % of graduates from this University enter the job market the first year after finishing their studies, according to the 2019 XXIV Estudio de Inserción Profesional (Professional Placement Study).
International Excellence
Previous Program

Previous program

Study plan for students who started in the academic year 2018/19 or earlier.

In 2020/21 will be offered 3rd., 4th., 5th. and 6th. year, only in Colmenarejo campus.

TYPES OF SUBJECTS

BC: Basic Core
C: Compulsory
E: Electives
BT: Bachelor Thesis

 
Exchange programs

Exchange programs

The Erasmus programme permits UC3M first degree and post graduate students to spend one or several terms at one of the European universities with which UC3M has special agreements or take up an Erasmus Placement, that is a work placement or internship at an EU company. These exchanges are funded with Erasmus Grants which are provided by the EU and the Spanish Ministry of Education.

The non-european mobility program enables UC3M degree students to study one or several terms in one of the international universities with which the university has special agreements. It also has funding from the Banco Santander and the UC3M.

These places are offered in a public competition and are awarded to students with the best academic record and who have passed the language threshold (English, French, German etc..) requested by the university of destination.

European mobility
Non european mobility
Entry profile
Graduated profile

Graduated profile

The dual degree in Informatics Engineering and Business Administration gives students the following broad profile.

Informatics Engineers from Universidad Carlos III of Madrid will be professionals with a complete education in all the fundamental fields of Information Technology. Their training will position them as professionals with a general profile that responds, due to their capabilities and solid education, to the expectations of the professional world, not only when they enter a company or public administration for the first time, but also in the future, since they will be prepared to become part of field as changing as Information Technology.

In terms of specialization, graduates can, in part, define their own curriculum through the choice of electives. Graduates can focus their curriculum in three areas: information systems development, applications and distributed systems and artificial intelligence.

In addition to this purely technical education, graduates will have received training in communication skills, humanities and languages, which will strengthen their ability to compete in areas of personal communication, efficiency in transmitting their knowledge and ease in forming part of national and international teams.

After receiving the education for this degree, the graduate will be able to work in any company in the sector. Some of the most professionalized fields within this sector are: computing centers, research and teaching centers, hardware and software companies, financial, telecommunications, technology, security entities and IT consulting companies. Within these public and private entities, the graduate will be able to carry out jobs such as:

IT department manager.
IT project manager.
Communications systems manager.
R+D manager in the TIC sector.
Systems consultant.
IT auditor.
Security and systems manager.
IT systems analyst.
Database administrator.
Carrying out teaching tasks in the area of TIC.

Additionally, the general objective of the Degree in Business Administration is to train people who will be able to create their own businesses as well as perform any type of function within the area of direction and management of companies or other public or private organizations. To undertake this objective, students who complete the Degree in Business Administration must be able to approach any problem with scientific rigor, taking advantage of all the knowledge, skills and attitudes that are necessary within the area of study in Business Administration, but simultaneously aware that their practical application has consequences which affect society (ethical element).

Based on this general objective, graduates in Business Administration will be able to:

Identify and undertake business initiatives
Manage and administer companies or other public or private institutions
Join an organization in any functional area
Solve problems of direction and management

General skills in Computer Science

CB1 Students should be able to demonstrate that they possess knowledge of and understand an area of study based on general secondary education and usually at a level which, although it is supported by advanced text books, also including some aspects which imply knowledge from the forefront of their field of study;
CB2. That students know how to apply that knowledge to their work or professional vocation and possess the skills which are usually demonstrated by elaborating on and defending their arguments and resolving problems in their area of study;
CB3. Students should be able to compile and interpret relevant information (normally within their area of study) for issuing opinions which include a reflection on relevant themes of a social, scientific or ethical nature.
CB4. That students are able to transmit information, ideas, problems and solutions to both a specialised and non-specialist public;
CB5. That students have developed those learning skilss required to undertake further studies with a considerable degree of autonomy.
CG1. Ability to solve problems using initiative, decision making, critical reasoning and communicating and transmitting, knowledge, skills and abilities in the field of Industrial Engineering.
CG2. Knowledge and skills in order to organise and manage projects. Knowledge of the organisational structure and functions of a project office.
CG3. Ability to design a system, component, or process within the scope of mechanical engineering in order to comply with the requisite specifications.
CG4. Knowledge and ability to apply current legislation along with the requisite specifications, regulations and standards in the field of mechanical engineering.
CG5. Adequate knowledge of the concept of business, and the institutional and legal framework of business. Business administration and management.
CG6. Applied knowledge of business organisation
CG7. Knowledge and ability to analyse and assess the social and environmental impact of technical solutions, and to apply environmental and sustainable technologies.
CG8. Knowledge and ability to apply quality methods and principles .
CG9. Ability to use computational and experimental tools in order to analyse and quantify mechanical engineering problems.
CG10. Ability to design and carry out experiments and analyse and interpret the data obtained.
CG11. Ability to solve mathematical problems arising from engineering. Capacity to apply knowledge of: linear algebra; geometry; differential geometry; differential and integral calculation; partial differential equations; numerical models, numerical algorithm; statistics and optimisation.
CG12. Comprehension of basic concepts in terms of general laws of mechanics, thermodynamics, electromagnetic fields and waves and their application in resolving engineering problems.
CG13. Basic knowledge of computer use and programming, operating systems, databases and computer programmes applicable to engineering.
CG14. Ability to understand and apply the principles of basic knowledge general chemistry, organic and inorganic chemistry and their application in engineering.
CG15. Spatial vision skills and knowledge of techniques of graphic representation both through traditional methods of metric geometry and descriptive geometry as well as computer assisted design applications.
CG16. Knowledge of applied thermodynamics and heat transmission. Basic principles and their application to solving engineering problems.
CG17. Knowledge of basic principles of fluid mechanics and its application to problem solvling in the field of engineering. Calculation of piping, channels and fluid systems.
CG18. Knowledge of basics of science, technology and material chemistry. Understanding of the relation between microstructure, synthesis or processing and properties of materials.
CG19. Knowledge and use of principles of material resistance.
CG20. Knowledge of principles of circuit and electrical machinery theory.
CG21. Knowledge and use of principles of circuit and electrical machinery theory.
CG22. Knowledge of basic electronics
CG23. Knowledge of basics of automatism and control methods.
CG24. Basic knowledge of production and manufacturing systems.
CT1. Ability to communicate knowledge gained, orally and in writing, to both a specialist and non specialised public.
CT2. Capacity to establish excellent interpersonal communication, working in multidisciplinary and international teams.
CT3. Ability to organise and plan work, making appropriate decisions based on available information, compiling and interpreting relevant data in order to issue opinions in the area of study.
CT4. Motivation and capacity for dedication to independent learning and study on a life long basis which will enable students to adapt to new situations.
CE1. Knowledge and ability to apply graphic engineering techniques.
CE2. Knowledge and ability of the calculations, design and testing of machinery.
CE3. Applied knowledge of thermal engineering.
CE4. Knowledge and skills for application of the basics of elasticity and resistance of materials to the behaviour of real solids.
CE5. Knowledge of the calculations, design and testing of structures and industrial constructions.
CE6. Applied knowledge of basics of fluid mechanics systems and machinery.
CE7. Knowledge and skills for applying materials engineering.
CE8. Applied knowledge of manufacturing, metrology and quality control systems and manufacturing processes.
CETFG1. Original work to be carried out individually and to be presented and defended before a university tribunal, consisting of a project within the scope of specific industrial engineering technologies of a professional nature in which the skills acquired on the degree course can be synthesised and integrated.

General skills in Business Administration

The purpose of this degree qualification is for students to acquire the minimum general and specific skills and competences that they need in their studies in order to obtain their degree. In addition, the aforementioned Art. 3 contains details of the minimum competences required, however referring to Art. 3.5 of RD 1393/2007, and the attitudes students should adopt in applying these skills and competence.

Bloom's Taxonomy is the theoretical structure chosen to explain the fundamental competences required to educate students in this qualification. This theoretical framework not only defines the competence required, but classifies the learning objectives, based on the students' intellectual development. As in the case of any generic classification, this enables a detailed categorisation of a greater number of specifics which in our case result in the inclusion of an increased number of skills. However, in order to identify the skills and abilities required according to the Royal Decree and also those valued by Universidad Carlos III, an asterisk has been added to the previous section along with the following summary:

1. Art. 3.1 of Appendix I of RD 1393/2007 refers to the requisite attitude that students should demonstrate when applying any skill or competence and these have been considered specifically as follows:

An attitude of respect to fundamental rights and equal gender rights.
An attitude promoting Human Rights, principles of universal accessibility and equal opportunities.
An attitude of non-discrimination and universal accessibility of disabled persons.
Acting in accordance with the values proper to a culture of peace and democratic values.

2. Art. 3.2 of Appendix I of RD 1393/2007 requires 5 skills essential for the qualifications which we have classified as:

Students have demonstrated that they possess and understand information and knowledge in an area that also includes some aspects implying familiarity with the latest developments in their field of study.
Students know how to apply that knowledge to their work or professional vocation and possess the skills usually demonstrated by elaborating on and defending their arguments, and solving problems in their area of study;

Students are able to compile and interpret relevant information for issuing opinions, including a reflection on relevant themes of a social, scientific or ethical nature.
Students are able to transmit information, ideas, problems and solutions to both a specialised and non-specialist public;
Students have developed those learning skills required to undertake further studies with a considerable degree of autonomy.

Summarising and specifying the ultimate goals of our qualification, these would be:

Identifying and undertaking business initiatives
Managing and administering companies or other public or private institutions.
Integrating in any functional area of a business.
Resolving management and administration problems
Performing advisory and business consulting tasks.
Studies with some courses in English
This bachelor's degree is offered in spanish, but you can study some courses in english if you want.
You can check the courses offered in english in the study program.
You don't need a previous level test. If you want to study a course in english, you have to select the english group in the enrollment.