Bachelor in Telematics Engineering
Bachelor in Telematics Engineering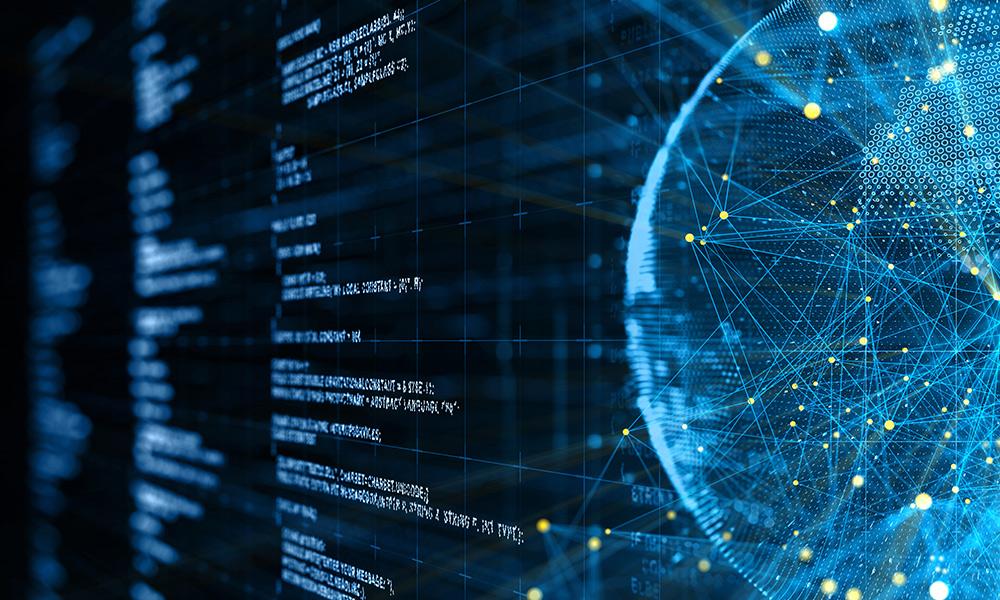 Duration

4 years (240 ECTS credits)

Centre

Language

Bilingual, Spanish

Comments

This degree prepares for Technical Telecommunication Engineer with specialization in Telematics. Order CIN 352/2009
The goal of the Bachelor's Degree in Telematics Engineering is to form professionals specialized in the implementation, design and development of communication networks and their services and applications in different business sectors related to access to information, the Internet, the leisure and entertainment industry, the domestic sector, education, multimedia services, big data and augmented reality, among others.
The speed at which technology is evolving and its importance in contemporary society point to the growing demand for expert professionals in telematics, as shown by the high rate of our graduates' professional placement (100% in recent years).
This Bachelor has a bilingual option, it has the has been recognized with the best quality seals, like the EUR-ACE's, and it offers the technological knowledge and professional competence necessary to respond creatively to the current needs of a market that is constantly expanding.
In addition, it has laboratories specialized in telematics networks, services and applications and offers the possibility of carrying out internships in top companies in the industry.
Employability and profesional internships
UC3M has agreements with over 3000 companies and institutions in which students can undertake internships and access job openings.
A total of 93.4 % of graduates from this University enter the job market the first year after finishing their studies, according to the 2019 XXIV Estudio de Inserción Profesional (Professional Placement Study).
International Excellence
Exchange programs

Exchange programs

The Erasmus programme permits UC3M first degree and post graduate students to spend one or several terms at one of the European universities with which UC3M has special agreements or take up an Erasmus Placement, that is a work placement or internship at an EU company. These exchanges are funded with Erasmus Grants which are provided by the EU and the Spanish Ministry of Education.

The non-european mobility program enables UC3M degree students to study one or several terms in one of the international universities with which the university has special agreements. It also has funding from the Banco Santander and the UC3M.

These places are offered in a public competition and are awarded to students with the best academic record and who have passed the language threshold (English, French, German etc..) requested by the university of destination.

European mobility
Non european mobility
Entry profile

Entry profile

New students must have a solid background which allows them access to the advanced knowledge in mathematics, physics and statistics required by the degree.

The following aptitudes and capabilities are desirable: a disposition for individual work, good concentration, facility for independent learning, and the ability to organize time and work, responsibility in teamwork.

Graduate profile

Graduate profile

The profile of a graduate who has successfully completed studies for this degree course includes firstly, knowledge and understanding of the general basics of engineering and in particular communications networks and services, distributed systems and telematic applications proper to Telematics Engineering as part of the telecommunications family. Graduates will be able to follow analytical processes for solving problems in the field of telematic networks, services, systems and applications, and carry out engineering design in their discipline, working in a team. Graduates will also be able to carry out research and make innovative contributions within the field of telematics engineering thus justifying the scientific interest in this degree to be addressed later.


Finally graduates will be able to apply their acquired knowledge in order to solve problems and design telematic networks and services configure the devices used for this purpose and deploy them in telematic adaptive, and personal applications and services, making network intelligence of value to users, maximising internet potential in various social and economic spheres, with an awareness of the environmental commercial and industrial implications of working in engineering in accordance with professional ethics; this is vitally important for the professional interest of the degree addressed later. Finally, this degree provides the generic skills that graduates will need in their engineering profession in society today, as written and oral communication skills will be required, along with working in a multidisciplinary framework as part of a team, and an ability to maintain their professional competence through a life long learning process.

COMPETENCIAS BÁSICAS

CB1 - Que los estudiantes hayan demostrado poseer y comprender conocimientos en un área de estudio que parte de la base de la educación secundaria general, y se suele encontrar a un nivel que, si bien se apoya en libros de texto avanzados, incluye también algunos aspectos que implican conocimientos procedentes de la vanguardia de su campo de estudio

CB2 - Que los estudiantes sepan aplicar sus conocimientos a su trabajo o vocación de una forma profesional y posean las competencias que suelen demostrarse por medio de la elaboración y defensa de argumentos y la resolución de problemas dentro de su área de estudio

CB3 - Que los estudiantes tengan la capacidad de reunir e interpretar datos relevantes (normalmente dentro de su área de estudio) para emitir juicios que incluyan una reflexión sobre temas relevantes de índole social, científica o ética

CB4 - Que los estudiantes puedan transmitir información, ideas, problemas y soluciones a un público tanto especializado como no especializado

CB5 - Que los estudiantes hayan desarrollado aquellas habilidades de aprendizaje necesarias para emprender estudios posteriores con un alto grado de autonomía
COMPETENCIAS GENERALES

CG1 - Capacidad para redactar, desarrollar y firmar proyectos en el ámbito de la ingeniería de telecomunicación que tengan por objeto, de acuerdo con los conocimientos adquiridos según lo establecido en el apartado 5 de esta orden, la concepción y el desarrollo o la explotación de redes, servicios y aplicaciones de telecomunicación y electrónica.

CG2 - Conocimiento, comprensión y capacidad para aplicar la legislación necesaria durante el desarrollo de la profesión de Ingeniero Técnico de Telecomunicación y facilidad para el manejo de especificaciones, reglamentos y normas de obligado cumplimiento.

CG3 - Conocimiento de materias básicas y tecnologías, que le capacite para el aprendizaje de nuevos métodos y tecnologías, así como que le dote de una gran versatilidad para adaptarse a nuevas situaciones.
CG4 - Capacidad de resolver problemas con iniciativa, toma de decisiones, creatividad, y de comunicar y transmitir conocimientos,habilidades y destrezas, comprendiendo la responsabilidad ética y profesional de la actividad del Ingeniero Técnico de Telecomunicación.

CG5 - Conocimientos para la realización de mediciones, cálculos, valoraciones, tasaciones, peritaciones, estudios, informes, planificación de tareas y otros trabajos análogos en su ámbito específico de la telecomunicación.

CG6 - Facilidad para el manejo de especificaciones, reglamentos y normas de obligado cumplimiento.

CG7 - Capacidad de analizar y valorar el impacto social y medioambiental de las soluciones técnicas.

CG8 - Conocer y aplicar elementos básicos de economía y de gestión de recursos humanos, organización y planificación de proyectos, así como de legislación, regulación y normalización en las telecomunicaciones.

CG9 - Capacidad de trabajar en un grupo multidisciplinar y en un entorno multilingüe y de comunicar, tanto por escrito como de forma oral, conocimientos, procedimientos, resultados e ideas relacionadas con las telecomunicaciones y la electrónica.

CG10 - Capacidad para la resolución de los problemas matemáticos que puedan plantearse en la ingeniería. Aptitud para aplicar los conocimientos sobre: álgebra lineal; geometría; geometría diferencial; cálculo diferencial e integral; ecuaciones diferenciales y en derivadas parciales; métodos numéricos; algorítmica numérica; estadística y optimización.

CG11 - Conocimientos básicos sobre el uso y programación de los ordenadores, sistemas operativos, bases de datos y programas informáticos con aplicación en ingeniería.

CG12 - Comprensión y dominio de los conceptos básicos sobre las leyes generales de la mecánica, termodinámica, campos y ondas y electromagnetismo y su aplicación para la resolución de problemas propios de la ingeniería.

CG13 - Comprensión y dominio de los conceptos básicos de sistemas lineales y las funciones y transformadas relacionadas, teoría de circuitos eléctricos, circuitos electrónicos, principio físico de los semiconductores y familias lógicas, dispositivos electrónicos y fotónicos, tecnología de materiales y su aplicación para la resolución de problemas propios de la ingeniería.

CG14 - Conocimiento adecuado del concepto de empresa, marco institucional y jurídico de la empresa. Organización y gestión de empresas.
COMPETENCIAS COMUNES A LA RAMA DE TELECOMUNICACIÓN

ECRT1 - Capacidad para aprender de manera autónoma nuevos conocimientos y técnicas adecuados para la concepción, el desarrollo o la explotación de sistemas y servicios de telecomunicación.

ECRT2 - Capacidad de utilizar aplicaciones de comunicación e informáticas (ofimáticas, bases de datos, cálculo avanzado, gestión de proyectos, visualización, etc.) para apoyar el desarrollo y explotación de redes, servicios y aplicaciones de telecomunicación y electrónica.

ECRT3 - Capacidad para utilizar herramientas informáticas de búsqueda de recursos bibliográficos o de información relacionada con las telecomunicaciones y la electrónica.

ECRT4 - Capacidad de analizar y especificar los parámetros fundamentales de un sistema de comunicaciones.

ECRT5 - Capacidad para evaluar las ventajas e inconvenientes de diferentes alternativas tecnológicas de despliegue o implementación de sistemas de comunicaciones, desde el punto de vista del espacio de la señal, las perturbaciones y el ruido y los sistemas de modulación analógica y digital.

ECRT6 - Capacidad de concebir, desplegar, organizar y gestionar redes, sistemas, servicios e infraestructuras de telecomunicación en contextos residenciales (hogar, ciudad y comunidades digitales), empresariales o institucionales responsabilizándose de su puesta en marcha y mejora continua, así como conocer su impacto económico y social.

ECRT7 - Conocimiento y utilización de los fundamentos de la programación en redes, sistemas y servicios de telecomunicación.

ECRT8 - Capacidad para comprender los mecanismos de propagación y transmisión de ondas electromagnéticas y acústicas, y sus correspondientes dispositivos emisores y receptores.

ECRT9 - Capacidad de análisis y diseño de circuitos combinacionales y secuenciales, síncronos y asíncronos, y de utilización de microprocesadores y circuitos integrados.

ECRT10 - Conocimiento y aplicación de los fundamentos de lenguajes de descripción de dispositivos de hardware en computadores con arquitecturas de tipo convencional, secuencial, paralela y de multiprocesamiento.

ECRT11 - Capacidad de utilizar distintas fuentes de energía y en especial la solar fotovoltaica y térmica, así como los fundamentos de la electrotecnia y de la electrónica de potencia.

ECRT12 - Conocimiento y utilización de los conceptos de arquitectura de red, protocolos e interfaces de comunicaciones.

ECRT13 - Capacidad de diferenciar los conceptos de redes de acceso y transporte, redes de conmutación de circuitos y de paquetes, redes fijas y móviles, así como los sistemas y aplicaciones de red distribuidos, servicios de voz, datos, audio, video y servicios interactivos y multimedia.

ECRT14 - Conocimiento de los métodos de interconexión de redes y encaminamiento, así como los fundamentos de la planificación, dimensionado de redes en función de parámetros de tráfico.

ECRT15 - Conocimiento de la normativa y la regulación de las telecomunicaciones en los ámbitos nacional, europeo e internacional.
COMPETENCIAS ESPECÍFICAS

ETEGT1 - Capacidad de construir, explotar y gestionar las redes, servicios, procesos y aplicaciones de telecomunicaciones, entendidas éstas como sistemas de captación, transporte, representación, procesado, almacenamiento, gestión y presentación de información multimedia, desde el punto de vista de los servicios telemáticos.

ETEGT2 - Capacidad para aplicar las técnicas en que se basan las redes, servicios y aplicaciones telemáticas, tales como sistemas de gestión, señalización y conmutación, encaminamiento y enrutamiento, seguridad (protocolos criptográficos, tunelado, cortafuegos, mecanismos de cobro, de autenticación y de protección de contenidos), ingeniería de tráfico (teoría de grafos, teoría de colas y teletráfico) tarificación y fiabilidad y calidad de servicio, tanto en entornos fijos, móviles, personales, locales o a gran distancia, con diferentes anchos de banda, incluyendo telefonía y datos.

ETEGT3 - Capacidad de construir, explotar y gestionar servicios telemáticos utilizando herramientas analíticas de planificación, de dimensionado y de análisis.

ETEGT4 - Capacidad de describir, programar, validar y optimizar protocolos e interfaces de comunicación en los diferentes niveles de una arquitectura de redes.

ETEGT5 - Capacidad de seguir el progreso tecnológico de transmisión, conmutación y proceso para mejorar las redes y servicios telemáticos.

ETEGT6 - Capacidad de diseñar arquitecturas de redes y servicios telemáticos.

ETEGT7 - Capacidad de programación de servicios y aplicaciones telemáticas, en red y distribuidas.

ETETFGGT1 - Ejercicio original a realizar individualmente y presentar y defender ante un tribunal universitario, consistente en un proyecto en el ámbito de las tecnologías específicas de la Ingeniería de Telecomunicación de naturaleza profesional en el que se sinteticen e integren las competencias adquiridas en las enseñanzas.

Studies with bilingual option
In this degree, the university offers the opportunity to study in English more than half of the subjects of the studies program. Once you have been admitted, you will choose, at the time of enrollment, the language in which you will study in accordance with the following conditions:
In groups in English, all works (classes, drills, exercises, tests, etc.) will be conducted in English.
Along the first year, it must be established an English B2 level, performing a test, providing one of the supported official certificates or any way determined by the university. In the first weeks of the course will inform students how they can prove their level.
The courses offered in English are in the studies program.
In case there are more applications than places available in English, interested persons will be ranked according to their admission grade.
If you are enrolled in English and exceed at least 50% of the credits offered at the UC3M, in the DS appear a mention of bilingual studies.