Dual Bachelor in International Studies and Business Administration
Dual Bachelor in International Studies and Business Administration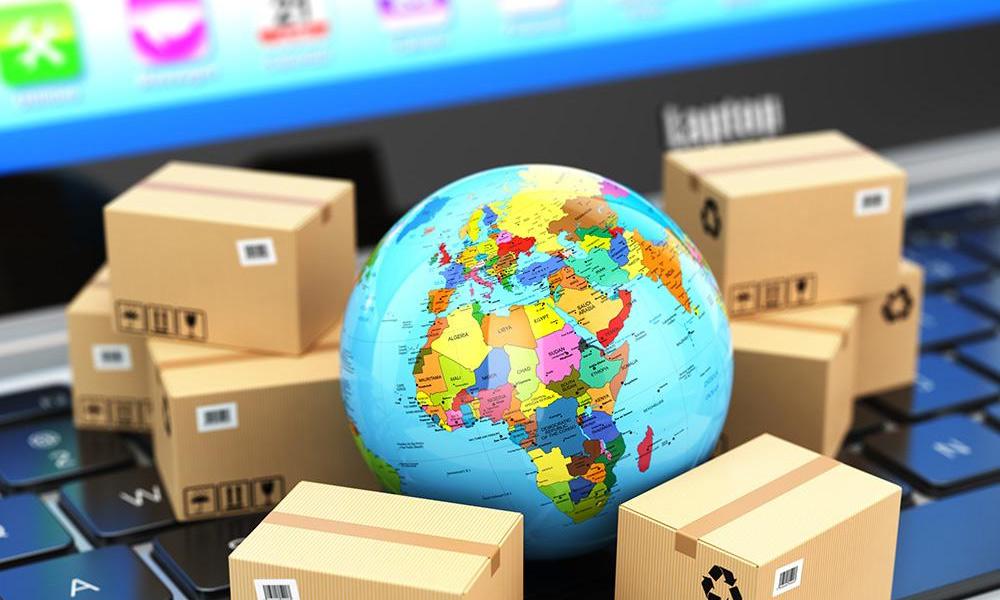 Duration

5 years (324 credits)

Centre

Language

English

Comments

The bachelor's degree in Business Administration is accredited by AACSB.
The Dual Bachelor's Degree in International Studies and Business Administration combines the most competitive education in business management and administration and multidisciplinary studies. This multidisciplinary approach inspires International Studies degrees at the most prestigious universities in the world. The program is taught entirely in English.
This degree program creates professionals capable of understanding and analyzing the complex ever-changing world of today. It provides students with the knowledge and practical abilities necessary to understand and research contemporary global issues and assess possible future scenarios. It also equips them with skills that can be applied to other fields and situations, while fostering their autonomy and their analytical and communication skills.
These studies include all the content that is taught in both degree programs separately. At the end of the program, students will receive two degrees, one in International Studies and another in Business Administration, with the professional advantages that this entails.
Employability and profesional internships
UC3M has agreements with over 3000 companies and institutions in which students can undertake internships and access job openings.
A total of 93.4 % of graduates from this University enter the job market the first year after finishing their studies, according to the 2019 XXIV Estudio de Inserción Profesional (Professional Placement Study).
International Excellence
Current Program

Current Program

Program modified in 2018. In 2021/22 it will be completely implemented.

Any of elective courses could not be offered in a specific year. You can check it in schedules page.

TYPES OF SUBJECTS

BC: Basic Core
C: Compulsory
E: Electives
BT: Bachelor Thesis

 

Previous Program

Current plan for students admitted in the 2017/18 academic year or earlier. More information in the Aula Global

In the year 2021/22 the 5th year will be taught.

Total credits: 318

Any of elective courses could not be offered in a specific year. You can check it in schedules page.

TYPES OF SUBJECTS

BC: Basic Core
C: Compulsory
E: Electives
BT: Bachelor Thesis

 
Exchange programs

Exchange programs

The Erasmus programme permits UC3M first degree and post graduate students to spend one or several terms at one of the European universities with which UC3M has special agreements or take up an Erasmus Placement, that is a work placement or internship at an EU company. These exchanges are funded with Erasmus Grants which are provided by the EU and the Spanish Ministry of Education.

The non-european mobility program enables UC3M degree students to study one or several terms in one of the international universities with which the university has special agreements. It also has funding from the Banco Santander and the UC3M.

These places are offered in a public competition and are awarded to students with the best academic record and who have passed the language threshold (English, French, German etc..) requested by the university of destination.

European mobility
Non european mobility
Entry profile

Entry profile

Students should have a solid education in history, geography, mathematics, economics and environmental sciences. Additionally, although there is no entrance exam, we strongly recommend a B2 (MCERL) level of English, given that all the courses are taught exclusively in English.

We also appreciate students with initiative, flexibility, teamwork and work organization skills, responsibility and curiosity to apply acquired knowledge to practice. Students should also have sensitivity towards the legal, economic, political and social problems of the world today, as well as passion for understanding and discussing these challenges from a critical and global perspective, through the use of different qualitative and quantitative tools.

Graduate profile

Graduate profile

The double degree in International Studies and Business Administration trains graduates to pursue careers in the following professional fields:

Managers in multinational companies or national firms oriented to international markets.
Business intelligence and corporate strategy in multinational firms, nation brands, strategic planning for cities and metropolitan areas, etc.
Public administrations related to foreign relations.
International Organizations and Non-Governmental Organizations.
Social entrepreneurs.
Think-tanks and national and international research centers and observatories.
International auditing, consulting and strategic communication.
International finance.

This double degree will provide students with the necessary skills to pursue a dynamic, global and versatile career, with a strong capacity to adapt to changes in the labour markets with the professional profiles above mentioned and those new profiles consolidating in the next years.

Competencias que otorga el Grado en Estudios Internacionales

BÁSICAS Y GENERALES

CG2 - Ser capaz de abordar y analizar los valores inherentes a la igualdad de oportunidades, el multiculturalismo, el pluralismo político, ideológico y cultural, y los Derechos Humanos, en la sociedad internacional.

CG1 - Conocer la realidad económica, jurídica, política y social desde una perspectiva comparada.

CG4 - Ser capaz de gestionar información, identificar, organizar y analizar información relevante de forma crítica y sistemática en el contexto de las relaciones internacionales.

CG5 - Ser capaz de debatir y formular razonamientos críticos, empleando para ello terminología precisa y recursos especializados, sobre los fenómenos internacionales y globales, utilizando tanto los conceptos y conocimientos de las diferentes disciplinas como las metodologías de análisis, paradigmas y conceptos de las Ciencias Sociales.

CB1 - Que los estudiantes hayan demostrado poseer y comprender conocimientos en un área de estudio que parte de la base de la educación secundaria general, y se suele encontrar a un nivel que, si bien se apoya en libros de texto avanzados, incluye también algunos aspectos que implican conocimientos procedentes de la vanguardia de su campo de estudio

CB2 - Que los estudiantes sepan aplicar sus conocimientos a su trabajo o vocación de una forma profesional y posean las competencias que suelen demostrarse por medio de la elaboración y defensa de argumentos y la resolución de problemas dentro de su área de estudio

CB3 - Que los estudiantes tengan la capacidad de reunir e interpretar datos relevantes (normalmente dentro de su área de estudio) para emitir juicios que incluyan una reflexión sobre temas relevantes de índole social, científica o ética

CB4 - Que los estudiantes puedan transmitir información, ideas, problemas y soluciones a un público tanto especializado como no especializado CB5 - Que los estudiantes hayan desarrollado aquellas habilidades de aprendizaje necesarias para emprender estudios posteriores con un alto grado de autonomía.

TRANSVERSALES

CT1 - Capacidad de comunicar los conocimientos oralmente y por escrito, ante un público tanto especializado como no especializado.

CT2 - Capacidad de establecer una buena comunicación interpersonal y de trabajar en equipos multidisciplinares e internacionales.

CT3 - Capacidad de organizar y planificar su trabajo, tomando las decisiones correctas basadas en la información disponible, reuniendo e interpretando datos relevantes para emitir juicios dentro de su área de estudio.

CT4 - Motivación y capacidad para dedicarse a un aprendizaje autónomo de por vida, que les permita adaptarse a nuevas situaciones.

ESPECÍFICAS

CE2 - Conocer y comprender los procesos de cambio político, social, económico y cultural en la sociedad y la política contemporáneas.

CE3 - Conocer el sistema de fuentes del Derecho

CE4 - Conocer el modelo de libertades públicas y derechos fundamentales en los ordenamientos jurídicos español e internacional.

CE12 - Saber plantear y resolver problemas básicos de contenido económico, social, político y en el contexto internacional.

CE14 - Saber diseñar y evaluar programas políticos y socio-económicos viables y sostenibles dirigidos a la mejora social.

General skills in Business Administration

The purpose of this degree qualification is for students to acquire the minimum general and specific skills and competences that they need in their studies in order to obtain their degree. In addition, the aforementioned Art. 3 contains details of the minimum competences required, however referring to Art. 3.5 of RD 1393/2007, and the attitudes students should adopt in applying these skills and competence.

Bloom's Taxonomy is the theoretical structure chosen to explain the fundamental competences required to educate students in this qualification. This theoretical framework not only defines the competence required, but classifies the learning objectives, based on the students' intellectual development. As in the case of any generic classification, this enables a detailed categorisation of a greater number of specifics which in our case result in the inclusion of an increased number of skills. However, in order to identify the skills and abilities required according to the Royal Decree and also those valued by Universidad Carlos III, an asterisk has been added to the previous section along with the following summary:

1. Art. 3.1 of Appendix I of RD 1393/2007 refers to the requisite attitude that students should demonstrate when applying any skill or competence and these have been considered specifically as follows:

An attitude of respect to fundamental rights and equal gender rights.
An attitude promoting Human Rights, principles of universal accessibility and equal opportunities.
An attitude of non-discrimination and universal accessibility of disabled persons.
Acting in accordance with the values proper to a culture of peace and democratic values.

2. Art. 3.2 of Appendix I of RD 1393/2007 requires 5 skills essential for the qualifications which we have classified as:

Students have demonstrated that they possess and understand information and knowledge in an area that also includes some aspects implying familiarity with the latest developments in their field of study.
Students know how to apply that knowledge to their work or professional vocation and possess the skills usually demonstrated by elaborating on and defending their arguments, and solving problems in their area of study;

Students are able to compile and interpret relevant information for issuing opinions, including a reflection on relevant themes of a social, scientific or ethical nature.
Students are able to transmit information, ideas, problems and solutions to both a specialised and non-specialist public;
Students have developed those learning skills required to undertake further studies with a considerable degree of autonomy.

Summarising and specifying the ultimate goals of our qualification, these would be:

Identifying and undertaking business initiatives
Managing and administering companies or other public or private institutions.
Integrating in any functional area of a business.
Resolving management and administration problems
Performing advisory and business consulting tasks.
Studies in English only
This degree courses completely in English. No groups available in Spanish in any subject. You must take into mind that:
In groups in English, all work (classes, drills, exercises, tests, etc.) shall be conducted in English.
Along the first year, it must be established an English B2 level, passing a test, providing one of the supported official certificates or any way determined by the university.
After completing the studies, the DS mention of having carried out the studies in English will appear.