Bachelor in Energy Engineering
Bachelor in Energy Engineering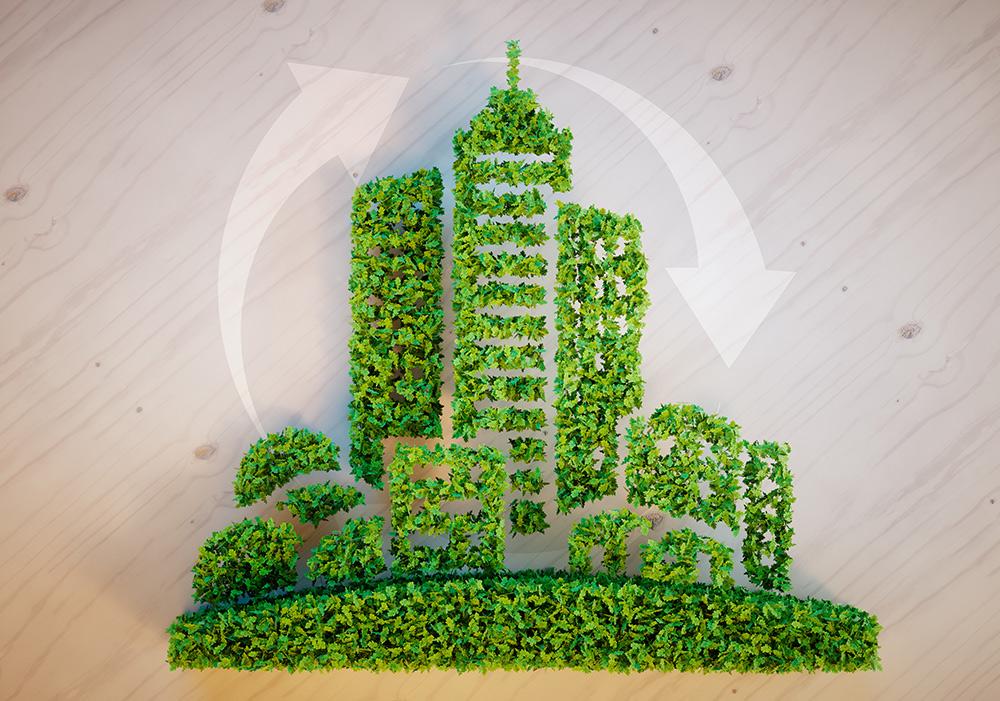 Duration

4 years (240 ECTS credits)

Centre

Language

English
The goal of the Bachelor's Degree in Energy Engineering is to endow engineers with expertise in renewable and conventional energy, energy efficiency and efficient consumption management to prepare them for success in a rapidly developing industry.
These future professionals will gain the knowledge and skills necessary to succeed in a market increasingly concerned with over-dependence on and depletion of fossil fuels, the impact on the environment of classic energy generation and consumption technologies, and the winds of change promoted by the EU through the 20-20-20 initiative.
Students will receive a solid foundation in the basic disciplines of math and physics, chemistry, computer programming, etc., as well as knowledge common to all the branches of industrial engineering, specific cutting-edge skills in energy generation and consumption technologies, and in business and market financial management in this industry.
The degree is taught entirely in English, which offers students more versatility in the job market. There are also well-equipped labs for practical hands-on classes.
Employability and profesional internships
UC3M has agreements with over 3000 companies and institutions in which students can undertake internships and access job openings.
A total of 93.4 % of graduates from this University enter the job market the first year after finishing their studies, according to the 2019 XXIV Estudio de Inserción Profesional (Professional Placement Study).
International Excellence
Current program

Current program

Program modified in 2020. In 2021/22 only 1st., 2nd. and 3rd. years will be implemented. You can see other years in "previous program".

TYPES OF SUBJECTS

BC: Basic Core
C: Compulsory
E: Electives
BT: Bachelor Thesis

 

Previous program

Previous program

Study plan for students who started in the academic year 2018/19 or earlier.

In 2021/22 only 4th. year will be offered.

TYPES OF SUBJECTS

BC: Basic Core
C: Compulsory
E: Electives
BT: Bachelor Thesis

 
Exchange programs

Exchange programs

The Erasmus programme permits UC3M first degree and post graduate students to spend one or several terms at one of the European universities with which UC3M has special agreements or take up an Erasmus Placement, that is a work placement or internship at an EU company. These exchanges are funded with Erasmus Grants which are provided by the EU and the Spanish Ministry of Education.

The non-european mobility program enables UC3M degree students to study one or several terms in one of the international universities with which the university has special agreements. It also has funding from the Banco Santander and the UC3M.

These places are offered in a public competition and are awarded to students with the best academic record and who have passed the language threshold (English, French, German etc..) requested by the university of destination.

European mobility
Non european mobility
Entry profile

Entry profile

The student must have a solid prior education, particularly in mathematics, chemistry, physics and graphical representation. Observational and analytical skills, capacity and speed in mathematical calculations and quantifiable problem solving, as well as logical and abstract reasoning are also very important. Moreover, it is advisable to possess the capability to establish relationships between observable reality and its description through mathematical models.

Personal attitudes of initiative, ability to cooperate on a team, individual work organization, ability to work under pressure, leadership, responsibility and interest in the practical application of knowledge in order to solve real problems are highly valued. Finally, specific skills in computers, instruments and equipment handling will be widely used during the years of study and afterwards.

Graduate profile

Graduate profile

For this degree includes, first, knowledge and understanding of the general fundamentals of engineering and, in particular, those related to energetic issues. Graduates will be able to carry out a process of analysis to solve problems in the field of energy engineering with initiative, decision making capability, creativity and critical thinking. They will face the design of industrial products, machinery, power plants and systems for energy transfer that should meet the required specifications, and will also have abilities to collaborate with other professionals in related technologies within multidisciplinary teams.

Moreover, graduates will be able to conduct research and carry out innovative contributions in energy engineering. In addition, graduates will be competent to apply their knowledge and understanding to solve problems and design devices or processes in the field of energy engineering, according to cost, quality, safety, efficiency and environmental constraints criteria. Finally, this degree provides the graduates generic skills required for the practice of engineering in today's society: communication of knowledge (oral and written) to both specialist and non-specialist audience, working in multidisciplinary and international teams, continuous learning that enables them to adapt to new situations, etc.

This degree is oriented towards the following professional profiles:

Design of systems for energy transfer.
Technical and economic management of energy demand.
Applications of power electronics, thermal engineering, electric machines and fluid mechanic systems.
Analysis of social and economic profitability of investments for energetic projects.
Dimensioning, construction and setting up of electrical generation systems, especially those powered by renewable sources.

These professional profiles are achieved in the study program through the adequate selection of elective subjects, which complement the knowledge that is common to the degree. There is not a specific grouping of subjects (pathways, blocks of electives, etc.) so the graduate will have flexibility to get some additional specialization.
Studies in English only
This degree courses completely in English. No groups available in Spanish in any subject. You must take into mind that:
In groups in English, all work (classes, drills, exercises, tests, etc.) shall be conducted in English.
Along the first year, it must be established an English B2 level, passing a test, providing one of the supported official certificates or any way determined by the university.
After completing the studies, the DS mention of having carried out the studies in English will appear.