Bachelor in Energy Engineering
Bachelor in Energy Engineering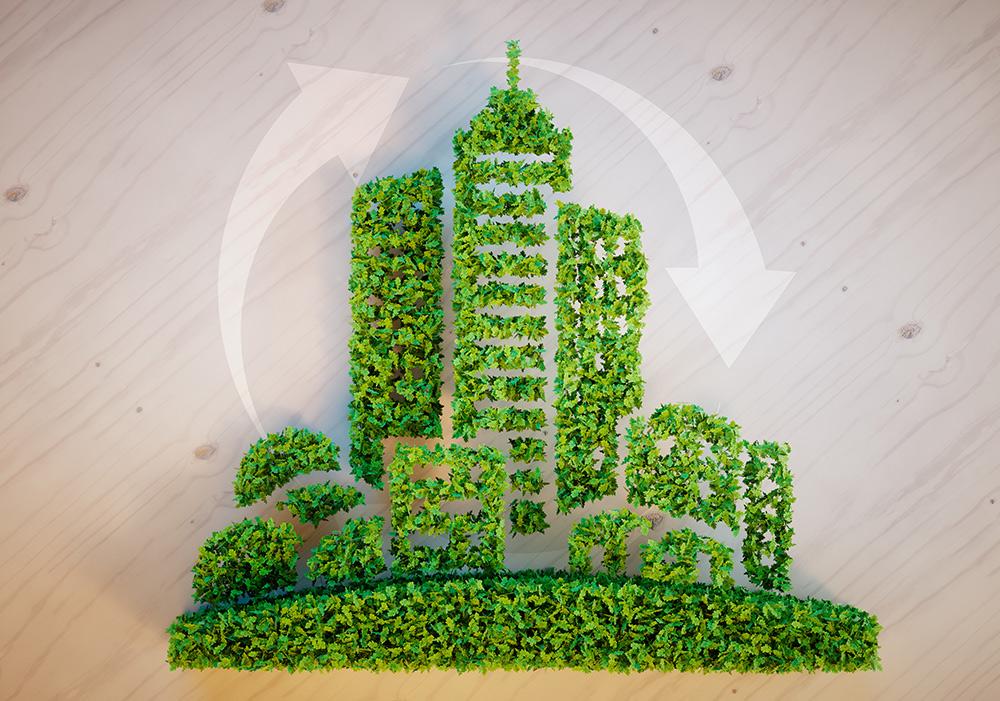 Duration

4 years (240 ECTS credits)

Centre

Language

English
The goal of the Bachelor's Degree in Energy Engineering is to endow engineers with expertise in renewable and conventional energy, energy efficiency and efficient consumption management to prepare them for success in a rapidly developing industry.
These future professionals will gain the knowledge and skills necessary to succeed in a market increasingly concerned with over-dependence on and depletion of fossil fuels, the impact on the environment of classic energy generation and consumption technologies, and the winds of change promoted by the EU through the 20-20-20 initiative.
Students will receive a solid foundation in the basic disciplines of math and physics, chemistry, computer programming, etc., as well as knowledge common to all the branches of industrial engineering, specific cutting-edge skills in energy generation and consumption technologies, and in business and market financial management in this industry.
The degree is taught entirely in English, which offers students more versatility in the job market. There are also well-equipped labs for practical hands-on classes.
Employability and profesional internships
UC3M has agreements with over 3000 companies and institutions in which students can undertake internships and access job openings.
A total of 93.4 % of graduates from this University enter the job market the first year after finishing their studies, according to the 2019 XXIV Estudio de Inserción Profesional (Professional Placement Study).
International Excellence
Current program

Current program

Program modified in 2020. In 2021/22 only 1st., 2nd. and 3rd. years will be implemented. You can see other years in "previous program".

TYPES OF SUBJECTS

BC: Basic Core
C: Compulsory
E: Electives
BT: Bachelor Thesis

 

Previous program

Previous program

Study plan for students who started in the academic year 2018/19 or earlier.

In 2021/22 only 4th. year will be offered.

TYPES OF SUBJECTS

BC: Basic Core
C: Compulsory
E: Electives
BT: Bachelor Thesis

 
Exchange programs

Exchange programs

The Erasmus programme permits UC3M first degree and post graduate students to spend one or several terms at one of the European universities with which UC3M has special agreements or take up an Erasmus Placement, that is a work placement or internship at an EU company. These exchanges are funded with Erasmus Grants which are provided by the EU and the Spanish Ministry of Education.

The non-european mobility program enables UC3M degree students to study one or several terms in one of the international universities with which the university has special agreements. It also has funding from the Banco Santander and the UC3M.

These places are offered in a public competition and are awarded to students with the best academic record and who have passed the language threshold (English, French, German etc..) requested by the university of destination.

European mobility
Non european mobility
Entry profile

Entry profile

The student must have a solid prior education, particularly in mathematics, chemistry, physics and graphical representation. Observational and analytical skills, capacity and speed in mathematical calculations and quantifiable problem solving, as well as logical and abstract reasoning are also very important. Moreover, it is advisable to possess the capability to establish relationships between observable reality and its description through mathematical models.

Personal attitudes of initiative, ability to cooperate on a team, individual work organization, ability to work under pressure, leadership, responsibility and interest in the practical application of knowledge in order to solve real problems are highly valued. Finally, specific skills in computers, instruments and equipment handling will be widely used during the years of study and afterwards.

Graduate profile

Graduate profile

For this degree includes, first, knowledge and understanding of the general fundamentals of engineering and, in particular, those related to energetic issues. Graduates will be able to carry out a process of analysis to solve problems in the field of energy engineering with initiative, decision making capability, creativity and critical thinking. They will face the design of industrial products, machinery, power plants and systems for energy transfer that should meet the required specifications, and will also have abilities to collaborate with other professionals in related technologies within multidisciplinary teams.

Moreover, graduates will be able to conduct research and carry out innovative contributions in energy engineering. In addition, graduates will be competent to apply their knowledge and understanding to solve problems and design devices or processes in the field of energy engineering, according to cost, quality, safety, efficiency and environmental constraints criteria. Finally, this degree provides the graduates generic skills required for the practice of engineering in today's society: communication of knowledge (oral and written) to both specialist and non-specialist audience, working in multidisciplinary and international teams, continuous learning that enables them to adapt to new situations, etc.

This degree is oriented towards the following professional profiles:

Design of systems for energy transfer.
Technical and economic management of energy demand.
Applications of power electronics, thermal engineering, electric machines and fluid mechanic systems.
Analysis of social and economic profitability of investments for energetic projects.
Dimensioning, construction and setting up of electrical generation systems, especially those powered by renewable sources.

These professional profiles are achieved in the study program through the adequate selection of elective subjects, which complement the knowledge that is common to the degree. There is not a specific grouping of subjects (pathways, blocks of electives, etc.) so the graduate will have flexibility to get some additional specialization.

General skills of the Bachelor's Degree in Energy Engineering

Basic Skills

CB1 Que los estudiantes hayan demostrado poseer y comprender conocimientos en un área de estudio que parte de la base de la educación secundaria general, y se suele encontrar a un nivel que, si bien se apoya en libros de texto avanzados, incluye también algunos aspectos que implican conocimientos procedentes de la vanguardia de su campo de estudio.

CB2 Que los estudiantes sepan aplicar sus conocimientos a su trabajo o vocación de una forma profesional y posean las competencias que suelen demostrarse por medio de la elaboración y defensa de argumentos y la resolución de problemas dentro de su área de estudio.

CB3 Que los estudiantes tengan la capacidad de reunir e interpretar datos relevantes (normalmente dentro de su área de estudio) para emitir juicios que incluyan una reflexión sobre temas relevantes de índole social, científica o ética.

CB4 Que los estudiantes puedan transmitir información, ideas, problemas y soluciones a un público tanto especializado como no especializado.

CB5 Que los estudiantes hayan desarrollado aquellas habilidades de aprendizaje necesarias para emprender estudios posteriores con un alto grado de autonomía.

General Skills

CG1 Analyze, formulate and solve problems with initiative, decision-making, creativity,critical reasoning skills and ability to efficiently communicate and transmit knowledge, skills and abilities in the Energy Engineering field.

CG2 Apply computational and experimental tools for analysis and quantification of energy engineering problems.

CG3 Acquire the abilities to draft, sign and develop projects in the area of energy engineering for construction, renovation, repair, preservation, demolition, manufacture, installation, assembly or utilization of: structures, mechanical equipment and energetic facilities and to represent and understand technical documentation.

CG4 Being able to do design, analysis, calculation, manufacture, test, verification, diagnosis and maintenance of energetic systems and devices.

CG5 Acquire the ability to lead and organize energy engineering project activities.

CG6 Being able to plan the safety implantation and inspection, risks prevention and quality system within a project.

CG7 Assess, control, and reduce the social and environmental impact of projects and facilities within the field of energy engineering.

CG8 Know and deal with current legislation in addition to mandatory specifications, regulations and norms within the energy engineering field.

CG9 Acquire the ability to organize and plan within a company as well as in other institutions and organizations and knowing human resources management and project planning, programming and control in such sphere.

CG10 Being able to work in a multi-lingual and multidisciplinary environment.

Transversal Skills

CT1 Ability to communicate knowledge orally as well as in writing to a specialized and non-specialized public.

CT2 Ability to establish good interpersonal communication and to work in multidisciplinary and international teams.

CT3 Ability to organize and plan work, making appropriate decisions based on available information, gathering and interpreting relevant data to make sound judgement within the study area.

CT4 Motivation and ability to commit to lifelong autonomous learning to enable graduates to adapt to any new situation.

Specific Skills

CE1 Módulo FB Ability to solve the mathematic problems arising in engineering. Aptitude for applying knowledge on: linear algebra; geometry; differential geometry; differential and integral calculus; differential equations and partial derivatives in differential equations; numerical methods; numerical algorithms; statistics and optimization.

CE2 Modulo FB Understanding and command of the fundamental concepts of the general laws of mechanics, thermodynamics, fields and waves, electromagnetism and their application for solving engineering problems.

CE3 Módulo FB Basic knowledge of the use and programming of computers, operating systems, databases, and computer software with engineering applications.

CE4 Módulo FB Ability to understand and apply the principles of basic knowledge of general chemistry, organic and inorganic chemistry and their applications in engineering.

CE5 Módulo FB Ability for spatial vision and knowledge of graphic representation techniques, including traditional methods of metric geometry and descriptive geometry as well as computer assisted design applications.

CE6 Módulo FB Sound knowledge of the concept of company, and the institutional and legal framework of a company. Business organization and management.

CE1 Módulo CRI Knowledge of the basic principles of thermal engineering and their application to the solution of problems in this field.

CE2 Módulo CRI Conocimientos y capacidades para aplicar los fundamentos de la elasticidad y resistencia de materiales al comportamiento de sólidos reales./Knowledge and abilities to apply the fundamentals of elasticity and materials resistance to the behavior of real solid structures.

CE3 Módulo CRI Knowledge and abilities for the application of materials science and engineering.

CE4 Módulo CRI Basic and applied knowledge of production and manufacturing systems, metrology and quality control.

CE6 Módulo CRI Ability for the analysis, design, simulation and optimization of processes and products.

CE7 Módulo CRI Knowledge of the fundamentals of electronics and their application to electronic instrumentation.

CE8 Módulo CRI Knowledge and ability for systems modelling and simulation.

CE9 Módulo CRI Knowledge of the fundamentals of automation and control methods and their application to industrial automation.

CE11 Módulo CRI Knowledge and use of the basic principles of electrical circuits and electric machinery theory.

CE13 Módulo CRI Know and use the main electronic components.

CE14 Módulo CRI Knowledge of information systems for industrial organization and direction, logistic and productive systems, and quality management systems.

CE15 Módulo CRI Theoretical and practical fundamentals for calculus of stresses in structures and of the motion of structural resistant elements subjected to different stresses.

CE16 Módulo CRI Knowledge of the organizational structure and functions of a project office.

CE17 Módulo CRI Knowledge of the basic principles of fluid mechanics and their application for solving problems in the field of energy engineering. Pipeline, channel and fluid systems calculation.

CE18 Módulo CRI Understanding of the relationship between the materials microstructure, synthesis or processing and their properties.

CE19 Módulo CRI Knowledge of the fundamentals of mechanism and machine theory.

CE20 Módulo CRI Basic knowledge on environmental and sustainability technologies and their application.

CE1 Módulo TE Applied knowledge on thermal engineering.

CE2 Módulo TE Applied knowledge on the fundamentals of fluid mechanics systems and machines.

CE3 Módulo TE Knowledge on energy demand management with special emphasis on finance-based decisions and risk management in non-financial companies.

CE4 Módulo TE Ability for the calculus and design of electric machines.

CE5 Módulo TE Ability for the design of electric power plants.

CE6 Módulo TE Applied knowledge on power electronics.

CE7 Módulo TE Ability for the calculus and design of electric power lines for energy transmission.

CE8 Módulo TE Applied knowledge on renewable energies.

CE9 Módulo TE Basic knowledge on the estimation of optimal prices based on companies cost structure and demand.

CE10 Módulo TE Ability to evaluate when competitive markets can work without government intervention and when the public sector must intervene.

CE11 Módulo TE Analysis of the economic and social profitability of energetic investment projects.

CE13 Módulo TE Understanding the relation between the different variables seizing in the operation of electric power systems and the electric energy demand coverage.

CE14 Módulo TE Knowledge of thermal power production machines and plants, as well as their industrial and environmental range.

TFG1 Original individual work presented and defended in the presence of a university examining committee. It should consist of a project in the area of energy engineering technologies, and be of a professional nature, synthesizing and integrating the competences acquired in the program.

Learning Outcomes of the Bachelor's Degree in Energy Engineering

RA1. Conocimiento y comprensión: Tener conocimientos básicos y la compresión de las ciencias, matemáticas e ingeniería dentro del ámbito industrial, además de un conocimiento y compresión específicos de tecnologías energéticas y planificación y regulación de sistemas energéticos.

RA2. Análisis de la Ingeniería: Ser capaces de identificar problemas de ingeniería energética, reconocer especificaciones, establecer diferentes métodos de resolución y seleccionar el más adecuado para su solución.

RA3. Diseño en Ingeniería: Ser capaces de realizar diseños deproductos industriales, centrales eléctricasy térmicas, calderas, máquinas hidráulicas, infraestructuras de transporte energético y convertidores de energía eléctricaque cumplan con las especificaciones requeridas colaborando con otros ingenieros y titulados.

RA4. Investigación e Innovación: Ser capaces de usar métodos apropiados para realizar investigacióncolaborar en actividades de investigación y llevar a cabo aportaciones innovadoras en el ámbito de la ingeniería de la energía.

RA5. Aplicaciones de la Ingeniería: Ser capaces de aplicar su conocimiento y comprensión para resolver problemas, y diseñar dispositivos o procesos del ámbito de la ingeniería de la energía de acuerdo con criterios de coste, calidad, seguridad, eficiencia y respeto por el medioambiente.

RA6. Habilidades Transversales: Tener las capacidades necesarias para la práctica de la ingeniería en la sociedad actual.

Career opportunities

Career opportunities

Sizing, construction and commissioning of thermal and/or electrical generation systems, with special emphasis on those using renewable sources (solar thermal, photovoltaic or wind).
Energy efficiency of industrial processes, transport and building.
Optimization of systems and definition of performance indicators.
Energy audits and certification.
Energy market analyst.
Studies in English only
This degree courses completely in English. No groups available in Spanish in any subject. You must take into mind that:
In groups in English, all work (classes, drills, exercises, tests, etc.) shall be conducted in English.
Along the first year, it must be established an English B2 level, passing a test, providing one of the supported official certificates or any way determined by the university.
After completing the studies, the DS mention of having carried out the studies in English will appear.