Bachelor in Aerospace Engineering
Bachelor in Aerospace Engineering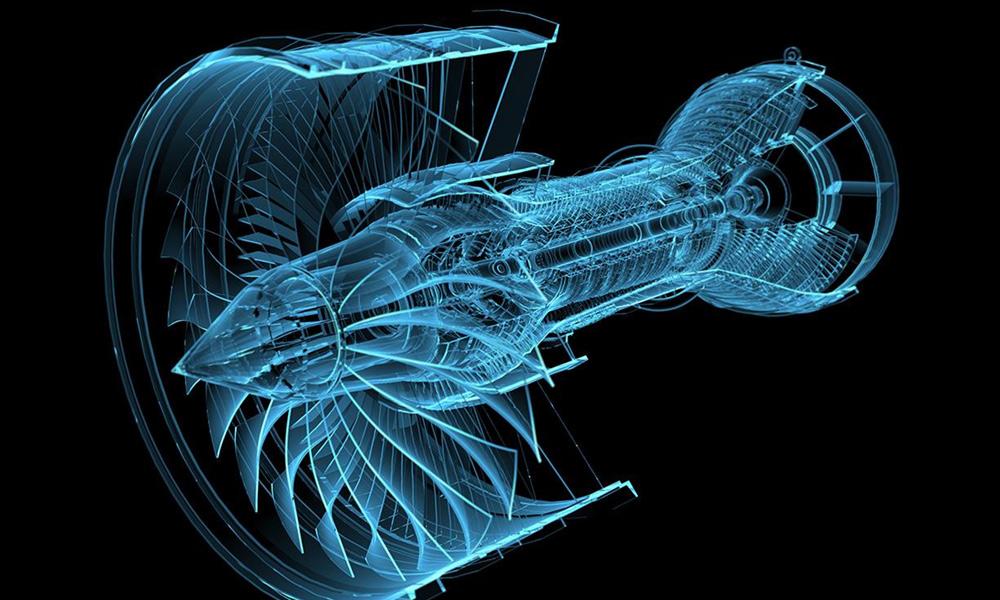 Duration

4 years (240 ECTS credits)

Centre

Language

English

Comments

This Degree prepares for Aeronautical Tecnhical Engineer. Ord. CIN/308/2009

Degree with minors in Aerospace Vehicles and Aerospace Propulsion
The Bachelor's Degree in Aerospace Engineering aims to train professionals to work in companies that design, manufacture and certify a large variety of products and systems, ranging from space shuttles and satellites, to helicopters and airplanes, to rocket and jet engines. Aerospace companies also design and certify airport and air navigation systems, as well as the tools the specialist needs to maintain such vehicles and systems.
To acquire these skills, the degree student studies subjects shared with other branches of engineering: mathematics, physics, materials, structures and fluid mechanics. Then specific aerospace engineering subjects are covered: aerodynamics, propulsion, flight dynamics and control, aircraft design, air navigation and transport, among others.
This degree is taught completely in English. The teaching methodology has a strong practical and applied approach, with small-sized classes. During their last year, students can carry out an internship in a company in the aerospace industry.

Employability and profesional internships
UC3M has agreements with over 3000 companies and institutions in which students can undertake internships and access job openings.
A total of 93.4 % of graduates from this University enter the job market the first year after finishing their studies, according to the 2019 XXIV Estudio de Inserción Profesional (Professional Placement Study).
International Excellence
Program modified in 2018. Students admitted in the year 2017/18 and before, must consult the specific information in Aula Global
TYPES OF SUBJECTS
BC: Basic Core
C: Compulsory
E: Electives
BT: Bachelor Thesis
C-E: Subject defined as Elective in the Program, but must necessarily be taken by the people who choose the corresponding Mention. These subjects can not be recognized for the performance of cultural, sports or representation activities.
Exchange programs

Exchange programs

The Erasmus programme permits UC3M first degree and post graduate students to spend one or several terms at one of the European universities with which UC3M has special agreements or take up an Erasmus Placement, that is a work placement or internship at an EU company. These exchanges are funded with Erasmus Grants which are provided by the EU and the Spanish Ministry of Education.

The non-european mobility program enables UC3M degree students to study one or several terms in one of the international universities with which the university has special agreements. It also has funding from the Banco Santander and the UC3M.

These places are offered in a public competition and are awarded to students with the best academic record and who have passed the language threshold (English, French, German etc..) requested by the university of destination.

European mobility
Non european mobility
Entry profile

Entry profile

The student must have a solid prior education, primarily in mathematics and physics. Observational and analytical skills, capacity and speed in mathematical calculations and quantifiable problem solving, as well as logical and abstract reasoning are also very important. Moreover, it is advisable to possess the capability to establish relationships between observable reality and its description through mathematical models.

Personal attitudes of initiative, ability to cooperate on a team, individual work organization, ability to work under pressure, leadership, responsibility and interest in the practical application of knowledge in order to solve real problems are highly valued Finally, manual skills in instrument or equipment handling will be widely used during the years of study and afterwards.

Graduate profile

Graduate profile

The degree in Aerospace Engineering was created in response to the growing demand for qualified professionals. In particular, it was conceived of in order to prepare students to embark on a career in the aeronautical and space industry. This degree will enable them to work in different areas, including design, development, construction and operation of air and space vehicles and systems, and of all their equipment.

The study program complies with the directives included in Ministerial Order CIN/308/2009, of February 9, which establishes the requisites for verifying official university degrees that qualify Aeronautical Engineers. The degree offers two specializations which share a common formative core, including the Basic Training Module and the Common Module for the Aeronautical Field. Each specialization has its own associated Specific Technological Module, so that graduating students will be authorized for the regulated profession of Aeronautical Engineer in accordance with the following specialization):

Specialization in Aerospace Vehicles: Aerospace Engineer with a minor in Aerospace vehicles
Specialization in Aerospace Propulsion: Aerospace Engineer with a minor in Aerospace Propulsion

Furthermore, the design of the study program specifically follows the directives of the Ministry of Science and Innovation regarding the requisites for admittance into the Master's of Aeronautical Engineering, directives which are described in Ministerial Order CIN/312/2009, 9 February. Thus, graduating students will have direct access to the Master's in Aeronautical Engineering, which entails the professional attributes of Graduate Engineer (MSc).

A detailed description of the graduate profile can be found here

RA1.Tener conocimientos básicos y la comprensión de las matemáticas, las ciencias básicas, y la ingeniería dentro del ámbito aeroespacial, incluyendo: el comportamiento de las estructuras; los ciclos termodinámicos y la mecánica de fluidos; el sistema de navegación aérea, el tráfico aéreo, y la coordinación con otros medios de transporte; las fuerzas aerodinámicas; la dinámica del vuelo; los materiales de uso aeroespacial; los procesos de fabricación; las infraestructuras y edificaciones aeroportuarias. Además de un conocimiento y compresión específicos de las tecnologías específicas de aeronaves y de aeromotores en cada una de las menciones incluidas en el presente título.
RA2.Ser capaces de identificar problemas de ingeniería aeroespacial, reconocer especificaciones, recopilar e interpretar datos e información, establecer diferentes métodos de resolución y seleccionar el más adecuado entre las alternativas disponibles.
RA3.Ser capaces de realizar diseños en el ámbito de los vehículos aeroespaciales, sistemas de propulsión, navegación y control del tráfico aéreo, infraestructuras aeroportuarias, o equipos y materiales de uso aeroespacial, que cumplan con las especificaciones requeridas colaborando con otros ingenieros y titulados.
RA4. Realizar aproximaciones a métodos iniciales de investigación en consonancia con su nivel de conocimiento que impliquen búsquedas bibliográficas, diseño y ejecución de experimentos, interpretación de datos, selección de la mejor propuesta y simulación por ordenador.
RA5.Ser capaces de aplicar su conocimiento y comprensión para resolver problemas, y diseñar dispositivos o procesos del ámbito de la ingeniería aeroespacial de acuerdo con criterios de coste, calidad, seguridad, eficiencia y respeto por el medioambiente.
RA6. Tener las capacidades necesarias para la práctica de la ingeniería en la sociedad actual.

COMPETENCIAS BÁSICAS:

CB1 Que los estudiantes hayan demostrado poseer y comprender conocimientos en un área de estudio que parte de la base de la educación secundaria general, y se suele encontrar a un nivel que, si bien se apoya en libros de texto avanzados, incluye también algunos aspectos que implican conocimientos procedentes de la vanguardia de su campo de estudio
CB2 Que los estudiantes sepan aplicar sus conocimientos a su trabajo o vocación de una forma profesional y posean las competencias que suelen demostrarse por medio de la elaboración y defensa de argumentos y la resolución de problemas dentro de su área de estudio
CB3 Que los estudiantes tengan la capacidad de reunir e interpretar datos relevantes (normalmente dentro de su área de estudio) para emitir juicios que incluyan una reflexión sobre temas relevantes de índole social, científica o ética
CB4 Que los estudiantes puedan transmitir información, ideas, problemas y soluciones a un público tanto especializado como no especializado
CB5 Que los estudiantes hayan desarrollado aquellas habilidades de aprendizaje necesarias para emprender estudios posteriores con un alto grado de autonomía

COMPETENCIAS GENERALES:

CG1 Capacidad para el diseño, desarrollo y gestión en el ámbito de la ingeniería aeroespacial.
CG2 Planificación, redacción, dirección y gestión de proyectos, cálculo y fabricación en el ámbito de la ingeniería aeroespacial. CG3 Instalación explotación y mantenimiento en el ámbito de la ingeniería aeroespacial.
CG4 Verificación y Certificación en el ámbito de la ingeniería aeroespacial.
CG5 Capacidad para llevar a cabo actividades de proyección, de dirección técnica, de peritación, de redacción de informes, de dictámenes, y de asesoramiento técnico en tareas relativas a la Ingeniería Técnica Aeronáutica, de ejercicio de las funciones y de cargos técnicos genuinamente aeroespaciales.
CG6 Capacidad para participar en los programas de pruebas en vuelo para la toma de datos de las distancias de despegue, velocidades de ascenso, velocidades de pérdidas, maniobrabilidad y capacidades de aterrizaje.
CG7 Capacidad de analizar y valorar el impacto social y medioambiental de las soluciones técnicas.
CG8 Conocimiento, comprensión y capacidad para aplicar la legislación necesaria en el ejercicio de la profesión de Ingeniero Técnico Aeronáutico.
CG9 Capacidad para el análisis y la resolución de problemas aeroespaciales en entornos nuevos o desconocidos, dentro de contextos amplios y complejos, integrado en equipos de trabajo multidisciplinares e internacionales.
CG10 Capacidad de uso de herramientas computacionales y experimentales para el análisis y cuantificación de problemas de ingeniería.
CG11 Desarrollo de la creatividad, liderazgo, iniciativa y espíritu emprendedor

COMPETENCIAS ESPECIFICAS:

CE.FB1 Capacidad para la resolución de los problemas matemáticos que puedan plantearse en la ingeniería. Aptitud para aplicar los conocimientos sobre: álgebra lineal; geometría; geometría diferencial; cálculo diferencial e integral; ecuaciones diferenciales y en derivadas parciales; métodos numéricos; algorítmica numérica; estadística y optimización.
CE.FB2 Comprensión y dominio de los conceptos básicos sobre las leyes generales de la mecánica, termodinámica, campos y ondas y electromagnetismo y su aplicación para la resolución de problemas propios de la ingeniería.
CE.FB3 Conocimientos básicos sobre el uso y programación de los ordenadores, sistemas operativos, bases de datos y programas informáticos con aplicación en ingeniería.
CE.FB4 Capacidad para comprender y aplicar los principios de conocimientos básicos de la química general, química orgánica e inorgánica y sus aplicaciones en la ingeniería.
CE.FB5 Capacidad de visión espacial y conocimiento de las técnicas de representación gráfica, tanto por métodos tradicionales de geometría métrica y geometría descriptiva, como mediante las aplicaciones de diseño asistido por ordenador.
CE.FB6 Conocimiento adecuado del concepto de empresa, marco institucional y jurídico de la empresa. Organización y gestión de empresas.
CE.CRA1 Comprender el comportamiento de las estructuras ante las solicitaciones en condiciones de servicio y situaciones límite.
CE.CRA2 Comprender los ciclos termodinámicos generadores de potencia mecánica y empuje.
CE.CRA3 Comprender la globalidad del sistema de navegación aérea y la complejidad del tráfico aéreo.
CE.CRA4 Comprender como las fuerzas aerodinámicas determinan la dinámica del vuelo y el papel de las distintas variables involucradas en el fenómeno del vuelo.
CE.CRA5 Comprender las prestaciones tecnológicas, las técnicas de optimización de los materiales y la modificación de sus propiedades mediante tratamientos.
CE.CRA6 Comprender los procesos de fabricación.
CE.CRA7 Comprender la singularidad de las infraestructuras, edificaciones y funcionamiento de los aeropuertos.
CE.CRA8 Comprender el sistema de transporte aéreo y la coordinación con otros modos de transporte.
CE.CRA9 Conocimiento adecuado y aplicado a la Ingeniería de: Los principios de la mecánica del medio continuo y las técnicas de cálculo de su respuesta.
CE.CRA10 Conocimiento adecuado y aplicado a la Ingeniería de: Los conceptos y las leyes que gobiernan los procesos de transferencia de energía, el movimiento de los fluidos, los mecanismos de transmisión de calor y el cambio de materia y su papel en el análisis de los principales sistemas de propulsión aeroespaciales.
CE.CRA11 Conocimiento adecuado y aplicado a la ingeniería de: Los elementos fundamentales de los diversos tipos de aeronaves; los elementos funcionales del sistema de navegación aérea y las instalaciones eléctricas y electrónicas asociadas; los fundamentos del diseño y construcción de aeropuertos y sus diversos elementos.
CE.CRA12 Conocimiento adecuado y aplicado a la Ingeniería de: Los fundamentos de la mecánica de fluidos; los principios básicos del control y la automatización del vuelo; las principales características y propiedades físicas y mecánicas de los materiales.
CE.CRA13 Conocimiento aplicado de: la ciencia y tecnología de los materiales; mecánica y termodinámica; mecánica de fluidos; aerodinámica y mecánica del vuelo; sistemas de navegación y circulación aérea; tecnología aeroespacial; teoría de estructuras; transporte aéreo; economía y producción; proyectos; impacto ambiental.
CE.TFG Ejercicio original a realizar individualmente y presentar y defender ante un tribunal universitario, consistente en un proyecto en el ámbito de las tecnologías específicas de la Ingeniería Aeroespacial de naturaleza profesional en el que se sinteticen e integren las competencias adquiridas en las enseñanzas
Studies in English only
This degree courses completely in English. No groups available in Spanish in any subject. You must take into mind that:
In groups in English, all work (classes, drills, exercises, tests, etc.) shall be conducted in English.
Along the first year, it must be established an English B2 level, passing a test, providing one of the supported official certificates or any way determined by the university.
After completing the studies, the DS mention of having carried out the studies in English will appear.