Events, associations and cultural centres
Events, associations and cultural centres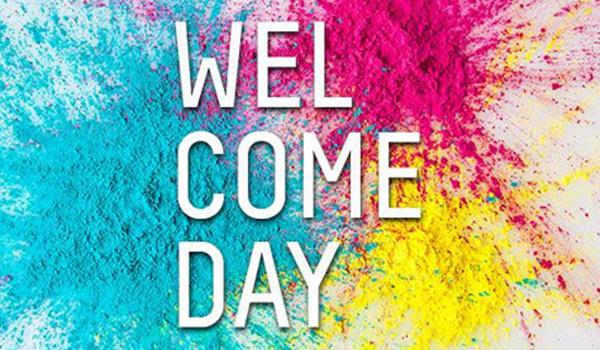 The first event you'll attend in Madrid is the Welcome Day at UC3M. It's held in September to celebrate your arrival and lend you support. Then in October, the city of Madrid hosts the Madrid Student Welcome Day for foreign students with all types of information for getting the most out of Madrid.
Within the first few weeks of your arrival, it's essential that you get in contact with the international student associations at UC3M: Erasmus Students Network (ESN), Board of European Students of Technology (BEST), the Association for the United Nations and International Law (ANUDI) and the Association of Chinese Students (AECUC3M).
To make you feel at home, there are cultural centres of different countries spread throughout the city, such as the Korean Cultural Centre , located on Castellana avenue, the Institute of Italian Culture , located on Mayor street, or the House of Mexico in the famous Argüelles district. See the full list here.
Additionally, there are other centres and associations that provide support to groups promoting diversity and inclusion, LGTBI issues, religion, and more. Take a look at the groups fighting for the rights of people with non-normative sexual and gender identities in conjunction with the City Council of Madrid.
If you have a generous spirit, why not give volunteering a shot? The Volunteer Information Point of the Community of Madrid will inform and guide you on the many activities in the region. You can also sign up for the Municipal Volunteer Programme of the City Council of Madrid. If it's more convenient for you, UC3M has a direct information point on each campus. Visit the volunteer website.
The Regional Centre for Youth Information and Documentation of the Community of Madrid has information on courses, work, free time, volunteering, etc. you can check out. It also processes youth cards and offers you specialised information on studying and legal advice. Use this Search tool to find the Centre for Youth Information and Documentation nearest you. You can also check out the Youth portal that provides information on rehearsal spaces, music, theatre and dance events, cards for young people, hostels, etc.
The City Council of Madrid has Youth Centres which put on a range of activities. Get your membership card and enjoy what they have to offer. Take a look at the event calendar here. If you want to take part in cultural activities and are under 26, say ¡hola! to JOBO and you'll get free entry to shows at Madrid's six major cultural venues.