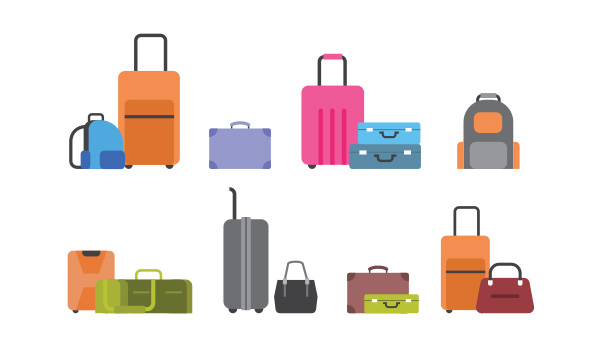 Will I need a fan or sunglasses? Do I need to pack a jumper? What about an umbrella in case it rains? These are just a few of the questions you'll be asking yourself before packing for your trip. It all depends on whether you prefer cold or hot weather. The hottest temperatures are reached during the summer months of June, July and August, with highs of 30ºC. On the other hand, winter brings the temperature in Madrid and its surrounding areas down to about 10ºC. It's quite rare for it to snow in the capital but, when it does happen, everyone runs out to the street, phone in hand to capture what is quite a strange sight for the locals. However, the mountains are just a stone's throw away from Madrid, so if you're one for rocky heights, don't forget your snowboard or skis.
The spring months bring the day and night life back to Spain's capital, as well as towns such as Getafe and Leganés. The cold is soon left behind and the days get longer and brighter, making it a great time to enjoy our parks such as Retiro, Madrid Río, Polvoranca or the Alhóndiga. Spring is also when rooftop terraces on Madrid's major hotels and buildings start to open up, remaining active until the end of September or the beginning of October. If you're looking to come when it's warm, spring is the best time to stroll around the streets and get to know Madrid.
So, with all of this in mind, what are the absolute essentials to pack if you're going to Madrid?
In autumn, you should bring an umbrella or raincoat.
In summer, you'll need to wear shorts and t-shirts.
In winter, a coat, gloves, scarf and hat will help you cope with the weather at this time of year.
Don't forget to bring smart clothing if you're going out in the evening, as certain venues in some areas of the capital will have a strict dress code.
Most importantly, when it comes to clothes, bring swimwear! You'll need it for that summer swim or for visiting Madrid's spas and hammams during the rest of the year.
Last but not least, bring along a 220 V adapter and, when taking hand luggage on your flight, remember to follow airport security rules, especially when it comes to liquids.
By following this simple advice, the weather will never put a damper on your stay in the city, meaning you'll go home with great memories of Madrid and its surrounding towns.
Average temperature data (ºCelsius):
Autumn:
September:: 26º / 15º
October: 19º / 11º
November: 13º/ 6º
Winter:
December: 10º / 4º
January: 10º / 3º
February: 12º / 4º
Spring:
March: 16º / 6º
April: 18º / 8º
May: 22º / 11º
Summer:
June: 28º / 16º
July: 35º / 19º
August: 32º / 19º