Bachelor in Security Engineering
Bachelor in Security Engineering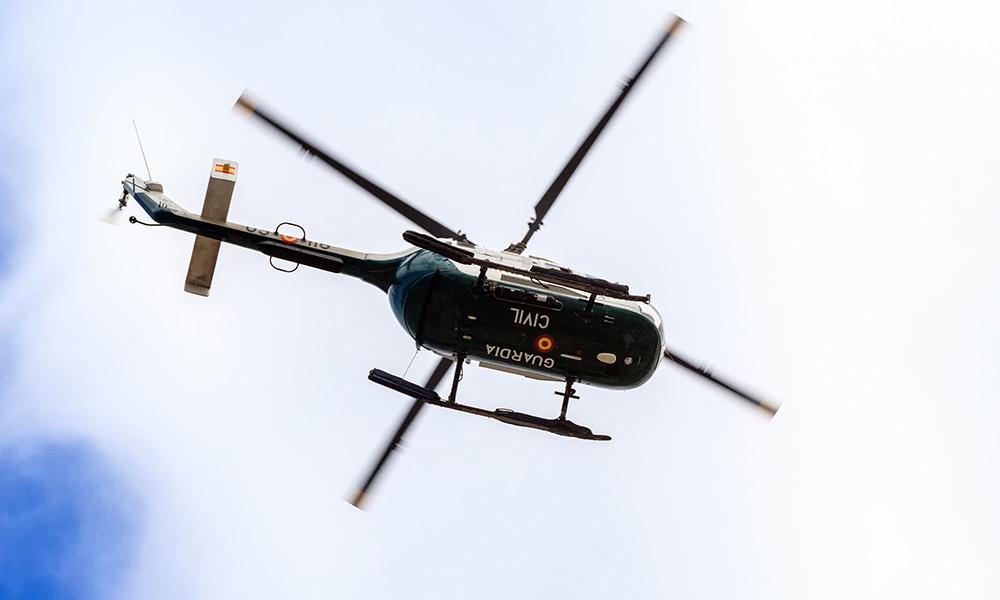 Duration

4 years (240 ECTS credits)

Centre

Language

Spanish

Comments

Offered only for students from Guardia Civil initial training.
Guardia Civil is a security force of military nature with a great tradition in Spain. More than 80.000 men and women are part of the biggest Spanish security force. Some of its competencies are delinquency prevention, crimes investigation. fight against terrorism, coastlines and borders security, dignitaries and infrastructures protection, traffic, environment or weapons and explosives control. Guardia Civil has evolved in last decades and now it has multiple activities against technological crimes.
The principal target of this degree is to train to future Guardia Civil officers in the development, integration and management of security systems. They will be the responsible to guarantee the public and private security by prevention activities and actions in emergency situations.

Employability and profesional internships
UC3M has agreements with over 3000 companies and institutions in which students can undertake internships and access job openings.
A total of 93.4 % of graduates from this University enter the job market the first year after finishing their studies, according to the 2019 XXIV Estudio de Inserción Profesional (Professional Placement Study).
International Excellence
TYPES OF SUBJECTS
BC: Basic Core
C: Compulsory
E: Electives
BT: Bachelor Thesis
Entry and graduate profile
Entry profile

Entry profile

Access to this degree course is restricted ONLY to students from the Centro Universitario de Defensa de Zaragoza who have completed the 2nd year of initial training for officers of the Guardia Civil (degree in Industrial Organization Engineering, defence profile).

These students will join the CUGC and the Guardia Civil Officers' Academy in Aranjuez where they will complete the military and technical training as members of the security forces required for the correct performance of the duties assigned to the higher ranking officers, such as that corresponding to official university degree studies leading to the qualification of Security Engineering Degree.

The profile of undergraduates applying for this course should comply with the requirements of the specific regulations of the CUGC and, in addition entrance requirements for the University of Zaragoza

In any case, the high school diploma (or equivalent) and the university access exams passed are required to take part in the selection process for Officials studies:

Requirements:

Have spanish nationality
Not be deprived of civil rights
Not have any penal record
Be at least 18 years old, and no more than 21.

Selection process. The selection process will have these exams:

English language
Physical test
Psychological test
Medical examination

Also, these aptitudes are recommended:

Identification with the moral values and the constitutional order
Ability to appreciate and show interest in the professional themes and matters pertaining to the Guardia Civil and Security and a desire for public service.
Good knowledge and grounding in basic sciences: Mathematics, Physics and a good level of Chemistry and Technical Drawing is also desirable. Students will preferably have pursued the science and technology branch of secondary education with the scientific -technical option.
They should have an adequate knowledge of and be able to express themselves in written and oral English.
They should be physically fit and resilient and have sufficient vitality along with a positive attitude to playing sports.
Students should be able to develop their work in a methodical and organized manner, showing enthusiasm and initiative.
They should have good social skills in their relations with others and an ability to adapt to group and team work.
They should be creative and ingenious and should possess a critical and analytical attitude with an enquiring mind in scientific terms and with common sense.

Graduate profile

Graduate profile

The Safety Engineering Degree was created in response to the growing demand for qualified professionals in the State Security Forces. The degree course will be taught to future officers of the Guardia Civil.

Security Engineering is a discipline which will provide graduates of the course with the knowledge, techniques and skills for their profession which are summarised in the following general aims:

The course should provide the graduate with a solid scientific and technological ground which should enable him or her to adequately address the professional challenges faced in the security sector.
Promote skills and competence in problem solving, initiative, decision making, creativity, analysis and critical reasoning.
Graduates should acquire a set of social, interpersonal, emotional and employment skills which will enable him or her to work in an international and multidisciplinary environment.
He or she will acquire the appropriate technical skills and awareness for promoting, organising, and carrying out innovations in the sector of security engineering.
Provide the requisite basis for independent learning or to undertake postgraduate studies which will enable him or her to investigate or specialise different fields of security engineering.
Promote personal development in all dimensions scientific, cultural, human etc.;