Bachelor in Finance and Accounting
Bachelor in Finance and Accounting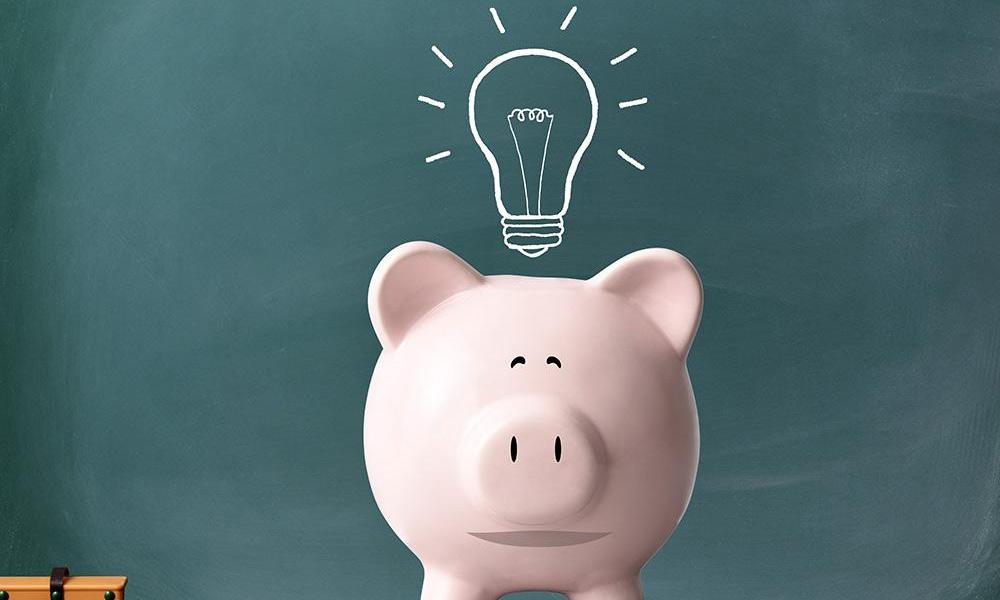 Duration

4 years (240 ECTS credits)

Centre

Language

Spanish, English
The goal of the Bachelor's Degree in Finance and Accounting is to train professionals specialized in analysis and management of investments, banking, auditing, consulting, financial management and capital management for small and large investors. Graduates from this program will acquire the knowledge necessary to assess companies and manage the many financial risks they are subject to because of their activity.
This degree program is taught in a bilingual mode and provides students with the knowledge necessary to understand the financial situation of companies through information extracted from accounting. It offers a solid education in areas such as economics, computer science, business administration and law, all of which increases job placement opportunities for its graduates.
Furthermore, it has the ACCA (Association of Chartered Certified Accountants) certification, which aids UC3M graduates in Finance and Accounting to obtain the title of Certified Public Accountant (CPA). This title qualifies them as professional accountants in many countries.
Employability and profesional internships
UC3M has agreements with over 3000 companies and institutions in which students can undertake internships and access job openings.
A total of 93.4 % of graduates from this University enter the job market the first year after finishing their studies, according to the 2019 XXIV Estudio de Inserción Profesional (Professional Placement Study).
International Excellence
Actual program

Current Program

Program modified in 2018. In 2021/22 it will be completely implemented.

Language requirement: a B2 level of English language must be accredited before finishing the studies. More information.

Any of elective courses could not be offered in a specific year. You can check it in schedules page.

TYPES OF SUBJECTS

BC: Basic Core
C: Compulsory
E: Electives
BT: Bachelor Thesis

 

Previous Program

Previous Program

Study plan for students who started in the academic year 2017/18 or earlier.

In 2021/22 this program won't be offered.

Any of elective courses could not be offered in a specific year. You can check it in schedules page.

TYPES OF SUBJECTS

BC: Basic Core
C: Compulsory
E: Electives
BT: Bachelor Thesis

 
Exchange programs

Exchange programs

The Erasmus programme permits UC3M first degree and post graduate students to spend one or several terms at one of the European universities with which UC3M has special agreements or take up an Erasmus Placement, that is a work placement or internship at an EU company. These exchanges are funded with Erasmus Grants which are provided by the EU and the Spanish Ministry of Education.

The non-european mobility program enables UC3M degree students to study one or several terms in one of the international universities with which the university has special agreements. It also has funding from the Banco Santander and the UC3M.

These places are offered in a public competition and are awarded to students with the best academic record and who have passed the language threshold (English, French, German etc..) requested by the university of destination.

European mobility
Non european mobility
Entry profile

Entry profile

New students should be interested in understanding the financial and business world and be capable of abstract reasoning. Also valued are the capacity to analyse, the ability to separate causes from consequences and to extract the most relevant points when facing a problem and its solution.

The degree does not require knowledge of social sciences as the first semesters are devoted mainly to providing general education in these areas (especially in economics and business administration). Students should have a solid grounding in maths and feel confident with analytical and deductive reasoning. Finally, it is important that students be flexible and prepared to face non-structured problems for which there are no "recipes" to be immediately applied. They should also have the intellectual curiosity necessary for assessing the impact and consequences of decisions.

Graduate profile

Graduate profile

It is very likely that after finishing your studies you would like to work in a Bank, Stock Exchange, Financial or Account Department of a company become part of the existing supervising institutions, such as the Bank of Spain, Central European Bank or the Stock Market National Commission. If this is the case, the degree in Finance and Accounting provides the ideal training.

The degree in Finance and Accounting aims to train professionals who will follow a career in the areas of investment analysis and management, banking, auditing, management and financial consulting and also provide a base for those wishing to do postgraduate studies in this field. It is a general qualification in the area of finance and accounting, with a clear professional focus, providing specific training in finance and accounting, together with a solid grounding in related areas, such as economics, business economics, quantitative methods, computing and law.

The labor market needs professionals with strong specialization in financial areas. This specialization requires or will require in the near future a professional certification. Among the best known professional certifications we find:

The (Financial Risk Manager) FRM® certification is the most recognized internationally for professionals in the field of financial risk management
The American certification CFA, is the best known among financial analysts professional certification.
The Directive on Markets and Financial Instruments (MiFID II) forces individuals to make advice or selling financial products to have the necessary knowledge to perform these activities.

Professionals who want to acquire these certifications must demonstrate their knowledge in economics, financial accounting, quantitative methods, corporate and asset finance and financial instruments and ethical and professional standards. The degree in Finance and Accounting will provide the necessary certifications to further achieve these skills.

General skills of the Bachelor's Degree in Finance and Accounting

Basic Skills

CB1 Students have demonstrated possession and understanding of knowledge in an area of study that builds on the foundation of general secondary education, and is usually at a level that, while relying on advanced textbooks, also includes some aspects that involve knowledge from the cutting edge of their field of study.

CB2 Students are able to apply their knowledge to their work or vocation in a professional manner and possess the competences usually demonstrated through the development and defence of arguments and problem solving within their field of study.

CB3 Students have the ability to gather and interpret relevant data (usually within their field of study) in order to make judgements which include reflection on relevant social, scientific or ethical issues.

CB4 Students should be able to communicate information, ideas, problems and solutions to both specialist and non-specialist audiences.

CB5 Students will have developed the learning skills necessary to undertake further study with a high degree of autonomy

General Skills

CG1 Ability to resolve problems employing initiative, creativity and critical reasoning, as well as communicate and transmit knowledge in the business and financial accounting field.

CG2 Ability to efficiently present, discuss, inform and defend points of view orally and in writing using formal and informal language in relation to a business or financial problem.

CG3 Capacity for critical study and analysis of firms' accounting statements and as such understand the impact from the choice of different accounting policy alternatives

CG4 Knowledge and ability to apply current legislation as well as mandatory specifications, regulations and norms within the realm of business

CG5 Knowledge and ability to apply computational tools and specific software for analysis and quantification of financial problems

CG6 Knowledge and capacity for financial decision-making and for applying basic investment valuation tools.

CG7 Ability to develop and carry out experiments, analyzing and interpreting data obtained in a financial or accounting problem.

CG8 Ability to make judgements that involve ethical reflection upon fundamental issues of a social, economic and financial nature in a representative context for society at the international as well as local level.

Transversal Skills

CT1 Ability to work on multidisciplinary and/or international teams as well as organize and plan work with sound decision-making based on available information, gathering and interpreting relevant data to make judgements and engage in critical thinking within the area of study

CT2 Ability to correctly present and write about an issue or to compose a talk or speech following a logical order, providing accurate information and in accordance with established grammatical and lexical norms

CT3 Motivation and ability to commit to autonomous lifelong learning that enables the graduate to adapt to new situations.

CT4 Knowledge and ability to employ interpersonal skills of initiative, responsibility and negotiation in order to consolidate the basic technical skills required in the entire professional ambit.

CT5 Development of a critical attitude in order to seek answers to important economic problems, analyzing them with rigor, accuracy and in a way that is free from bias.

Specific Skills

CE1 Knowledge and resolution of mathematical problems which may be encountered in the economic, financial accounting realm. Identification and utilization of appropriate statistical and econometric tests for interpretation of financial information.

CE2 Identification and use of financial tools to resolve problems such as risk assessment, capital expenditure calculation, valuation of assets and/or derivatives, and estimates of interest rates and/or exchange rates.

CE3 Knowledge of basic financial concepts of risk and expected return, estimating it in different financial assets. In addition, knowledge of balancing risk and return as the principal guiding principle for portfolio selection. Acquisition of techniques to enable management of each of the risks

CE4 Knowledge of a financial system's basic structure, characteristics and functions, and understanding of the role of the main financial intermediaries and existing markets as well as the functioning of international financial capital markets.

CE5 Knowledge of the elements of financial statements and the process of preparing different individual and consolidated financial statements, understanding the usefulness of accounting statements as an information source when adopting decisions

CE6 Understanding the role of the auditor in the economic system and knowledge of accounts auditing processes. Undertaking of the entire auditing process, from the different tests to the preparation of the auditing report.

CE7 Acquisition of the existing models for cost management and their application to any productive process and the chief accounting management instruments for decision-making, obtaining a global vision in operational, organizational and behavioral contexts for top level accounting information systems

CE8 Knowledge regarding access of relevant statistical sources (company data, individual and family questionnaires, etc.) and preparation of relevant data based on original sources for the analysis. Basic knowledge of computer use and programming, operating systems, databases and IT programs with applications for accounting, finance, statistics and business management

CE9 Understanding of the role of money in today's economy as well as financial assets and knowledge of the chief determinants of money supply and demand, analyzing the effects of monetary and financial institutions and their actions on macroeconomic variables such as prices, interest rates, employment and production.

CE10 Knowledge of the basic elements of the organizational structure and the factors influencing organization design, understanding and analyzing how organizational objectives affect results, and defining and planning strategies to guarantee achievement of these objectives

CE11 Understanding the necessary concepts for development of market research and acquisition of the main instruments to analyze market research results. Synthesis of objectives based on marketing and different measures such as assessing achievement of main marketing objectives.

CE12 Understanding the basics of integrated systems that make up supply chain management (SCM) and technology. Understanding the key aspects that support collaboration processes between companies for the development of their R+D+I capabilities.

CE13 Synthesis and understanding of the legal working of the financial market as a whole. Knowledge, from the perspective of Law, of the different types of financial markets. Understanding the juridical regime of the company, sole proprietorship, corporations, securities firms, commercial contracts and bankruptcy Law.

CE14 Ability to deal with constraints at play in any business organization: competitiveness, need for innovation, need for continuously updated knowledge, quality policies, relationship with external and internal clients and suppliers, decision-making in the contexts of uncertainty, efficient time management and all types of limited resources.

CE15 Ability to recognize and pursue good practices to resolve financial and accounting problems with good organizational governance and the principles of corporate social responsibility.

CE16 Knowledge to individually analyze, design and defend a solution to a problem the interdisciplinary area of the degree program, applying the knowledge, skills, tools and strategies acquired and developed within the study program.

Learning Outcomes of the Bachelor's Degree in Finance and Accounting

RA1: Students will acquire basic and advanced knowledge and demonstrate an understanding of the theoretical and practical aspects and the work methodology in the area of financial accounting

RA2. Students will master oral and written communication. They will give interesting presentations that maintain their audience's attention and follow a logical and ordered structure, with clear objectives and precise conclusions.

RA3: Students will demonstrate a capacity for team work along with other skills key in a professional work environment

RA4. Students will be able to identify ethical problems and to resolve them in accordance with current legislation. In their work place relationships, the student will demonstrate a responsible and ethical attitude.

RA5. Students will identify problems in the financial accounting ambit, analyzing and synthesizing them to make proper decisions that lead to their eventual resolution.

RA6. Students will have the capacity to gather and interpret data and information on which to base their conclusions when faced with problems in their ambit related to their field of study.
Studies with English option
This bachelor's degree is taught in spanish and english. Once you have been admitted, you will choose, at the time of enrollment, the language in which you will study in accordance with the following conditions:
In groups in English, all works (classes, drills, exercises, tests, etc.) will be conducted in English.
Along the first year, it must be established an English B2 level, performing a test, providing one of the supported official certificates or any way determined by the university. In the first weeks of the course will inform students how they can prove their level.
The courses offered in English are in the studies program.
In case there are more applications than places available in English, interested persons will be ranked according to their admission grade.
If you are enrolled in English and exceed at least 50% of the credits offered at the UC3M, in the DS appear a mention of bilingual studies.