Bachelor in Biomedical Engineering
Bachelor in Biomedical Engineering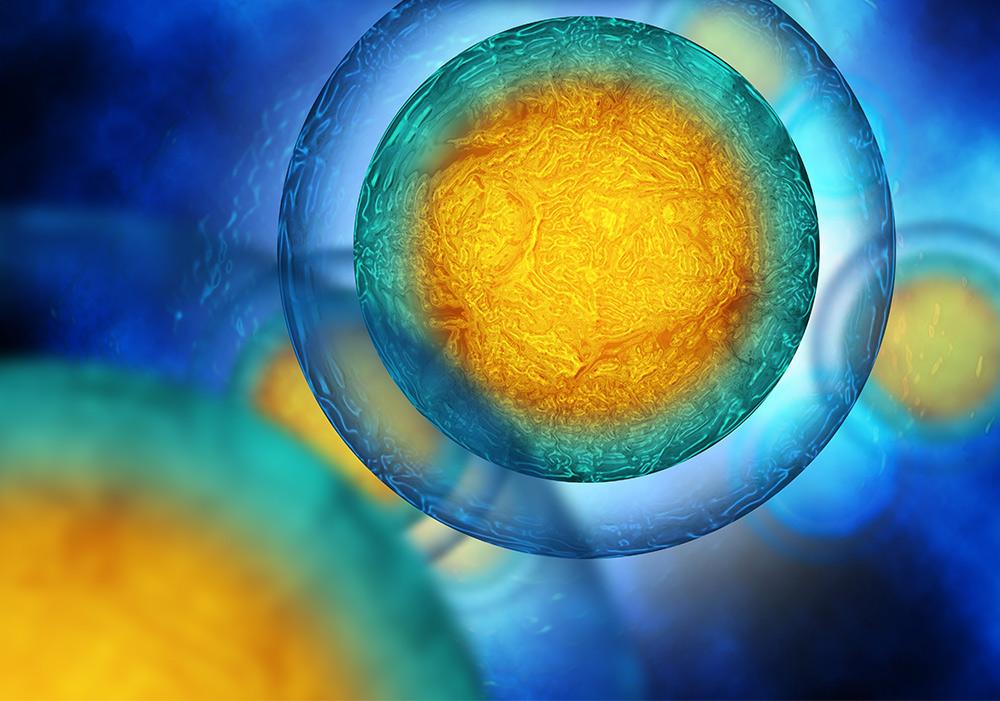 Duration

4 years (240 ECTS credits)

Centre

Language

English
The Bachelor's Degree in Biomedical Engineering is aimed at training professionals in different areas including the development and design of new technologies and medical instrumentation and imaging, including tissue engineering and regenerative medicine.
It is an interdisciplinary degree in which techniques from different areas of engineering such as electronic, mechanical, chemical, IT, telecommunications and materials, are applied to 21st century analysis and problem-solving in medicine and biology. Students are taught how to develop and design new technologies in medical instrumentation and imaging, biomaterials, tissue engineering and regenerative medicine, implantable medical devices, numerical simulation and mathematical analysis of biological and medical systems.
This degree is taught in English. Equipped with specialized laboratories, it has a strong practical component. Students are able to carry out rotations in the health care industry as well as professional internships in companies, hospitals and research centers in the area of biomedical engineering.
Employability and profesional internships
UC3M has agreements with over 3000 companies and institutions in which students can undertake internships and access job openings.
A total of 93.4 % of graduates from this University enter the job market the first year after finishing their studies, according to the 2019 XXIV Estudio de Inserción Profesional (Professional Placement Study).
International Excellence
INTENSIFICATIONS IN BACHELOR'S DEGREE IN BIOMEDICAL ENGINEERING:
If you want to specialize your curriculum in one of the different "Focus Areas" of Biomedical Engineering, in 4th year you will be able to choose electives from:
(1) Medical instrumentation and devices
(2) Cell culture and biotechnology for tissue engineering
(3) Introduction to biomedical image
If at the end of the studies you have passed 18 ECTS of one of the intensifications, it will appear in your European Diploma Supplement (Only for students in Previous Program, not for Current Program)
TYPES OF SUBJECTS
BC: Basic Core
C: Compulsory
E: Electives
BT: Bachelor Thesis
Exchange programs

Exchange programs

The Erasmus programme permits UC3M first degree and post graduate students to spend one or several terms at one of the European universities with which UC3M has special agreements or take up an Erasmus Placement, that is a work placement or internship at an EU company. These exchanges are funded with Erasmus Grants which are provided by the EU and the Spanish Ministry of Education.

The non-european mobility program enables UC3M degree students to study one or several terms in one of the international universities with which the university has special agreements. It also has funding from the Banco Santander and the UC3M.

These places are offered in a public competition and are awarded to students with the best academic record and who have passed the language threshold (English, French, German etc..) requested by the university of destination.

European mobility
Non european mobility
Entry profile

Entry profile

The student must have a solid prior education, particularly in mathematics, chemistry, physics and biology. Observational and analytical skills, capacity and speed in mathematical calculations and quantifiable problem solving, as well as logical and abstract reasoning are also very important. Moreover, it is advisable to possess the capability to establish relationships between observable reality and its description through mathematical models.

Personal attitudes of initiative, ability to cooperate on a team, individual work organization, ability to work under pressure, leadership, responsibility and interest in the practical application of knowledge in order to solve real problems are highly valued Finally, manual skills in instrument or equipment handling will be widely used during the years of study and afterwards.

The subjects with more weight for students seeking this degree are: Technical Drawing II , Physics, Mathematics II , Biology and Chemistry. It is highly recommended that students entering this degree have completed the Bachelor of Science and Technology.

Other possible access to the Grade is through an Associates Degree, also entering university with a 14 points mark, composed by a General phase (the final averaged grade of the Associates Degree) and a Specific phase (a test on two specific courses, weighing 0.1 or 0.2, under the same conditions and with the same agendas that high school students)

Graduate profile

Graduate profile

The goal of training in Biomedical Engineering is to provide graduates with the knowledge, techniques, abilities and attitudes necessary for this profession and is summarized in the following general objectives:

Training which provides the graduate with a solid scientific foundation to fully meet the professional challenges of the biomedical sector.
Promoting the capabilities and competences aimed at problem solving, initiative, decision making, creativity, analysis and critical reasoning.
Providing the necessary technological knowledge that will allow the graduate to tackle problems in the field of biology.
Preparing graduates to carry out a unified scientific approach in matters related to biology, medicine and technology.
Training professionals who are able to apply the concepts of engineering to the fields of biology and health.
Preparing graduates in a variety of social, interpersonal, emotional and work competences within a multidisciplinary and international environment.
Providing graduates with technical skills and the sensitivity that will allow them to promote, organize and carry out innovations in the area of biomedical engineering.
Providing the know-how to use clinical and biomedical instruments to obtain, organize and interpret scientific and health information.
Giving the necessary foundation for independent learning, or for further study of a postgraduate degree, enabling students to engage in in-depth academic pursuits and/or specialize in different fields of biomedical engineering.
Fomenting personal development in all its facets: scientific, cultural, and human. etc., resulting in a greater critical capacity and deeper understanding of problems, leading to an exercise of freedom, with respect for legal pluralism and a spirit of solidarity, to create spaces of equality, coexistence and friendship.
Fostering the social values inherent in a peaceful society, contributing to democratic coexistence, respect for human rights and basic principles such as fairness and equality.

It is noteworthy that this degree will provide students with capabilities that have an increasing demand in a national and international context, and require an attitude of constant updating, national and international collaboration, multidisciplinary communication and ethical commitment to society.

Depending on the chosen path, the degree will also provide more specific skills related to the chosen intensification: Tissue engineering and regenerative medicine, biomedical imaging and biomedical instrumentation.

The profile of graduates enable them to work in very different fields, including the Biomedical Engineering and Biotechnology business world, the hospital system, public or private biomedical research centers and public administration.

Professional outlets:

Graduates are entering different companies in the biomedical engineering field, such as pharmaceutical companies, biotech companies, hospitals and research centers as well as renowned European and American masters to continue their training. Moreover, some research projects are carried out in the Carlos III university, by graduates in Biomedical Engineering, both with funded college scholarships, from national or international funds, as well as with private funds.

RA1: Adquirir conocimiento y comprensión de los fundamentos básicos generales de la ingeniería y de las ciencias biomédicas

RA2: Ser capaces de resolver problemas básicos de ingeniería y de las ciencias biomédicas mediante un proceso de análisis, realizando la identificación del problema, el establecimiento de diferentes métodos de resolución, la selección del más adecuado y su correcta implementación.

RA3: Ser capaces de realizar diseños conceptuales para aplicaciones de bioingeniería de acuerdo a su nivel de conocimiento y comprensión, trabajando en equipo. El diseño abarca dispositivos, procesos, protocolos, estrategias, objetos y especificaciones más amplias que las estrictamente técnicas, lo cual incluye conciencia social, salud y seguridad, y consideraciones medioambientales y comerciales.

R4: Ser capaces de usar métodos apropiados para llevar a cabo estudios y resolver problemas del ámbito biomédico, en consonancia con su nivel de conocimiento. La investigación implica la realización de búsquedas bibliográficas, el diseño y ejecución de prácticas experimentales, la interpretación de datos, la selección de la mejor propuesta y la comunicación de los conocimientos, ideas y soluciones en el ámbito de su campo de estudio. Puede requerir la consulta de bases de datos, normas y procedimientos de seguridad.

RA5: Adquirir conocimientos medios/avanzados de la ingeniería y de las ciencias biomédicas, así como demostrar una comprensión de los aspectos teóricos y prácticos y de la metodología de trabajo en su campo de estudio.

RA6: Habilidades Transversales: Tener las capacidades necesarias para la práctica de la ingeniería biomédica en la sociedad actual.

COMPETENCIAS BÁSICAS

CB1 Que los estudiantes hayan demostrado poseer y comprender conocimientos en un área de estudio que parte de la base de la educación secundaria general, y se suele encontrar a un nivel que, si bien se apoya en libros de texto avanzados, incluye también algunos aspectos que implican conocimientos procedentes de la vanguardia de su campo de estudio

CB2 Que los estudiantes sepan aplicar sus conocimientos a su trabajo o vocación de una forma profesional y posean las competencias que suelen demostrarse por medio de la elaboración y defensa de argumentos y la resolución de problemas dentro de su área de estudio

CB3 Que los estudiantes tengan la capacidad de reunir e interpretar datos relevantes (normalmente dentro de su área de estudio) para emitir juicios que incluyan una reflexión sobre temas relevantes de índole social, científica o ética

CB4 Que los estudiantes puedan transmitir información, ideas, problemas y soluciones a un público tanto especializado como no especializado

CB5 Que los estudiantes hayan desarrollado aquellas habilidades de aprendizaje necesarias para emprender estudios posteriores con un alto grado de autonomía

CB6 Que el alumno haya desarrollado sensibilidad por el impacto social y económico derivado del desarrollo de su profesión conforme a una ética profesional.

COMPETENCIAS GENERALES

CG1 Conocimientos y habilidades adecuados para analizar y sintetizar problemas básicos relacionados con la ingeniería y las ciencias biomédicas, resolverlos y comunicarlos de forma eficiente.

CG2 Capacidad para diseñar, redactar y desarrollar proyectos científico-técnicos en el ámbito de la ingeniería biomédica.

CG3 Conocimiento de materias básicas científicas y técnicas que capacite para el aprendizaje de nuevos métodos y tecnologías, así como que le dote de una gran versatilidad para adaptarse a nuevas situaciones.

CG4 Capacidad de resolver problemas con iniciativa, toma de decisiones, creatividad, y de comunicar y transmitir conocimientos, habilidades y destrezas, comprendiendo la responsabilidad ética, social y profesional de la actividad del ingeniero biomédico. Capacidad de liderazgo, innovación y espíritu emprendedor.

CG5 Conocimiento adecuado del ámbito de trabajo del ingeniero biomédico en empresas, centros sanitarios o de investigación biomédica.

CG6 Conocimiento de las normas, reglamentos y legislación vigentes y capacidad de aplicación a proyectos de bioingeniería. Bioética aplicada a la ingeniería biomédica.

CG7 Redactar, representar e interpretar documentación científico-técnica.

CG8 Capacidad para la resolución de los problemas matemáticos, físicos, químicos y bioquímicos que puedan plantearse en la ingeniería biomédica.

CG9 Capacidad para el análisis y diseño conceptual de dispositivos electrónicos que permitan resolver problemas en biología y medicina.

CG10 Conocer la estructura, composición, procesado, propiedades y comportamiento en servicio de las distintas familias de materiales y sus interrelaciones. Ser capaz de seleccionar los materiales en función de sus aplicaciones en biomedicina.

CG11 Capacidad para la resolución de los problemas característicos de la teoría de medios continuos que puedan plantearse en la ingeniería y en las ciencias biomédicas.

CG12 Capacidad para resolver problemas formulados matemáticamente aplicados a la biología, física y química, empleando algoritmos numéricos y técnicas computacionales.

CG13 Conocer los principios fundamentales de la biología molecular, celular, estructural y bioquímica aplicada al ser humano.

CG14 Adquirir visión global del funcionamiento básico de sistemas biológicos. Capacidad para modelar tales sistemas mediantes herramamientas matemáticas y computacionales.

CG15 Capacidad de aplicar técnicas de microfabricación, microfluídica, nanotecnología e impresión en 3 D en el ámbito de los biomateriales.

CG16 Capacidad de manejo y "mining" de datos obtenidos a través de tecnologías "ómicas" empleando técnicas bioinformáticas. Aplicaciones en Biología y Medicina.

CG17 "Capacidad de aplicar técnicas de ingeniería, microingeniería, nano y biotecnología para la resolución de problemas biomédicos complejos en medicina regenerativa."

CG18 Capacidad para aplicar conocimientos de Anatomía humana y Fisiología a la resolución de problema en Medicina desde el punto de vista de la Bioingeniería. Capacidad de identificar problemas médicos que puedan ser tratados mediante técnicas englobadas en la Ingeniería Biomédica.

CG19 Capacidad de aplicar diferentes técnicas de análisis y tratamiento de imágenes, así como de visión artificial a la resolución de problemas de interés biológico y médico. En particular, se destacan los problemas de diagnóstico por Imagen Médica.

CG20 Capacidad de diseñar instrumentos para aplicaciones médicas, desde instrumental quirúrgico hasta biosensores de tamaño micro y nanométrico.

CG21 Capacidad de analizar problemas complejos y multidisciplinares desde el punto de visto global de la Instrumentación Biomédica

COMPETENCIAS TRANSVERSALES

CT1 Capacidad de comunicar los conocimientos oralmente y por escrito, ante un público tanto especializado como no especializado.

CT2 Capacidad de establecer una buena comunicación interpersonal y de trabajar en equipos multidisciplinares e internacionales.

CT3 Capacidad de organizar y planificar su trabajo tomando las decisiones correctas basadas en la información disponible, reuniendo e interpretando datos relevantes para emitir juicios dentro de su área de estudio

CT4 Motivación y capacidad para dedicarse a un aprendizaje autónomo de por vida, que les permita adaptarse a nuevas situaciones.

COMPETENCIAS ESPECÍFICAS

ECRT1 Capacidad para la resolución de los problemas matemáticos que puedan plantearse en la ingeniería y la biomedicina. Aptitud para aplicar los conocimientos sobre: álgebra lineal; geometría; cálculo diferencial e integral; ecuaciones diferenciales y en derivadas parciales; métodos numéricos; algorítmica numérica; estadística y optimización.

ECRT2 Capacidad para la resolución de los problemas físicos que puedan plantearse en la ingeniería y la biomedicina. Aptitud para aplicar los conocimientos sobre: cinemática; dinámica; electromagnetismo; ondas; pequeñas oscilaciones; termodinámica.

ECRT3 Capacidad para la resolución de los problemas de química básica que puedan plantearse en la ingeniería y la biomedicina. Aptitud para aplicar los conocimientos sobre: Elementos químicos y enlace. Termoquímica y cinética química. Gases Ideales. Equilibrio químico. Electroquímica. Química orgánica e inorgánica aplicadas. Análisis instrumental.

ECRT4 Capacidad para implementar algoritmos en lenguajes de programación modernos. Especial aplicación al lenguaje MATLAB.

ECRT5 Capacidad para la resolución de los problemas de bioquímica básica que puedan plantearse en la biomedicina.

ECRT6 Adquirir una visión de los sistemas biológicos a nivel celular y molecular y aplicarlos a la resolución de problemas en biomedicina y biotecnología.

ECRT7 Potenciar las capacidades de comunicación del alumno, tanto oral como escrita. Además, se pretende que el alumno aprecie la importancia que en el desempeño de cualquier actividad profesional tienen las habilidades de comunicación

ECRT8 Adquirir conocimientos en técnicas de comunicación oral y escrita más específicas del entorno profesional en el que se desenvolverá como egresado en ingeniería biomédica (comunicación de resultados técnicos, redacción de informes, etc.)

ECRT9 Adquirir la capacidad de realizar búsquedas de información técnica y científica en bases de datos específicas (Web of Science, etc.).

ECRT10 Conocer la estructura, composición, procesado, propiedades y comportamiento en servicio de las distintas familias de materiales y sus interrelaciones.

ECRT11 Ser capaz de seleccionar los materiales en función de sus aplicaciones en los diferentes ámbitos de la bioingeniería.

ECRT12 Conocer los ensayos normalizados más adecuados para la evaluación de las propiedades y el comportamiento de los materiales y analizar e interpretar los resultados.

ECRT13 Capacidad para la resolución de los problemas característicos de la teoría de medios continuos que puedan plantearse en la ingeniería y la biomedicina. Aptitud para aplicar los conocimientos sobre: mecánica de sólidos, mecánica de fluidos y teoría del transporte en medios continuos de carácter biológico.

ECRT14 Capacidad para modelar sistemas biológicos comunes (proteínas, ácidos nucleicos, compartimentos celulares y subcelulares) mediante herramientas matemáticas y computacionales. Adquirir capacidad crítica que permita juzgar las hipótesis bajo las cuales los modelos propuestos representan el sistema biológico correspondiente.

ECRT15 Comprender las propiedades de los distintos biomateriales existentes y de las respuestas del organismo a los biomateriales e implantes. Capacidad crítica para evaluar las posibilidades y potenciales aplicaciones de los biomateriales existentes en la actualidad o previsibles en un futuro cercano.

ECRT16 Conocer los problemas asociados al desarrollo de robots, el estado actual y las tendencias futuras.

ECRT17 Capacidad para resolver problemas formulados matemáticamente, ya sean de la física, la química, la biología, etc. empleando algoritmos numéricos y técnicas computacionales.

ECRT18 Capacidad de aplicar diferentes técnicas computacionales a resolver problemas complejos típicos de la biología y la medicina. Capacidad de aplicar la información obtenida de bases de datos para la resolución de problemas biomédicos

ECRT19 Reconocer y comprender la estructura de diferentes tejidos mediante el uso de la microscopía óptica convencional y virtual. Conocimientos de los distintos tipos de células madre, sus ventajas y limitaciones y sus aplicaciones en la ingeniería de tejidos y medicina regenerativa.

ECRT23 Adquisición conocimientos básicos de formación humanística. Concienciación de distintos ámbitos de problemática social. Comprensión de los conceptos de Ética Empresarial y Bioética. Capacidad de emprendimiento empresarial.

ECRT26 Comprensión de las técnicas existentes de tratamiento de señales para obtener información de éstas.

ECRT27 Comprensión y dominio de los conceptos básicos de teoría de circuitos eléctricos y electrónicos, principios físicos de los semiconductores, dispositivos electrónicos y fotónicos, y su funcionamiento y aplicaciones en circuitos básicos. Conocimientos básicos de las particularidades de las aplicaciones biomédicas

ECRT28 Capacidad de analizar y controlar sistemas dinámicos de tiempo continuo y discreto, tanto lineales como no lineales.

ECRT29 Adquirir los conocimientos de anatomía y fisiología humanas necesarios para poder interactuar en ambientes interdisciplinares, para comprender el fundamento de uso de tecnologías médicas diagnósticas y terapéuticas, y para poder enfocar la solución de problemas en biomedicina desde el punto de vista de la ingeniería.

ECRT30 Adquirir las bases para la resolución de problemas relacionados con aplicaciones en ingeniería biomédica referentes a transporte de momento, calor y masa. Los alumnos serán capaces de formular las ecuaciones diferenciales que representan al problema físico que se está estudiando, serán capaces de aplicar ecuaciones de conservación de masa y determinar flujos en geometrías diversas, y distinguir entre formas de transporte ya sea convección, difusión, o una combinación de ambas.

ECRT31 Adquirir conocimientos sobre el papel de la bioingeniería en el mundo actual, las salidas profesionales de la carrera, los diferentes campos de aplicación que aborda y las técnicas disponibles para la resolución de problemas en esta área.

ECRT33 Conocimiento de los conceptos de muestreo, cuantización y calidad en imagen digital, así como utilización de las técnicas más comunes de procesamiento de imagen como aumento de contraste, filtrado, segmentación y compresión

ECRT36 Comprensión del proceso de diseño y conceptualización de instrumentos electrónicos aplicación a la resolución de problemas en biomedicina. Capacidad para definir la tecnología electrónica y los dispositivos a emplear en cada caso. Comprensión de las dificultades y riesgos que supone el uso de dispositivos electrónicos con sujetos vivos.

ECRT-TFG Ejercicio original a realizar individualmente y presentar y defender ante un tribunal universitario, consistente en un proyecto en el ámbito de las tecnologías específicas de la Ingeniería biomédica de naturaleza profesional en el que se sinteticen e integren las competencias adquiridas en las enseñanzas.

Career opportunities

Career Opportunities

Within the areas of work associated with Biomedical Engineering we find:

Companies or companies in charge of the design of medical therapy equipment, diagnostics, monitoring of medical instruments. Companies providing health services, evaluation and transfer of biomedical technologies.
Design and manufacture of new drugs or therapies in pharmaceutical companies.
Work in hospitals as part of the clinical engineering service, improvement of therapeutic treatments and instruments, study and analysis of image data.
Consulting companies with projects in the bio-health field.
Research centers as part of projects for the design of novel therapies or new diagnostic methods and instruments.

Link to the list of the Spanish Federation of Healthcare Technology Companies.
Studies in English only
This degree courses completely in English. No groups available in Spanish in any subject. You must take into mind that:
In groups in English, all work (classes, drills, exercises, tests, etc.) shall be conducted in English.
Along the first year, it must be established an English B2 level, passing a test, providing one of the supported official certificates or any way determined by the university.
After completing the studies, the DS mention of having carried out the studies in English will appear.