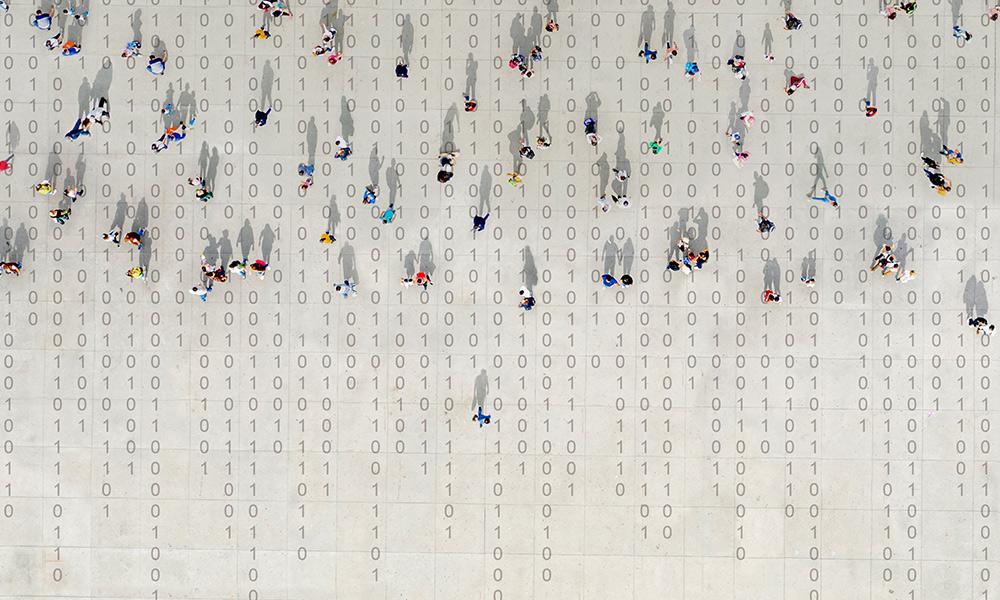 Duration

4 years (240 ECTS credits)

Centre

Language

Spanish

Comments

Interuniversitary studies of Universidad Carlos III de Madrid with, Universitat Autònoma de Barcelona and Universidad Autonoma de Madrid.

Degree with minors in Earth Sciences and Environment, Science and Technology and Biosciences.
The Bachelor's Degree in Sciences is organized by three universities: Universidad Carlos III de Madrid (UC3M), Universidad Autónoma de Madrid (UAM) and Universitat Autònoma de Barcelona (UAB).
This degree program, with a marked interdisciplinary perspective, seeks to train professionals who are capable of providing scientific solutions to a wide range of problems in the social, economic or business ambit which require scientific knowledge, and horizontal and multidisciplinary technology. Some areas for its applied knowledge are: disease control, catastrophe management, energy generation and distribution, and identification and implementation of appropriate technologies for developing countries, among others.
This bachelor's degree provides scientific knowledge and multidisciplinary technology in mathematical sciences, physics-chemistry, Earth and life sciences, as well as their relation in the technology, economic and social ambits, among others.
The Bachelor's Degree in Sciences is unique in its being offered between Madrid and Barcelona. The first year is taught at UAM and UC3M. The second year takes place at the UAB and in a coordinated manner at UAM and UC3M. During the third and fourth year that focus on electives and the Senior Year Project, students can opt for international mobility and /or study of subjects at the university where enrolled. The program will be taught for this first time during academic year 2020-21.
Employability and profesional internships
UC3M has agreements with over 3000 companies and institutions in which students can undertake internships and access job openings.
A total of 93.4 % of graduates from this University enter the job market the first year after finishing their studies, according to the 2019 XXIV Estudio de Inserción Profesional (Professional Placement Study).
International Excellence
In 2021/22 only 1st. and 2nd. year will be implemented.
Course 3 - Semester 1
General subjects

| Subjects | ECTS | TYPE | Language |
| --- | --- | --- | --- |
| Optativas tipo B: recomendado 30 créditos | | | |
Course 3 - Semester 2
General subjects

| Subjects | ECTS | TYPE | Language |
| --- | --- | --- | --- |
| Optativas tipo B: recomendado 30 créditos | | | |
Course 4 - Semester 1
General subjects

| Subjects | ECTS | TYPE | Language |
| --- | --- | --- | --- |
| Gestión y Evaluación de la Ciencia | 6 | O | |
| Optativas tipo B: recomendado 24 créditos | | | |
| Prácticas Externas | 6 | P | |
Course 4 - Semester 2
General subjects

| Subjects | ECTS | TYPE | Language |
| --- | --- | --- | --- |
| Trabajo de Fin de Grado | 12 | O | |
| Optativas tipo B: recomendado 18 créditos | | | |
| Prácticas Externas | 6 | P | |
En los grados conjuntos se aplica la normativa de permanencia de la universidad coordinadora. Consulta aquí la Normativa de permanencia y matrícula de la UAM
TYPES OF SUBJECTS
BC: Basic Core
C: Compulsory
E: Electives
BT: Bachelor Thesis
Exchange programs

Exchange programs

The Erasmus programme permits UC3M first degree and post graduate students to spend one or several terms at one of the European universities with which UC3M has special agreements or take up an Erasmus Placement, that is a work placement or internship at an EU company. These exchanges are funded with Erasmus Grants which are provided by the EU and the Spanish Ministry of Education.

The non-european mobility program enables UC3M degree students to study one or several terms in one of the international universities with which the university has special agreements. It also has funding from the Banco Santander and the UC3M.

These places are offered in a public competition and are awarded to students with the best academic record and who have passed the language threshold (English, French, German etc..) requested by the university of destination.

Non-European Mobility
Non-European Mobility
Entry Profile

Perfil de Ingreso

El estudiante cursará una formación básica en matemáticas, química, física, biología y geología, durante sus dos primeros años de formación, para abordar en tercer y cuarto curso un conocimiento multidisciplinar de las ciencias, que le permita tener una visión adecuada y suficiente para analizar con argumentos científicos y multidisciplinares los problemas planteados.

Por otro lado, el Grado en Ciencias aquí propuesto se dirigirá a un perfil de estudiante nuevo, al que no se ha prestado mucha atención hasta el momento, y que es distinto del que accede normalmente a los títulos clásicos en ciencias. Por un lado, este estudiante estaría más interesado en obtener una visión seria, amplia y global de las ciencias, que le permita integrar conocimientos de ámbitos que suelen aparecer disjuntos en nuestros actuales sistemas de enseñanza. Por otro, el estudiante recibirá una presentación de los mismos centrada no solo en su vertiente más científica y técnica, sino que ofrecerá también una visión de sus sinergias y relaciones con los ámbitos sociales, tecnológicos y humanísticos. En conjunto, le proporcionará una perspectiva general, que podrá completar posteriormente y de forma específica, si así lo decidiera, con estudios de máster.

Graduate Profile

Perfil de Graduación

El grado aportará a los alumnos una formación amplia como profesionales de perfil científico en diferentes áreas de la ciencia con ciertas habilidades transversales de comunicación y gestión de la ciencia. Esta formación multidisciplinar, de acuerdo con la creciente demanda de profesionales STEM (Science, Technology, Engineering & Mathematics), permitirá a estos egresados desarrollar su actividad profesional en la industria y la divulgación científica entre otras, así como el acceso a estudios de posgrado que les permitan acceder a la enseñanza y/o a la investigación. Entre todos ellos, podríamos considerar:

Centros de investigación y universidades, ejerciendo funciones de transferencia de tecnología, comunicación científica o gestión de proyectos.
Centros docentes públicos y privados, tras la superación de los estudios regulados, donde podrán asumir docencia relacionada a la vez con varios ámbitos científicos.
Servicios científico-técnicos y organismos de investigación, como técnicos especializados.
Empresas editoriales, empresas de comunicación científica, empresas de gestión de proyectos, combinando la dimensión transdisciplinar del conocimiento científico adquirido.
Función pública y organismos oficiales, en lugares relacionados con la política científica, el análisis de la investigación y de la información científica, así como el análisis interdisciplinar entre diferentes ámbitos del conocimiento.
Empresas privadas en laboratorios I + D + I, en control de calidad, en marketing y ventas, en gestión de proyectos, recursos humanos, proyectos estratégicos, etc.
Before completing your studies, you must prove a B2 level of English by taking a test at the University or submitting one of the official certificates admitted.
Schedules and Calendar
Exams Calendar (First Semester)
Exams Calendar (Second semester)
Exams Calendar (Recovery Tests)