Ethical Code and Good Practices
Ethical Code and Good Practices

Desde su creación, la Universidad Carlos III de Madrid promueve los principios éticos que derivan de su misión como universidad pública orientada a la excelencia en la ampliación del conocimiento, a la formación integral de sus estudiantes y al compromiso activo con las necesidades de la sociedad. En el marco de la reciente aprobación de la Agenda 2030 para el Desarrollo Sostenible por Naciones Unidas, la comunidad Universitaria se compromete a poner "a disposición de la Agenda 2030 sus recursos, aptitudes, así como su espacio de influencia al servicio de un desarrollo global sostenible, no sólo respecto al ODS 4, sino a los 17 objetivos planteados". En concreto, en el mencionado Objetivo 4 se recoge la necesaria inclusión en el modelo educativo de competencias relacionadas con valores éticos a favor de la sostenibilidad social, ambiental y económica.
Este Código Ético es fruto de la propuesta realizada por una Comisión de expertos, y se presenta Ético como instrumento no jurídico y, por lo tanto, su acatamiento no deriva del obligado acatamiento al ordenamiento jurídico, sino del compromiso moral de nuestra comunidad universitaria con el cumplimiento de los principios éticos que deben guiar nuestro comportamiento y ser aceptados como pautas que impregnan todos los objetivos y propósitos.
Con esta nueva herramienta queremos hacer más transparente para la sociedad nuestra propuesta investigadora y formativa, y esperamos que se convierta en un instrumento aún más eficaz para conseguir la mejor Universidad posible.

The UC3M Statute (articles 115 and 116) contains a list of rights and duties that students must obey. This list is complemented with the UC3M Charter of Rights and Duties of Students, approved by the Council of Government in March 4, 2005, and with the Exam Review Regulations, approved by the Interim Committee in February 16, 1994.
These Rights and Duties, interpreted in conjunction with the current disciplinary regulations, may initiate the corresponding disciplinary record for irregular behaviour of the students in the framework of the activities associated with their university life. In many cases, in the development of these activities, students may commit offenses established by the Penal Code, such as falsifying, defrauding, stealing someone's identity, performing plagiarism, etc.
This Best Practices Guide has been developed to avoid these situations and with the purpose of improving the coexistence at the University and the academic results of the students. This guide remembers behaviours that all students must observe and respect and reflects the spirit marked in the above mentioned documents.
Recommendations in conducting exams or knowledge assessments
For the realization of the exams, exercises, and different types of evaluation that the students of Carlos III will take, it is advisable that the teachers inform the students in advance (for example in Aula Global) the following recommendations. The Departments, Areas or the teachers, can also complete these recommendations.
The following recommendations are general rules known by all the members of the academic community, and all the students must act upon them. Although it is advisable to remember them before carrying out any examination exam or evaluation process, the fact that they are not recapped doesn´t mean the students does not have to comply them.
Behavior of the students in the facilities of the University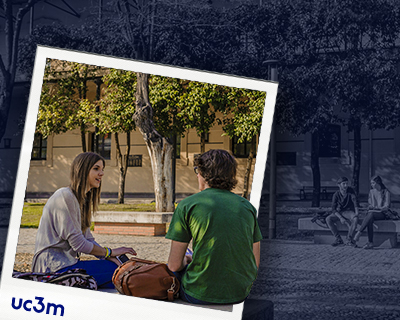 In accordance with the Charter of Rights and Duties of UC3M Students, approved by the Council of Government in session of March 4, 2005.
A. All the spaces of the University must be used in a compatible way with the activity that develops in them. Proper and adequate behaviour must be kept, in such a way that it allows the normal performance of the activities and without causing alterations of the order.
B. Students should help to maintain properly the University facilities, especially by throwing papers or other objects at the corresponding trash cans.
C. Correct care must be taken at the University facilities and it's strictly forbidden to make graffiti on walls, floors, tables, chairs, etc..
D. Don't eat or carry drinks to classrooms to keep them clean. All public and private spaces non-smoking.
E. All students of the University must use the Library according to the norms. Regulations.
F. Students should observe the instructions and decisions taken by the competent academic authorities regarding the use of spaces for the development of activities and the announcement of their celebration.
Behavior of the Students in the Classes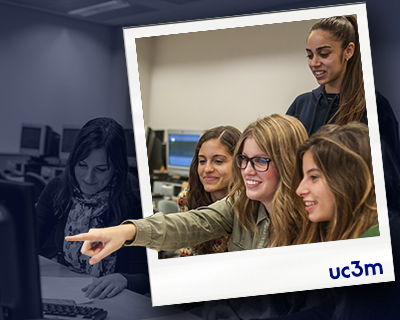 A. All students should arrive promptly in class and wait for the teacher for 15 minutes keeping order. If the teacher would be late, they should wait in silence to avoid hampering the development of the other classes.
B. Once the class has begun, the student can't leave the class until the class ends. If the student needs to leave early, he must inform the teacher in advance and obtain his authorization to withdraw.
C. When entering class, all students must turn off electronic devices, unless the teacher allows the use of some of them (e.g. computers). In any case, the authorization that the teacher grants will be exclusively for the purpose of working on the course taught in class.
D. Mobile phones may not be used during the course of the class, unless authorized by the professor. The teacher may stop the student returning to the classroom if he or she has left to call or receive a call. The professor may also expel from the classroom the student who violates the prohibition of the use of telephones.
E. El alumno debe comportarse en clase correctamente, sin hablar con los compañeros y prestando atención a las explicaciones del profesor. Siempre debe cumplir las normas que el profesor haya establecido para el buen desarrollo de las clases.
F. Los alumnos deben dirigirse con respeto hacia el profesor, sus compañeros y el personal administrativo de la Universidad.
G. Si la conducta de los estudiantes no permite el desarrollo normal de las actividades académicas, el profesor debe llamar al orden pudiendo incluso, solicitar al o los alumnos su identificación y el abandono del aula o dependencia universitaria a los efectos de poder continuar con normalidad la actividad académica. En estos casos el profesor deberá poner inmediatamente en conocimiento los hechos ocurridos al órgano competente con el fin de que éste adopte las medidas correspondientes de acuerdo con la normativa aplicable.
H. Los trabajos que los alumnos elaboren con el objeto de presentárselos al profesor para su evaluación deben ser originales, sin incurrir en plagio. Al igual que se ha señalado anteriormente, en los casos en que resulte acreditado que, con ocasión de la realización de pruebas, ejercicios o exámenes por parte de un estudiante se ha incurrido en una situación de defraudación que impida el ejercicio por los profesores de la potestad de verificación de los conocimientos, se hará constar en el lugar de las mismas destinado a la calificación la mención <<suspenso (0)>> (Acuerdo del Consejo de Dirección de 25 de septiembre de 2002, sobre tratamiento de las situaciones de defraudación en las que pueden haber incurrido los estudiantes en la realización de pruebas, ejercicios o exámenes). Es importante recordar que el plagio es un delito tipificado por el Código Penal.
General clause on action in irregular situations
All incidents of UC3M students that happen at University facilities should be immediately brought to the attention of the competent authorities. In this way, they can begin to take the relevant measures in accordance with current regulations.
All those students who have some type of problem have at their disposal the appropriate university authority in each of their competences as the coordinator of the course, the degree director, the director of the center and/or the university defender.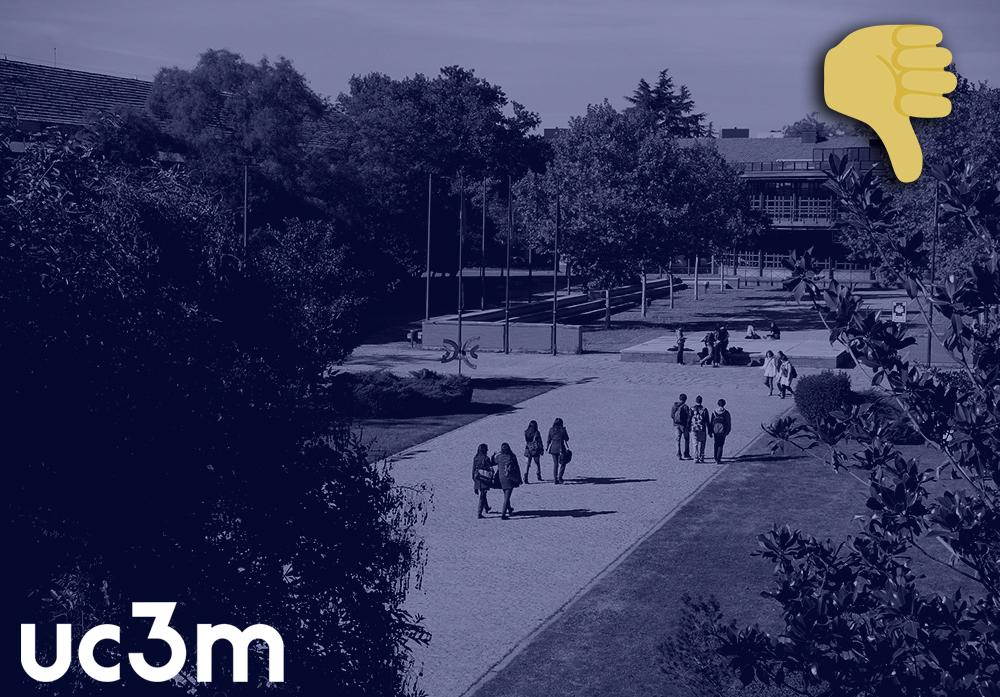 In addition to the faults and penalties included in the Decree of Academic Discipline of September 8, 1954, the following are established:
Slight Offenses
Copy of another student's exam with or without consent.
Copy using unauthorized material.
Provide another student with the unauthorized material referred to in the previous point.
Plagiarize an academic work presented for continuous assessment.
Keep connected electronic devices during the exams, whatever their use, unless expressly authorized by the teacher responsible.
Penalties:
Loss of that course during the academic year in which the offense was committed.
Public warning.
Activities to benefit of the University community to improve the student's education.
Less serious offenses
Reiteration of slight offenses
A serious offense with extenuating circumstances, according to the judgment of the procedure instructor
Penalties:
Prohibition of taking exams of all or part of the courses enrolled, with the consequent loss of enrollment rights.
In addition, you may lose scholarships and grants of the UC3M, partially or totally, permanently or temporary.
Serious offenses
Take an UC3M exam on behalf of another student.
Consent that another person impersonate someone's identity for a exam.
Use electronic devices in a exam, unless expressly authorized by the professor.
Illicit access to computer systems for manipulating records and/or other evaluation documents and obtaining, removing or modifying exams.
Plagiarize a Bachelor Thesis (BT) or Master Thesis (MT)
Modify the records or any qualification document.
Reiteration of less serious offenses.
Penalties:
Expulsion, definitive or temporary, of UC3M.
Loss of scholarships and grants of the UC3M, partially or totally, permanently or temporary.