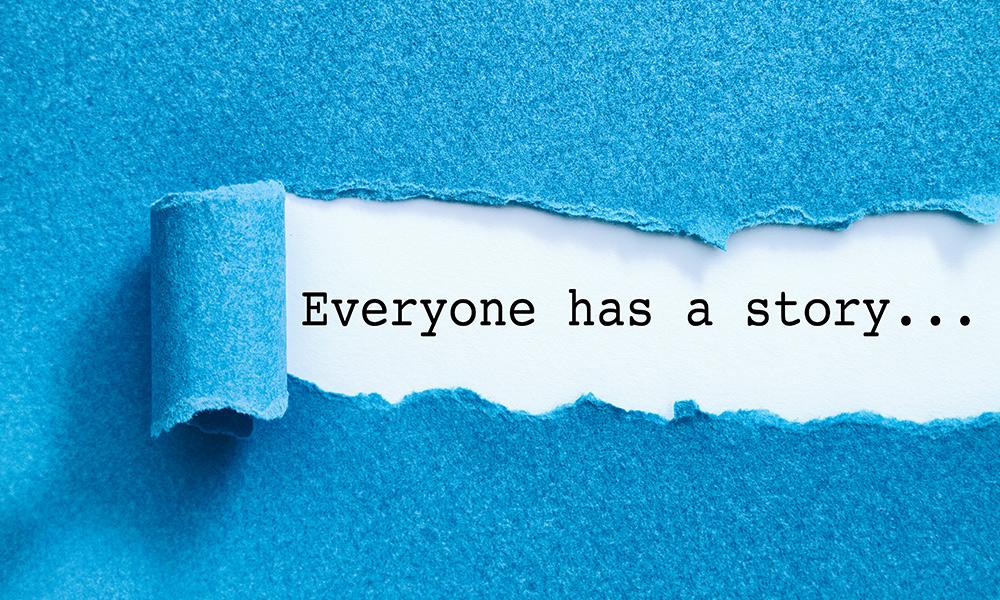 Duration

4 years (240 ECTS credits)

Centre

Language

Bilingual, Spanish
The Universidad Carlos III de Madrid Bachelor's degree in Journalism aims to train versatile professionals in journalism capable of informing in different types of media and organizations, adhering to the basic principles which govern journalism: rigour, truth, honesty, timeliness, social relevance and defense of equality and democratic principles.
It encourages a critical and analytical spirit based on knowledge of media and the digital society while training the student in the different languages and forms of journalistic works, both written and audiovisual, with special emphasis on the new patterns of information consumption through the Internet and mobile devices.
The Universidad Carlos III de Madrid's degree in Journalism strikes the right balance between theory and praxis. In addition to their practicums during the whole term in the multimedia newsrooms, radio studios and TV studios, the student can intern in companies in the industry.
Employability and profesional internships
UC3M has agreements with over 3000 companies and institutions in which students can undertake internships and access job openings.
A total of 93.4 % of graduates from this University enter the job market the first year after finishing their studies, according to the 2019 XXIV Estudio de Inserción Profesional (Professional Placement Study).
International Excellence
Exchange programs

Exchange programs

The Erasmus programme permits UC3M first degree and post graduate students to spend one or several terms at one of the European universities with which UC3M has special agreements or take up an Erasmus Placement, that is a work placement or internship at an EU company. These exchanges are funded with Erasmus Grants which are provided by the EU and the Spanish Ministry of Education.

The non-european mobility program enables UC3M degree students to study one or several terms in one of the international universities with which the university has special agreements. It also has funding from the Banco Santander and the UC3M.

These places are offered in a public competition and are awarded to students with the best academic record and who have passed the language threshold (English, French, German etc..) requested by the university of destination.

European mobility
Non european mobilty
Entry profile

Entry profile

Observation skills, interest and curiosity in learning about and understanding the world and the people around them.
Ability to differentiate between conjecture and opinion based on fact, between prejudice and judgement which is supported by evidence.
Keeping up on a daily basis with the media as a response to the need to be "informed" Critical analysis and epistemological distancing from them.
A liking for the different types of journalistic reporting, in the different media forms.
Communication skills through either oral and written words or images.
Awareness of the need to attain a high level of command of language.
Humility and self-discipline in the learning process; desire to gain access to new areas of knowledge and being, without obstacles or prejudice.
Enthusiasm for learning and understanding.
Awareness of the need to access knowledge from the humanities and science which this training presupposes and demands.
Respect for others above any desire to distance oneself or any feeling of superiority.

Graduate profile

Graduate profile

Students who complete the dual degree in Journalism and Audiovisual Communication will be professionals qualified to perform any information job in any communication media and any format: written press, TV, radio, online and in the multimedia area.

In particular, the digital communication world of the XXI century demands:

Professionals with an all-purpose education, who know how to prepare information adapted to the style and format requisites of any medium.
Journalists with a general education, that is, professionals with criteria to recognize newsworthiness of an event or occurrence, no matter what area it takes place in.
Journalists specialized in their areas, who must be experts in gathering and accrediting information, searching for resources and sources and writing news stories that interest and benefit the public, who go further in-depth in their specialized subjects of expertise, from the most generic (economics, social, political, international, local…) to the most specific (scientific and environmental, parliamentary, courts, sports, conflict situations and social violence –terrorism, abuse, religion, housing-…).
Journalists whose sensitivity, the result of knowledge, makes them creators of media content that transmits general and specific knowledge, letting the public know and recognize the framework of realities that make up the world they have to live in.
A specific aspect of the graduates' professional profile is that of institutional and company communicators. This branch of expert communicators for Communication Offices of companies and institutions is important in the professional placement of our students.

General skills in Journalism

BASIC SKILLS

Knowledge of the basics of journalistic information and the media system.
Correct use of language. Correct oral and written expression. Knowledge of the Spanish language, and in particular its use in journalism.
Ability to synthesise and summarise
Ability to organise and present a research work of a theoretical/analytical nature based on rigorously documented work and control of methodological apparatus.
Oral communication skills and public speaking ability. Basic knowledge of rhetoric, argumentative ability and clarity of expression.
Knowledge of technological resources in the service of information.
Knowledge of other languages and awareness of journalistic importance of multilingual training in terms of access to information.
Capacity for team work, leadership and decision making.
Ability to manage resources for carrying out journalism projects.
Development of skills for studying problems, solving and subsequently presenting them.
Methodological knowledge
Control of basic documentation processes and system of sources.
Achieve a degree of training and creating a knowledge base which will enable them to understand the world in which they live and provide an understanding of the facts which provide the grounds for their professional performance.
Achieve a degree of training in the field of social sciences and humanities, as well as the scientific-technical field sufficient to convey information to the public relating to those fields and contextualise this information.


GENERAL SKILLS:

Knowledge of the main theories of media communication from a perspective which is both diachronic and indicative of the coexistence of different conceptual and methodological repertoires characteristic of the disciplinary crossroads in which the theory of communication is constructed. Capacity for "updating" theoretical concepts in students' daily media experience.
Knowledge of the main characteristics of the media system in a globalised context and of the effects on journalistic information of a media economy based on the creation of large and multidisciplinary communication groups.
Understanding and conceptualisation of the logic of communication processes and participation in the network through multimedia formats.
Assimilation of the basics of the main research methods and documented processes in the field of journalism as well as their heuristic limits.
Recognition of the specific nature of the "news fact" within the framework of a democratic system.
Knowledge of the role of journalistic information in the various written and audiovisual media, in the historical process, as contribution or retardant, in any case always as an integral agent of rather than a simple accessory to the processes of social change.
Ability to process journalistic information from the perspective of respect for pluralism, democratic principles, human rights and effective gender equality, promoting from a practical professional model and the position of availability to the public of a rigorous treatment of themes which avoid any kind of simplification, encouraging tolerance and respect for differences, promoting equal opportunities, non discrimination and accessibility of information for disabled persons, establishing an information framework with a culture of peace.
Recognition of propaganda procedures and manipulation which seek to pursue "referential illusion" or "show the truth" by adopting merely formal journalistic simulation.
Knowledge of documented systems and sources of journalism, its processes, logics and limits.
Knowledge of the legal and juridical framework in which the information activity is carried out for different media.
Knowledge of the principles guiding the creation, management and operation of a press office.
Knowledge of principles of information business organisation and management and practices of organisation, management, production and marketing of information products.
Development of skills that permit evaluation of the adaptation of editorial and advertising content of the information medium, and control of the legal and juridical principles governing advertising activity in the information media and systems of for price fixing and advertising investment.


SPECIFIC SKILLS:

Ability to process journalistic information in different media (press, radio, TV, Internet, communications centres) and always from the perspective of multivalent training which enables students to adapt to requirements of multimedia journalism through knowledge and control of technological and information specificities of the different media.
Capacity to write journalistic texts of an informative and interpretative nature.
Ability to argue regarding current facts from the rationality and basics of clear opinions.
Ability to draw up and write general interest journalism on habits, customs, new situations and major changes and trends in society.
Preparation for treatment in the framework of the various journalistic genres of those themes of general inters and public relevance the main focus of which shall be forms of violence and conflict of a structural nature (gender violence, cultural or religious conflicts..).
Knowledge and application of the principles governing different branches of specialised journalism, as well as the documentation processes and systems of specific sources.
Apprehension and capacity for application of the information component of graphic design and acquisition of infographic competence.
Basic computer skills both theoretical and practical use of different techniques and technologies applied to journalism.
Acquisition of basic technological skills which permit optimisation of information in photographic images.
Speaking skills and eloquence of expression in communications media adapted specifically to news communication.
Knowledge of documentation systems and sources, their processes and logics in the information sphere.
Capacity for management and administration of news agencies
Ability to work on news activities in press offices. Performance of internal and external communications in companies and institutions.
Knowledge of the legal and juridical framework in which the information activity is carried out for different media.
Studies with bilingual option
In this degree, the university offers the opportunity to study in English more than half of the subjects of the studies program. Once you have been admitted, you will choose, at the time of enrollment, the language in which you will study in accordance with the following conditions:
In groups in English, all works (classes, drills, exercises, tests, etc.) will be conducted in English.
Along the first year, it must be established an English B2 level, performing a test, providing one of the supported official certificates or any way determined by the university. In the first weeks of the course will inform students how they can prove their level.
The courses offered in English are in the studies program.
In case there are more applications than places available in English, interested persons will be ranked according to their admission grade.
If you are enrolled in English and exceed at least 50% of the credits offered at the UC3M, in the DS appear a mention of bilingual studies.