Bachelor in International Studies
Bachelor in International Studies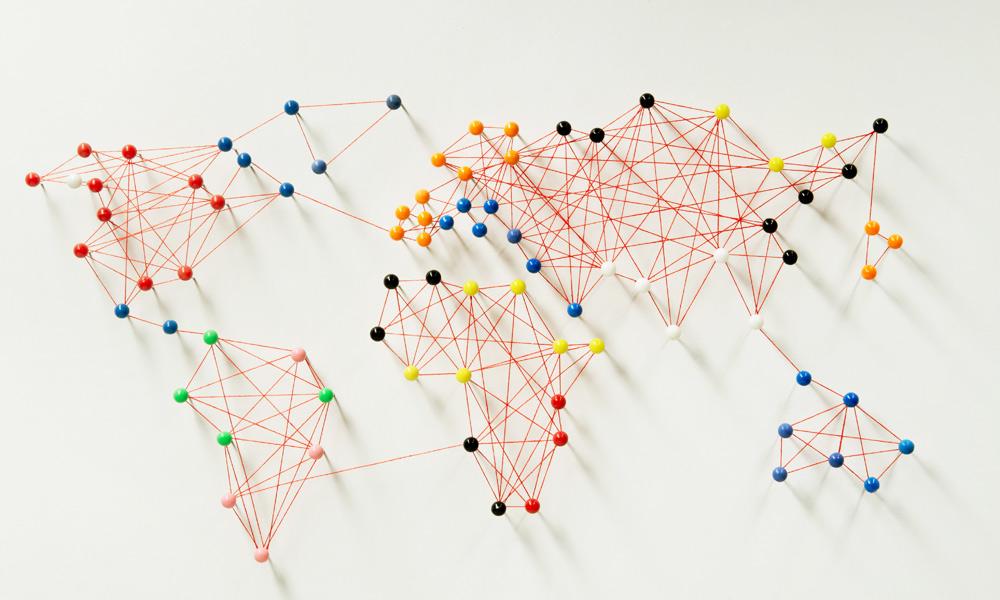 Duration

4 years (240 credits)

Centre

Language

English
The Bachelor's Degree in International Studies trains professionals specialized in rigorous in-depth understanding and analysis of today's complex and constantly evolving world. The degree program is taught entirely in English and is multidisciplinary in nature, in line with the philosophy that inspires prestigious international degrees in International Studies.
Among its main contents are: processes of constructing supranational institutions and possibilities of global governance; the political economy of poverty and inequalities; maintenance of the welfare state; the loss of state sovereignty and the management of nationalism; causes and consequences of migratory flows; violent conflicts and international terrorism; the aging of the population in the wealthiest countries; democratization; corruption in and the poor quality of many new democracies; the exploitation of natural resources; and the economic and political consequences of climate change.
This program provides students with the tools necessary to research the contemporary world and assess possible future scenarios, while developing their analytical and communication skills.
Employability and profesional internships
UC3M has agreements with over 6000 companies and institutions in which students can undertake internships and access job openings.
A total of 92.3 % of graduates from this University enter the job market the first year after finishing their studies, according to the 2018 XXII Estudio de Inserción Profesional (Professional Placement Study)
International Excellence
Current program

Program modified in 2018. In 2019/20 only 1st., 2nd. and 3rd. year will be implemented. You can see other years in "previous program".

Any of elective courses could not be offered in a specific year. You can check it in schedules page.

TYPES OF SUBJECTS

BC: Basic Core
C: Compulsory
E: Electives
BT: Bachelor Thesis

 

Previous Program

Previous program

Study plan for students who started in the academic year 2016/17 or earlier.

In 2019/20 will be offered only 4th year.

Any of elective courses could not be offered in a specific year. You can check it in schedules page.

TYPES OF SUBJECTS

BC: Basic Core
C: Compulsory
E: Electives
BT: Bachelor Thesis

 
Exchange programs

Exchange programs

The Erasmus programme permits UC3M first degree and post graduate students to spend one or several terms at one of the European universities with which UC3M has special agreements or take up an Erasmus Placement, that is a work placement or internship at an EU company. These exchanges are funded with Erasmus Grants which are provided by the EU and the Spanish Ministry of Education.

The non-european mobility program enables UC3M degree students to study one or several terms in one of the international universities with which the university has special agreements. It also has funding from the Banco Santander and the UC3M.

These places are offered in a public competition and are awarded to students with the best academic record and who have passed the language threshold (English, French, German etc..) requested by the university of destination.

European mobility
Non european mobility
Entry profile

Entry profile

Student should have a solid education in history, geography, mathematics, economics and environmental sciences. Additionally, although there is no entrance exam, we recommend a B2 (MCERL) level of English, given that the courses are taught exclusively in English.

We also appreciate students with initiative, flexibility, organizational working skills, a positive attitude to working in groups, ability to complete tasks under pressure, responsibility and curiosity to apply acquired knowledge in practice. Students should also have sensitivity and curiosity towards the legal, economic, political and social problems of the world today, interest to understand and discuss these problems and challenges from a critical point of view and using, both orally and in written form, distinct qualitative and quantitative skills.

Graduate profile

Graduate profile

International Studies is oriented to preparing graduates to pursue careers in these professional fields:

Business intelligence and corporate strategy in multinational firms, nation brands, strategic planning for cities and metropolitan areas, etc.
Public administrations
International Organizations and Non-Governmental Organizations
Political parties
Think-tanks and national and international research centers and observatories
Political consulting and strategic communication
Investigative journalism
Education and research and consulting related to both

The degree in International Studies will provide students with the necessary skills to pursue a dynamic and versatile career, with a high capacity to adapt to changes in the labour markets with the profiles we have indicated above and those that are still to be consolidated in the years to come.
Studies in English only
This degree courses completely in English. No groups available in Spanish in any subject. You must take into mind that:
In groups in English, all work (classes, drills, exercises, tests, etc.) shall be conducted in English.
Along the first year, it must be established an English B2 level, passing a test, providing one of the supported official certificates or any way determined by the university. In the first weeks of the course will inform students how they can prove their level.
After completing the studies, the DS mention of having carried out the studies in English will appear.