Why study a master at Carlos III University?
Why study a master at Carlos III University?


INTERNATIONAL REPUTATION
The UC3M is excellently well-positioned in several prestigious International Rankings. The World Ranking QS Top 50 under 50, corresponding to the year 2020, places UC3M in the 35th position.
Likewise, UC3M is, as a business training center, one of the five Spanish business schools ranked among the best in Europe, according to the European Business School Rankings by The Financial Times, is the only Spanish university in this global classification.
Its international reputation is also recognized by several international accreditations, such as the AACSB for our Business programs, AMBA in our MBA or EUR-ACE in some of our Engineering degrees.
THE INTERNATIONAL AND MULTICULTURAL ENVIRONMENT IN OUR SCHOOL OF GRADUATE STUDIES
Every year, nearly 30% of newly enrolled students at Master´s level, are international students. This means that they have the possibility to develop a global experience, not only academic but also personal, enjoying in a truly multicultural environment that allows them to start a profitable network of friendships and contacts for the future.
More than 3,300 students from 80 different nationalities share their academic and personal activities every year both inside our facilities and outside.
Our academic portfolio includes around 30 programs taught entirely in English and/or in a bilingual format.

📰 │Internationalization at UC3M
📈 Figure. New students enrolled in 2021/22
HIGHLY SPECIALIZED TEACHING STAFF
Composed by a significant number of researchers, our teaching staff is complemented both by a relevant national and international experts and trains our students with the goal to obtain advanced and specialized knowledge, as well as highly demanded competences and skills in the current professional environments.
Our Master's programmes are taught by a highly proficient faculty, of both academics and practitioners, and that´s something well appreciated by the students..
In addition, the Postgraduate Center organizes two periods of cross-cutting activities every year, focused on improving the employability of our students.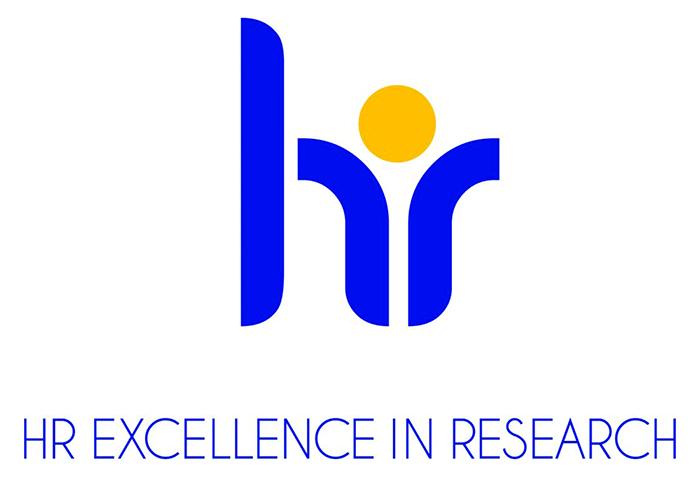 PROFESSIONAL AND RESEARCH ORIENTED MASTER'S DEGREES
Our professional master's degrees take 1-year full time (60 ECTS) and offer you the option of taking external internships as part of your curriculum, and the possibility to extend them with complementary internships. You will receive an advanced and specialized academic training in your area of knowledge (hard skills), and training oriented to get practical skills (soft skills) well appreciate by employers and companies.
On the other hand, our research master's degrees, takes between 1 and 2 years full-time (60 to 120 ECTS), and provides to highly motivated students with the necessary tools, skills, and empirical and theoretical knowledge to do high quality research, besides being able to do a doctorate and access careers in research and teaching.
A WIDE OFFER OF GRANTS AND SCHOLARSHIPS TO ATTRACT THE BEST STUDENTS
UC3M offers every year a significant number of scholarships and grants for students with the best records.
We look for students with academic excellence and with a research vocation, involved, active and enthusiastic people with their academic and professional performance. Applying for these grants is very simple and with our scholarship and assistance search engine, you will be able to complete the entire process online and in a few steps.
TO STUDY AN OFFICIAL MASTER'S DEGREE IN A MODERN URBAN CAMPUS IN THE HISTORIC CENTRE OF MADRID
The academic activity of the Postgraduate Center is developed in 3 Campus. Getafe and Leganés are located very close to Madrid, and host the majority of our research programs in the areas of Law and Humanities (Getafe) and Engineering and Technology (Leganés).
On the other hand, most of our professional master's programs are taught in the modern campus of Madrid-Puerta de Toledo with exceptional teaching and workspaces, just a step away from the historic center of Madrid.
PHOTO GALLERY
THE OPPORTUNITY TO ENJOY A CITY LIKE MADRID
The Community of Madrid has the highest concentration of students in Spain, and one of the largest in Europe. Some of the reasons for this large influx of students are related to the broad and diversified offer of degrees and the prestige of universities such as UC3M, with the socioeconomic environment of our region, because the Community of Madrid has a great economic dynamism capable of providing to young students important expectations of employment and professional development.
In addition, Madrid has very important attractions, both for its rich cultural and leisure offer, as well as for its recognized status as an open city, a meeting place and a large space for coexistence.
MASTER YOUR SPANISH LANGUAGE
Did you know that Spanish is the 2nd most spoken language in the world?
Studying a master's degree at UC3M will give you the opportunity to improve your language skills and progress in mastering one of the most important languages in the world.
You can enroll in one of the Spanish courses aimed at students, teachers and staff of the Carlos III University as well as external students who do not belong to the UC3M community.
Its methodology is based on the "Common European Framework of Reference for Languages" (CEFR). We have teachers specialized in teaching the language and with wide experience in the field of teaching Spanish as a foreign language.
2-YEARS POST-STUDY WORK VISA FOR INTERNATIONAL STUDENTS *
Once they have completed their studies at a higher education institution, non-European students who have obtained a Degree, Master's or a PhD, may remain in Spain for a maximum, non-renewable period of 24 months in order to find suitable employment in relation to the level of their completed studies or to undertake a business project.
To obtain this authorization, the following requirements must be accredited:
Obtaining the degree or certificate of higher education or other official proof of qualification
The subscription of a "medical insurance", public or private, which has to be maintained during the whole duration of the authorization
The maintenance of sufficient resources as evidenced by a responsible statement.
The application can be submitted during the 60 calendar days before the expiration date of your study permit or during the 90 calendar days after this date.
_______
* As amended by Law 14/2013 of September 27, which came into force on April 12, 2023.