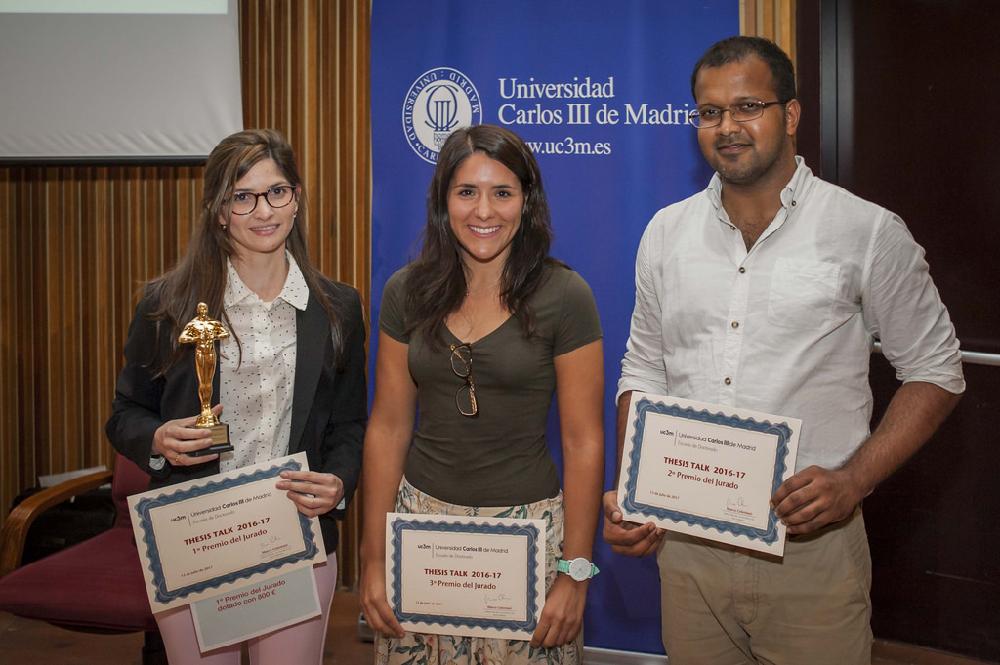 The final session of Thesis Talk 2016-2017 took place on July 13.
Thesis Talk is a thesis presentation event at uc3m inspired by the 3-Minute Thesis (3MT) format of the University of Queensland (Australia), which has been adopted by more than 200 universities in the world. In Thesis Talk uc3m PhD students give a 3 minute presentation of their research for a general audience .
The jury awards, of 800, 500 and 300 €, went to the following presentations:
We congratulate all students who shared with us the what, how, and why of their research project and their main contribution to society in just three minutes. Check out the rest of presentations below.