UC3M Open BA program in Social Sciences and Humanities
UC3M Open BA program in Social Sciences and Humanities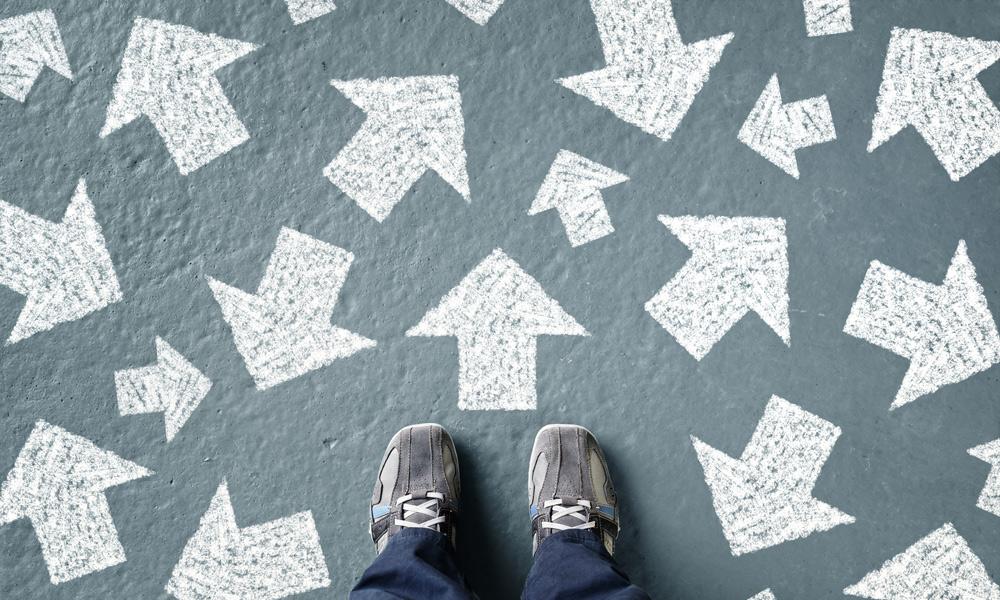 Duration

2 years (120 ECTS credits)

Centre

Language

Bilingual, Spanish
Open Bachelor Degree programs enable you to begin your university studies without having to initially decide upon which degree you wish to pursue.
In UC3M's Open Bachelor's Degree program in Social Sciences and Humanities you can choose courses from any degree in both branches during your first two years: Law, Business Administration, Journalism, Economics, International Studies, Humanities, etc.
It's an opportunity for you to decide what degree you'd like to eventually pursue. This way you can see what each program's content is like and its basic features before having to choose your degree.
A tutor is available to closely guide you in selecting your classes and deciding the degree you will ultimately pursue by the end of your second year.

Employability and profesional internships
UC3M has agreements with over 3000 companies and institutions in which students can undertake internships and access job openings.
A total of 93.4 % of graduates from this University enter the job market the first year after finishing their studies, according to the 2019 XXIV Estudio de Inserción Profesional (Professional Placement Study).
International Excellence
What is?
Once you are accepted in the Open Bachelor's Degree, a personalized tutor will advise you about the election of courses.
Along two years, you can choose courses of any degree of the branch until 120 credits. Before the election, check the instructions in Program tab.
After the first year and a half if you have passed 78 credits or after two years with 90 credits passed, you can access to your chosen degree if you meet with the next requirements
Have the same cut off grade of your chosen degree in the moment to access.
Have the same cut off grade of your chosen degree in the moment that you access to the Open Bachelor's Degree.
Have a minimum of 48 recognizable credits in your chosen degree and your GPA would be equal or over that the GPA of the chosen degree.
Courses recognition
Once you have enrolled in the degree that you have chosen, UC3M will recognize you the passed and equivalent courses in Open Bachelor's Degree in your academic record.
The course in which you enter depend on how many courses you have passed in Open Bachelor's Degree. Your academic tutor will advise you in the election of courses to facilitate in the recognition process.
However, the not recognized subjects will also be incorporated to your academic record as further training.
Further Training
To facilitate your multidisciplinary training, when you're in your chosen degree, you can continue studying subjects of other degrees by the Further Training program. With this program, you can enroll a maximum of 12 credits in each semester
If you have passed a minimum of 36 credits in Further Training, when you'll finish your degree, you'll receive a certificate.
Inicio

Program of the Open Degree Bachelor

In the Open Bachelor Degree in Social Science and Humanities, you will be able to take up to 120 credits in two academic years.

First year:

Information skills (First semester – 3 credits)
Writing and Communication Skills (First semester – 3 credits)
Humanities Courses: (Second semester – 6 credits)
First year subjects of any specialty: (24 credits on each semester)

​Second year:

First or second year subjects of any specialty (30 credits in each semester)

Specialty Subjects:

You can choose any specialty subject, with a maximum of 48 credits of the same specialty.

Specialties:

Political Science and Sociology
Law
Economics, Statistics, Business and Technology
Humanities and Cultural Studies
Journalism, Film, Tv and Media Studies, Information, and Digital Contents

To check the subjects offer, consult the tab "Specialty Subjects"
Entry profile
The UC3M Open Bachelor's Degree is oriented to students with doubts in the election of their studies. If you don't know your favourite degree yet, you can choose courses of different fields and know other studies areas.
Besides, you can get a further training in various areas, even once you will be enrolled in your choosen degree.
Studies with bilingual option
In this degree, the university offers the opportunity to study in English more than half of the subjects of the studies program. Once you have been admitted, you will choose, at the time of enrollment, the language in which you will study in accordance with the following conditions:
In groups in English, all works (classes, drills, exercises, tests, etc.) will be conducted in English.
Along the first year, it must be established an English B2 level, performing a test, providing one of the supported official certificates or any way determined by the university. In the first weeks of the course will inform students how they can prove their level.
The courses offered in English are in the studies program.
In case there are more applications than places available in English, interested persons will be ranked according to their admission grade.
If you are enrolled in English and exceed at least 50% of the credits offered at the UC3M, in the DS appear a mention of bilingual studies.
Schedules and calendar
To check schedules and exams calendar of each course, click in the corresponding card in 'Study program' and consult the 'Professors, Timetable, Groups and Languages' box.

Facts about Open Bachelor's Degree
Year of implementation: 2016
Places offered:
System of Internal Quality Assurance