Bachelor in Library and Information
Bachelor in Library and Information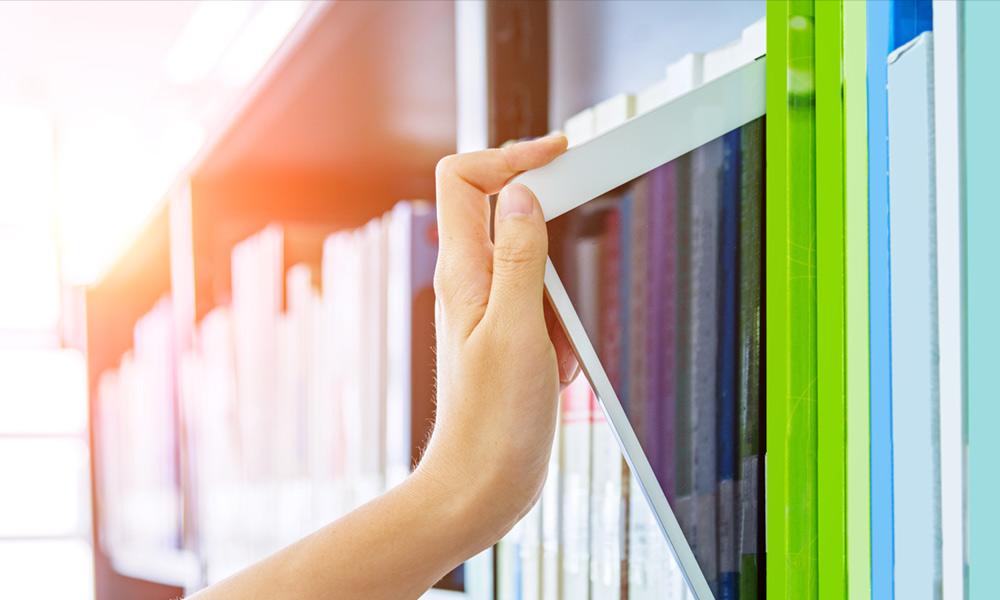 Duration

4 years (240 ECTS credits)

Centre

Language

Spanish
This Degree is not offered for the 2017/2018 academic year. In its place, the new Degree in Information Management and Digital Contents is offered.
International Excellence
Curriculum

​

TYPES OF SUBJECTS

BC: Basic Core
C: Compulsory
E: Electives
BT: Bachelor Thesis

 

Curriculum

TYPES OF SUBJECTS

BC: Basic Core
C: Compulsory
E: Electives
BT: Bachelor Thesis

 
Exchange programs

Exchange programs

The Erasmus programme permits UC3M first degree and post graduate students to spend one or several terms at one of the European universities with which UC3M has special agreements or take up an Erasmus Placement, that is a work placement or internship at an EU company. These exchanges are funded with Erasmus Grants which are provided by the EU and the Spanish Ministry of Education.

The non-european mobility program enables UC3M degree students to study one or several terms in one of the international universities with which the university has special agreements. It also has funding from the Banco Santander and the UC3M.

These places are offered in a public competition and are awarded to students with the best academic record and who have passed the language threshold (English, French, German etc..) requested by the university of destination.

European mobility
Non european mobility
Entry profile

Entry profile

The degree is of a highly instrumental and multidisciplinary nature and the course contents are not undertaken in secondary education. Hence there are no specific entry requirements nor is advanced knowledge of specific subjects a requisite.

It is therefore sufficient for students to have completed their secondary school in any branch of Bachiller studies. However, it is important that students wishing to take a degree in Information and Documentation have certain attitudes and aptitudes which they will need to put into practice, both during the degree studies and in their professional life. These are: enthusiasm for learning (and for lifelong learning), intellectual curiosity, team working abilities, a sense of responsibility, reading skills and a critical outlook, among others.

Graduate profile

Graduate profile

The study program is designed to offer broad but qualified training which enables graduates to pursue a future career in the principal relevant fields, which are, among others, general libraries, specialized libraries, documentation centers of all types of organisations, information management, data base creation and dissemination, Internet portals, public and private archives, etc.

Graduates in Information and Documentation from the Universidad Carlos III de Madrid will be equipped to direct and manage effectively the different services, information systems and resources, applying the latest trends, technologies and standards for the management and processing of information, regardless of its location, format and medium. The training will enable students to satisfy the most insistent demands of the market: adaptation to a professional environment in constant change as a result of the increasing speed of product and process innovation.

Among the many professional activities which graduates in Information and Documentation can undertake, some of the most significant are:

Selecting, managing, organizing and saving information and documentation so it can be used by third parties, especially in today's digital environment. Technology development, especially in the Internet, is a constant feature of 21st century information services and units. Digital libraries, electronic archives, bibliography portals are only some examples of the new working modes in the documentation chain, a new environment which requires professionals able to organize and control the digital information provided to users.
Managing and planning information units and services. The new virtual environment requires updating management models to introduce innovative assessment and management techniques and direct management towards external relations, in order to create associations and strategies to compete more effectively in the new Network market.
Promoting and coordinating business information services, which, as a competitive factor, support decision-making processes.
Accessing posts in Public Administration related to technical positions in information services and units.
Participating in the effective management of knowledge and scientific progress, collaborating as experts in the development of research, education and R+D+i projects.
Managing and processing information in the media, public administration, chemical and pharmaceutical industries, cultural resource centres, law firms, hospitals and medical systems, publishers, schools, research centres; in short, in any institution or organisation which values the role of information in today's society.

Competence and Skills:

Capacity for analysis and synthesis (general-instrumental)
Capacity for organisation and planning (general-instrumental)
Written and oral communication in mother tongue (general-instrumental)
Comprehension and expression in a foreign language (general-instrumental)
Ability to use computer tools appropriate to the discipline (general-instrumental)
Ability to manage information (general - instrumental)
Problem solving (general -instrumental)
Decision making (general -instrumental)
Team work (general -personal) Interdisciplinary team work (general-personal)
Work in an international context (general-personal)
Interpersonal skills (general - personal)
Recognition of diversity and multiculturalism (general-personal)
Critical reasoning (general-personal)
Analysis of environmental implications (general -personal)
Integration, in attitudes and activities, of ethical and deontological foundations of the profession (general -personal)
Independent study (general-systemic)
Adaptation to new situations (general-systematic)
Creativity (general-systemic)
Leadership (general-systemic)
Comprehension and ability to adapt to other cultures and customs (general-systemic)
Initiative and entrepreneurial spirit (general-systemic)
Quality motivated (general systemic)
Interaction with information producers, users and clients (specific)
Perception and analysis of the professional field of information and documentation both nationally and internationally (specific)
Identification of the legal and administrative framework of information management (specific)
Identification, authentication and assessment of information sources and resources (specific)
Management of collections and funds (specific)
Preservation, conservation and physical treatment of documents (specific)
Analysis and representation of information (specific)
Organisation and storage of information (specific)
Search and recovery of information (specific)
Compilation and dissemination of information (specific)
Application and analysis of information technologies, computers, digital and virtual environments (specific)
Application of business and commercial techniques: market analysis, marketing and logistics (specific)
Administrative management (specific)
Management of infrastructures and equipment (specific)
Project planning and management (specific)
Application of diagnostic and evaluation techniques (specific)
Management of human resources
Development of dynamics and training programmes (specific)

Students should be able to demonstrate that they possess knowledge of and understand an area of study, based on general secondary education and usually at a level which, although it is supported by advanced text books, also includes some aspects which imply knowledge of the latest developments of their field of study.

Students should know how to apply their knowledge to their work or professional vocation and should possess skills which are usually demonstrated by developing and defending their arguments and resolving problems in their area of study;

Students should be able to compile and interpret relevant information (normally within their area of study) for issuing opinions which include a reflection on relevant themes of a social, scientific or ethical nature.

Students should be able to transmit information, ideas, problems and solutions to both a specialised and non-specialist public.

Students should have developed those learning skills required to undertake further studies with a considerable degree of independence and autonomy.