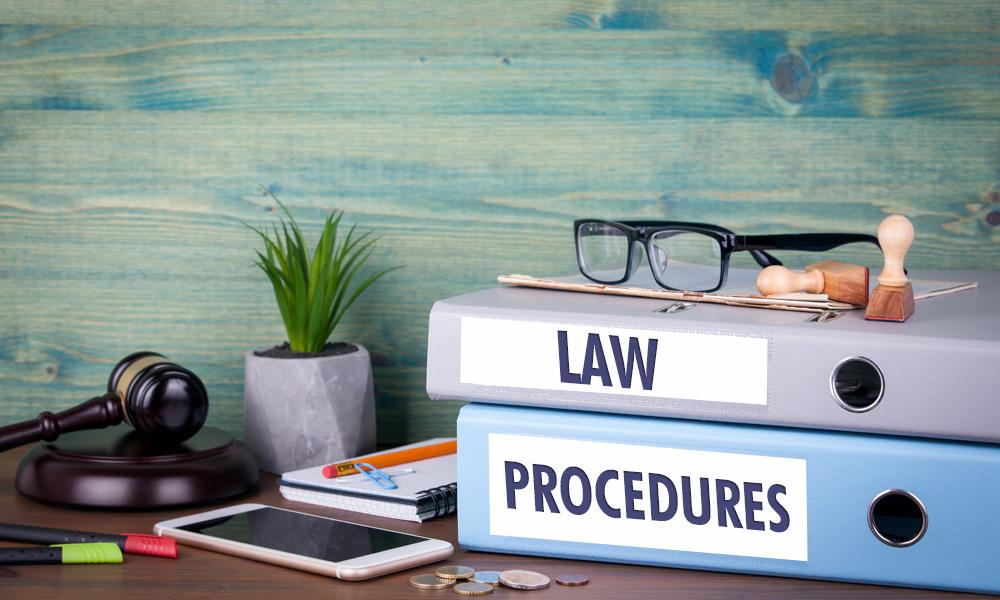 Duration

4 years (240 ECTS credits)

Centre

Language

Spanish

Comments

Bachelor's Degree in Law prepares, together with the Master and the aptitude test, to practise the Lawyer profession in Spain. (Law 34/2006)
The goal of the Bachelor's Degree in Law is to create professionals specialized in the exercise of the legal professions (lawyers, judges, attorneys, notaries public, registrars, etc.). Graduates will be able to undertake their work in sectors of great social importance such as civil service, business, consultancy and politics, among others.
To achieve this, the program offers students a complete and state-of- the-art education through methodology that guarantees the perfect balance between theory and practice. Accordingly, UC3M has a courtroom for the hands-on courses requiring its use. In addition, its internships are of great importance since they are carried out in renowned companies in the sector. Students can participate in the Legal Clinic, working on legal assessment free of charge for individuals in situations of special social vulnerability, and in international competitions between law students (MOOT).
This degree allows access to the Master's Degree in Access to the Exercise of the Legal Profession, which authorizes graduates to practice law in Spain.
Employability and profesional internships
UC3M has agreements with over 3000 companies and institutions in which students can undertake internships and access job openings.
A total of 93.4 % of graduates from this University enter the job market the first year after finishing their studies, according to the 2019 XXIV Estudio de Inserción Profesional (Professional Placement Study).
International Excellence
Current program

Current Program

Program modified in 2018. In 2021/22 it will be completely implemented.

Language requirement: a B2 level of English language must be accredited before finishing the studies. More information.

Any of elective courses could not be offered in a specific year. You can check it in schedules page.

Intensification of Law's Degree

Elective itineraries that would be reflected in SET in case to be completed:

(1) Public Law

(2) Private Law

(3) International Law

For an itinerary to be recognized you have to choose 12 ECTS assigned to that itinerary, out of the 30 credits that need to be coursed.

TYPES OF SUBJECTS

BC: Basic Core
C: Compulsory
E: Electives
BT: Bachelor Thesis

 

Previous Program

Previous Program

Study plan for students who started in the academic year 2017/18 or earlier.

In 2021/22 this program won't be offered.

Any of elective courses could not be offered in a specific year. You can check it in schedules page.

TYPES OF SUBJECTS

BC: Basic Core
C: Compulsory
E: Electives
BT: Bachelor Thesis

 
Exchange programs

Exchange programs

The Erasmus programme permits UC3M first degree and post graduate students to spend one or several terms at one of the European universities with which UC3M has special agreements or take up an Erasmus Placement, that is a work placement or internship at an EU company. These exchanges are funded with Erasmus Grants which are provided by the EU and the Spanish Ministry of Education.

The non-european mobility program enables UC3M degree students to study one or several terms in one of the international universities with which the university has special agreements. It also has funding from the Banco Santander and the UC3M.

These places are offered in a public competition and are awarded to students with the best academic record and who have passed the language threshold (English, French, German etc..) requested by the university of destination.

European mobility
Non european mobility
Entry profile

Entry profile

Recommended profile

While it may not be absolutely essential, it seems appropriate that during their Bachiller studies, students will have tended towards the Humanities and have had some in-depth contact with Language, History, Philosophy and Ethics, as well as a certain level of proficiency in a foreign language. In addition, to avoid their having difficulties with certain legal subjects, a minimum level of Maths is also advisable.

It is also desirable that, on commencing their degree studies, students possess the following skills and abilities to some extent:

Oral and written expression
Abstraction and understanding of conceptual categories
Systematization and logical ordering criteria
Critical reasoning
Analysis and synthesis
Integration of different kinds of knowledge

Application for a place in the degree

Graduate profile

Graduate profile

When setting the objectives of this Law degree, the authors have taken into account the professional responsibilities which, as long as there are no changes in the law, our future graduates are likely to assume.

Under the law 34/2006, lawyers and barristers will no longer legally have direct access to the profession with this degree but will need to obtain a Master. However, there are other important missions of social relevance – among which the judiciary, the district attorney, the Attorney General or diplomatic career are good examples- which graduates can choose without requiring any other qualifications apart from their degree and passing the corresponding selection procedures. For this reason, given the general nature of the state examination system, independently of its undoubted rigour, special preparation for these exams could open up doors to highly desirable positions in the judiciary system. Also, the design and requirements imposed by this degree will enable our graduates to successfully meet advisory roles in the private sphere: corporate lawyer, advisor or legal counsel, consulting, lawyer associations and public organizations, etc.

This is one problem which cannot be solved, at least for now, through the transfer of a substantial part of this essential training to Postgraduate studies, since at present it is neither required as a condition for carrying out such important functions nor is this anticipated in the short term. Hence, when designing this Law degree, we wished to preserve a certain level of exigency and density, in order to ensure that our graduates are able to face adequately the demanding challenges posed by some of the professions they may wish to pursue immediately upon graduating. However, it is clear that there is another wide spectrum of professional areas for which the demands of the labour market will make students realise the necessity of completing their education with postgraduate studies.

General skills of the Bachelor's Degree in Law

Basic Skills:

CB1 Que los estudiantes hayan demostrado poseer y comprender conocimientos en un área de estudio que parte de la base de la educación secundaria general, y se suele encontrar a un nivel que, si bien se apoya en libros de texto avanzados, incluye también algunos aspectos que implican conocimientos procedentes de la vanguardia de su campo de estudio

CB2 Que los estudiantes sepan aplicar sus conocimientos a su trabajo o vocación de una forma profesional y posean las competencias que suelen demostrarse por medio de la elaboración y defensa de argumentos y la resolución de problemas dentro de su área de estudio

CB3 Que los estudiantes tengan la capacidad de reunir e interpretar datos relevantes (normalmente dentro de su área de estudio) para emitir juicios que incluyan una reflexión sobre temas relevantes de índole social, científica o ética

CB4 Que los estudiantes puedan transmitir información, ideas, problemas y soluciones a un público tanto especializado como no especializado

CB5 Que los estudiantes hayan desarrollado aquellas habilidades de aprendizaje necesarias para emprender estudios posteriores con un alto grado de autonomía

General Skills:

CG1 Saber desarrollar criterios personales en la selección y la aplicación del conocimiento.

CG10 Tomar conciencia sobre la importancia del reconocimiento y la defensa de los derechos fundamentales.

CG11 Adquirir de un compromiso personal y colectivo con el respeto y la protección de los principios de igualdad entre hombres y mujeres y de igualdad de oportunidades y de accesibilidad universal de las personas con discapacidad.

CG2 Conocer las destrezas necesarias para la búsqueda de información en diferentes fuentes y soportes.

CG3 Conocer la dinámica de participación en seminarios, tutorías y otras actividades académicas.

CG9 Conocer e integrar los principios y valores propios de la cultura de la paz y de los sistemas políticos democrático.

CG5 Saber expresarse de forma oral y por escrito sobre materias específicas.

CG6 Tener habilidades de discusión colectiva.

CG7 Desarrollar de una sensibilidad social, económica y medioambiental.

CG8 Adquirir un compromiso cívico, ético y deontológico.

CG4 Conocer las capacidades de organización, análisis y síntesis.

Tranversal Skill:

CT1 Ser capaz de trabajar en equipos de carácter multidisciplinar y/e internacional así como de organizar y planificar el trabajo tomando las decisiones correctas basadas en la información disponible, reuniendo e interpretando datos relevantes para emitir juicios y pensamiento crítico dentro del área de estudio.

CT2 Ser capaz de exponer y redactar correctamente un tema o componer un discurso siguiendo un orden lógico, suministrando la información precisa y de acuerdo con las normas gramaticales y léxicas establecidas.

CT5 Conocer y ser capaz de manejar habilidades interpersonales sobre iniciativa y responsabilidad, negociación, inteligencia emocional, etc. así como herramientas de cálculo que permitan consolidar las habilidades técnicas básicas que se requieren en todo ámbito profesional.

CT4 Adquirir conocimientos básicos humanísticos que permitan completar el perfil formativo transversal del estudiante.

CT3 Ser capaz de evaluar la fiabilidad y calidad de la información y sus fuentes utilizando dicha información de manera ética, evitando el plagio, y de acuerdo con las convenciones académicas y profesionales del área de estudio.

Specific Skills:

CE1 Conocer las técnicas de oratoria y argumentación jurídica.

CE9 Desarrollar competencias relacionadas en el manejo de fuentes jurídicas (legales, jurisprudenciales y doctrinales).

CE11 Saber tratar y resolver cuestiones jurídicas en una o varias lenguas foráneas.

CE12 Dominar las técnicas jurídicas precisas para el desempeño de puestos de responsabilidad en las diferentes Administraciones Públicas.

CE13 Desarrollar los conocimientos jurídicos adaptados a los ámbitos de la empresa y de las relaciones mercantiles.

CE14 Desarrollar los conocimientos y habilidades necesarios en los terrenos de la gestión, la auditoría y la consultoría.

CE15 Conocer las fases, trámites y principios procedimentales específicos de los diferentes órdenes jurisdiccionales.

CE16 Adquirir los conocimientos y las aptitudes requeridas para el desarrollo de una actividad profesional en las esferas, organizaciones e instituciones internacionales y comunitarias.

CE17 Saber analizar, elaborar y defender de forma individual un problema del ámbito disciplinar del Grado aplicando los conocimientos, habilidades, herramientas y estrategias adquiridas o desarrolladas en el mismo.

CE2 Poseer habilidades de evaluación y tratamiento de datos.

CE3 Aplicar las capacidades organizativas y de gestión crítica del conocimiento

CE4 Desarrollar una capacidad de pensamiento crítico.

CE5 Solucionar problemas jurídicos complejos.

CE6 Conocer las las técnicas de investigación.

CE7 Dominar los conceptos y principios fundamentales de los distintos sectores del ordenamiento jurídico.

CE8 Conocer y tomar contacto con la práctica jurídica profesional.

CE10 Saber redactar documentos e informes jurídicos.

Learning Outcomes of the Bachelor's Degree in Law

1. Haber adquirido conocimientos avanzados y demostrado una comprensión de los aspectos teóricos y prácticos, así como de la metodología de trabajo en el campo del Derecho, con una profundidad que llegue hasta la vanguardia del conocimiento

2. Poder, mediante argumentos o procedimientos elaborados y sustentados por ellos mismos, aplicar sus conocimientos, la comprensión de estos y sus capacidades de resolución de problemas en ámbitos laborales complejos o profesionales y especializados que requieren el uso de ideas creativas e innovadoras

3.Tener la capacidad de recopilar e interpretar datos e informaciones sobre las que fundamentar sus conclusiones, empleando el sistema de fuentes del Derecho y su metodología de interpretación e incluyendo, cuando sea preciso y pertinente, la reflexión sobre asuntos de índole social, científica o ética en el ámbito de su campo de estudio;

4.Ser capaces de desenvolverse en situaciones complejas o que requieran el desarrollo de nuevas soluciones tanto en el ámbito académico como laboral o profesional dentro de su campo de estudio;

5.Saber comunicar a todo tipo de audiencias (especializadas o no) de manera clara y precisa, conocimientos, metodologías, ideas, problemas y soluciones en el ámbito de su campo de estudio;

6.Ser capaces de identificar sus propias necesidades formativas en su campo de estudio y entorno laboral o profesional y de organizar su propio aprendizaje con un alto grado de autonomía en todo tipo de contextos (estructurados o no).
Studies with some courses in English
This bachelor's degree is offered in spanish, but you can study some courses in english if you want.
You can check the courses offered in english in the study program.
You don't need a previous level test. If you want to study a course in english, you have to select the english group in the enrollment.
Current Program

Schedules and calendars in Getafe Campus

Schedules and calendars in Colmenarejo Campus

Previous Program

Schedules and calendars in Getafe Campus

Schedules and calendars in Colmenarejo Campus