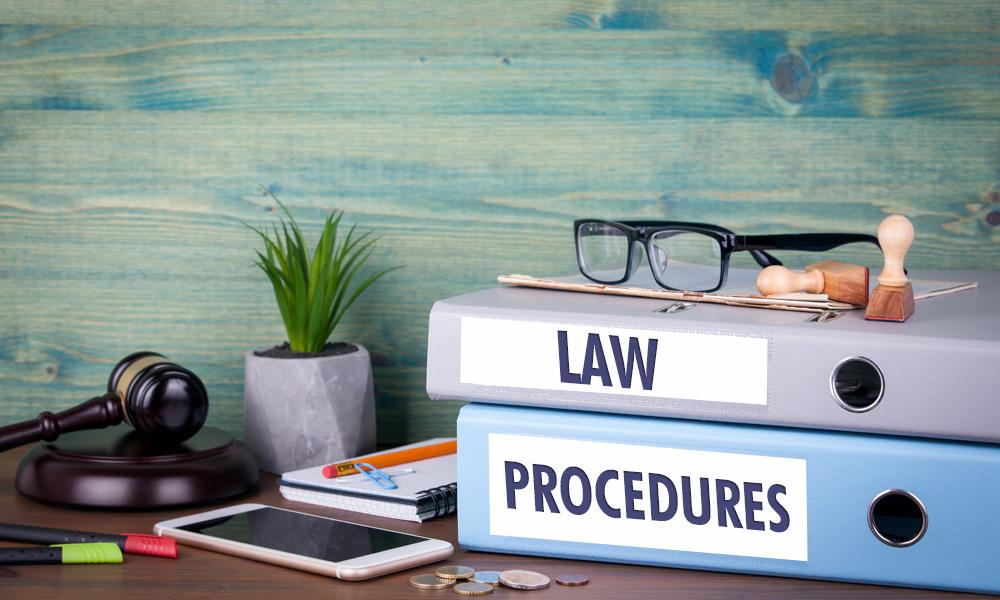 Duration

4 years (240 ECTS credits)

Centre

Language

Spanish

Comments

Bachelor's Degree in Law prepares, together with the Master and the aptitude test, to practise the Lawyer profession in Spain. (Law 34/2006)
The goal of the Bachelor's Degree in Law is to create professionals specialized in the exercise of the legal professions (lawyers, judges, attorneys, notaries public, registrars, etc.). Graduates will be able to undertake their work in sectors of great social importance such as civil service, business, consultancy and politics, among others.
To achieve this, the program offers students a complete and state-of- the-art education through methodology that guarantees the perfect balance between theory and practice. Accordingly, UC3M has a courtroom for the hands-on courses requiring its use. In addition, its internships are of great importance since they are carried out in renowned companies in the sector. Students can participate in the Legal Clinic, working on legal assessment free of charge for individuals in situations of special social vulnerability, and in international competitions between law students (MOOT).
This degree allows access to the Master's Degree in Access to the Exercise of the Legal Profession, which authorizes graduates to practice law in Spain.
Employability and profesional internships
UC3M has agreements with over 3000 companies and institutions in which students can undertake internships and access job openings.
A total of 93.4 % of graduates from this University enter the job market the first year after finishing their studies, according to the 2019 XXIV Estudio de Inserción Profesional (Professional Placement Study).
International Excellence
Current program

Current Program

Program modified in 2018. In 2021/22 it will be completely implemented.

Language requirement: a B2 level of English language must be accredited before finishing the studies. More information.

Any of elective courses could not be offered in a specific year. You can check it in schedules page.

Intensification of Law's Degree

Elective itineraries that would be reflected in SET in case to be completed:

(1) Public Law

(2) Private Law

(3) International Law

For an itinerary to be recognized you have to choose 12 ECTS assigned to that itinerary, out of the 30 credits that need to be coursed.

TYPES OF SUBJECTS

BC: Basic Core
C: Compulsory
E: Electives
BT: Bachelor Thesis

 

Previous Program

Previous Program

Study plan for students who started in the academic year 2017/18 or earlier.

In 2021/22 this program won't be offered.

Any of elective courses could not be offered in a specific year. You can check it in schedules page.

TYPES OF SUBJECTS

BC: Basic Core
C: Compulsory
E: Electives
BT: Bachelor Thesis

 
Exchange programs

Exchange programs

The Erasmus programme permits UC3M first degree and post graduate students to spend one or several terms at one of the European universities with which UC3M has special agreements or take up an Erasmus Placement, that is a work placement or internship at an EU company. These exchanges are funded with Erasmus Grants which are provided by the EU and the Spanish Ministry of Education.

The non-european mobility program enables UC3M degree students to study one or several terms in one of the international universities with which the university has special agreements. It also has funding from the Banco Santander and the UC3M.

These places are offered in a public competition and are awarded to students with the best academic record and who have passed the language threshold (English, French, German etc..) requested by the university of destination.

European mobility
Non european mobility
Entry profile

Entry profile

Recommended profile

While it may not be absolutely essential, it seems appropriate that during their Bachiller studies, students will have tended towards the Humanities and have had some in-depth contact with Language, History, Philosophy and Ethics, as well as a certain level of proficiency in a foreign language. In addition, to avoid their having difficulties with certain legal subjects, a minimum level of Maths is also advisable.

It is also desirable that, on commencing their degree studies, students possess the following skills and abilities to some extent:

Oral and written expression
Abstraction and understanding of conceptual categories
Systematization and logical ordering criteria
Critical reasoning
Analysis and synthesis
Integration of different kinds of knowledge

Application for a place in the degree

Graduate profile

Graduate profile

When setting the objectives of this Law degree, the authors have taken into account the professional responsibilities which, as long as there are no changes in the law, our future graduates are likely to assume.

Under the law 34/2006, lawyers and barristers will no longer legally have direct access to the profession with this degree but will need to obtain a Master. However, there are other important missions of social relevance – among which the judiciary, the district attorney, the Attorney General or diplomatic career are good examples- which graduates can choose without requiring any other qualifications apart from their degree and passing the corresponding selection procedures. For this reason, given the general nature of the state examination system, independently of its undoubted rigour, special preparation for these exams could open up doors to highly desirable positions in the judiciary system. Also, the design and requirements imposed by this degree will enable our graduates to successfully meet advisory roles in the private sphere: corporate lawyer, advisor or legal counsel, consulting, lawyer associations and public organizations, etc.

This is one problem which cannot be solved, at least for now, through the transfer of a substantial part of this essential training to Postgraduate studies, since at present it is neither required as a condition for carrying out such important functions nor is this anticipated in the short term. Hence, when designing this Law degree, we wished to preserve a certain level of exigency and density, in order to ensure that our graduates are able to face adequately the demanding challenges posed by some of the professions they may wish to pursue immediately upon graduating. However, it is clear that there is another wide spectrum of professional areas for which the demands of the labour market will make students realise the necessity of completing their education with postgraduate studies.

Basic skills:

Mastery of individual study techniques.
Capacity for oral and written expression
Use of books and other complementary materials.
Management of computer and audiovisual resources.
Performance of practical activities.
Personal compilation of works and exhibitions.
Teamwork practice.
Development of social, economic and environmental sensitivity.
Acquisition of a civil, ethical and deontological commitment.


General Skills:

Development of personal criteria in the selection and application of knowledge.
Skills in seeking information from various sources
Participation in seminars, tutorials and other academic activities.
Ability to organise, analyse and synthesise.
Capacity for oral and written expression in specific matters.
Collective discussion skills
Development of social, economic and environmental sensitivity.
Acquisition of a civil, ethical and deontological commitment.
Identification with the main principles and values of the culture of peace and democratic political systems.
Awareness of the importance of recognition and defence of fundamental rights.
Acquisition of a personal and collective commitment to respect for and protection of the principles of gender equality and equal opportunities and universal accessibility of disability.

Specific skills:

Oratory and techniques of legal argument.
Data evaluation and processing skills.
Organisational skills and critical knowledge management.
Capacity for critical thought.
Resolution of complex legal problems
Initiation to research techniques.
Mastery of fundamental concepts and principles of the various sectors of the legal system.
Contact with professional legal practitioners.
Ability to handle legal sources (legal, case law and doctrine).
Drafting of legal documents and reports.
Ability to address and resolve legal questions in one or several foreign languages.
Knowledge of legal techniques required to hold responsible posts in various Public Authorities.
Legal knowledge adapted to the business sphere and commercial relations.
Knowledge and skills in the fields of management, auditing and consultancy.
Familiarity with the procedural phases, formalities and principles specific to the various jurisdictional orders.
Acquisition of knowledge and skills required to act professionally in international and Community spheres, organisations and institutions.
Negotiating and reconciliation skills between conflicting interests.
Studies with some courses in English
This bachelor's degree is offered in spanish, but you can study some courses in english if you want.
You can check the courses offered in english in the study program.
You don't need a previous level test. If you want to study a course in english, you have to select the english group in the enrollment.
Current Program

Schedules and calendars in Getafe

Schedules and calendars in Colmenarejo Campus

Previous Program

Schedules and calendars in Getafe

Schedules and calendars in Colmenarejo