Bachelor in Employment and Labor Relations
Bachelor in Employment and Labor Relations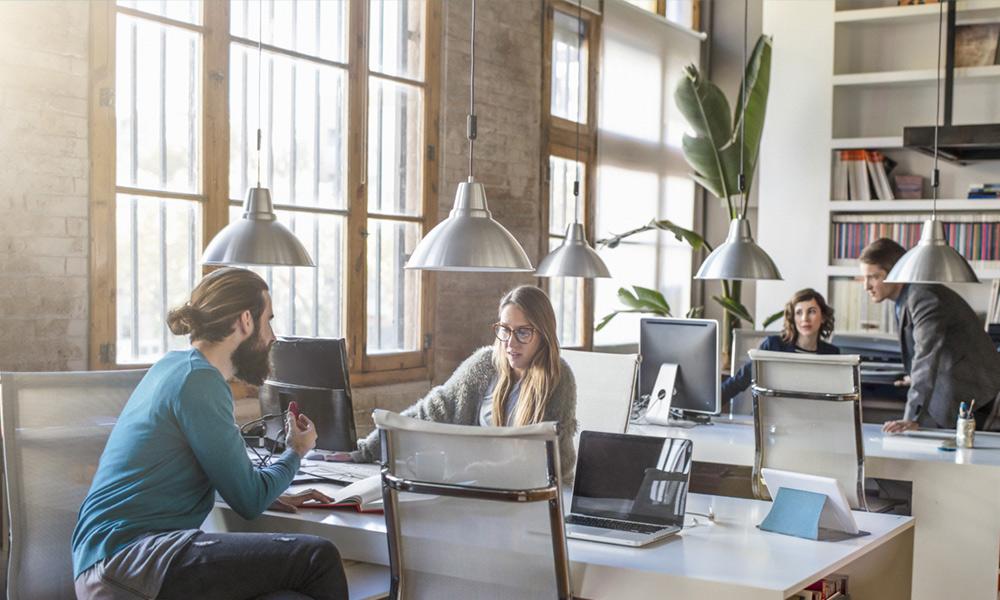 Duration

4 years (240 ECTS credits)

Centre

Language

Spanish
The Bachelor's Degree in Employment and Labor Relations aims to train versatile professionals who can partake in important fields of activities, ranging from human resources management and administration to labor consulting in all types of enterprises, non-profit organizations and the public sector.
This is a multidisciplinary degree program, which provides conceptual, technical and practical tools from a wide variety of areas: economics, business organization, law, sociology and psychology, among others.
This degree program is the only one in Spain that is part of the global network of labor relations, human resources and industrial relations schools established in Beijing by the most prestigious universities in this field.
Students can also participate in the Legal Clinic (Clínica Jurídica) to work on legal assessment projects free of charge for individuals in situations of special social vulnerability.
Employability and profesional internships
UC3M has agreements with over 3000 companies and institutions in which students can undertake internships and access job openings.
A total of 93.4 % of graduates from this University enter the job market the first year after finishing their studies, according to the 2019 XXIV Estudio de Inserción Profesional (Professional Placement Study).
International Excellence
Language requirement: a B2 level of English language must be accredited before finishing the studies. More information.
Any of elective courses could not be offered in a specific year. You can check it in schedules page.
Intensification of Employment and Labor Relation's Degree
Elective itineraries that would be reflected in SET in case to be completed:
(1) Juridical
(2) Human Resources
For an itinerary to be recognized you have to choose 30 ECTS assigned to that itinerary, out of the 42 credits that need to be coursed.
TYPES OF SUBJECTS
BC: Basic Core
C: Compulsory
E: Electives
BT: Bachelor Thesis
Exchange programs

Exchange programs

The Erasmus programme permits UC3M first degree and post graduate students to spend one or several terms at one of the European universities with which UC3M has special agreements or take up an Erasmus Placement, that is a work placement or internship at an EU company. These exchanges are funded with Erasmus Grants which are provided by the EU and the Spanish Ministry of Education.

The non-european mobility program enables UC3M degree students to study one or several terms in one of the international universities with which the university has special agreements. It also has funding from the Banco Santander and the UC3M.

These places are offered in a public competition and are awarded to students with the best academic record and who have passed the language threshold (English, French, German etc..) requested by the university of destination.

European mobility
Non european mobility
Entry profile

Entry profile

The degree in Labour Relations and Employment provides an excellent study program for those who wish to be part of the exciting search for answers to the economic, social, organizational and political challenges posed by employment and labour relations in the global 21st century. We are looking for individuals who are keen to develop their communication and comprehension skills, individuals who are able to look at the same situation from different perspectives and to find solutions which benefit all those involved; individuals who are eager to learn in an active way and to study the world of employment and of work from a variety of approaches. This new degree, which is in line with the most prestigious university programs at an international level, offers the opportunity to develop a multidisciplinary perspective which is essential for the future leaders of the employment world.

If you consider that employment is a fundamental reality at a collective and individual level, that labour relations play a decisive role in people's quality of life and in the proper functioning of businesses and organisations, that the availability of decent jobs for all should be one of the essential values of our societies, then the degree in Labour Relations and Employment will offer you the most appropriate tools to become an active player in all these realities.

Graduate profile

Graduate profile

The degree in Labour Relations and Employment trains students to the highest level in legal, business, statistical, economic and psycho-sociological techniques, to enable them to respond to the social demands of employment- job seeking, training, productivity, conciliation, security, outsourcing, precariousness, conflict, unemployment, etc.

The careful design of the study program aims to transmit a conceptual and practical vision at the same time, which will enable students to feel confident in the different areas of knowledge necessary for understanding the connections between professional activity and other aspects of work. Also important is the inescapable ethical dimension of the training, which involves social responsibility in professional activity and a commitment to the values which inspire human rights, respect for equality and the fundamental principles of decent work, all recognised internationally.

In this way, as opposed to the limited response to the question of employment which other less multidisciplinary degrees provide, a degree in Labour Relations and Employment will prepare you to offer global professional solutions, from an analysis which takes into account a complex set of economic, business, sociological and legal factors, depending on each case. Given that the majority of employment opportunities are in private enterprise, the study program emphasizes corporate training, both at a legal level (e.g. company law) and, above all, at an economic and management level (human resources management, strategic management, company structure, accounting, etc.).

In addition, the international dimension of employment (for example, at a strategic level in the European Union) and of labour relations (multinational companies, outsourcing, etc.) provide many employment opportunities. Hence the study program has a special focus on this international dimension, not only by offering specific subjects, but with a cross curricular approach across the different subjects. Furthermore, proficiency in English is improved both by including English as part of the course content and by offering students the opportunity to study a large part of the degree in English. The Universidad Carlos III of Madrid also offers opportunities for international student exchanges which give students useful cultural experiences, which are highly valued in the job market.

Students on the Labour and Employment Relations degree are required to attest to their competence in analysing middle management problems arising in labour and employment relations and proposing appropriate and satisfactory solutions to these difficulties. In this respect the student should possess a range of analytical skills approached from various perspectives: comprehension of the legal framework of questions and possible solutions, understanding of the economic and business implications of problems and decisions made to resolve them, understanding of how organisations work, behaviour of persons and business and employment environments.

In addition, undergraduates should be able to satisfactorily carry out a series of tasks at middle management levels of labour and employment: personnel selection, contrasting, salaries, social security payments, training plans, remuneration systems, organisation of working time, occupational risk prevention, designing business policies in different areas of labour relations (use of internet and e-mail, codes of conduct etc.), termination of contracts, individual and collective bargaining, labour conflict management, management of social provisions, acting as intermediary in the job market and design of pathways to integration and re-entry in the workplace. In addition, students will acquire specific skills in labour relations and employment, enabling them to satisfactorily provide assistance to companies, workers, and social security beneficiaries in court actions within the jurisdictional scope of the social courts, at least at an intermediate level of difficulty and defence of companies or beneficiaries in the event of possible inspection activities of the Work Inspection Authority.

If, as we have anticipated, the main purpose of the degree is to provide the graduate with a multidisciplinary training and education, focusing on one of the essential realities of our society (employment and work) the skills that students will be required to attest will be concomitant with this multidisciplinary purpose, permitting them to focus on employment problems and use these skills from multiple perspectives, and not merely from a more limited vision, confined to legal, economic or psychological aspects. As the main purpose of the new degree course is integral learning and appreciation of the problems of employment and labour relations, which will be mainly applied in the private business sector, students will need to demonstrate a basic knowledge of a wide range of corporate themes, in order to enable them to make decisions on employment and labour relations, which respond on one hand to fundamental aspects of different sciences (economic, business sociological, legal etc.) however, some of these themes are addressed in greater detail (economics of work, human resources, job market, labour law, employment law, procedural labour law, law of labour sanctions etc.) With this knowledge, and with the skills of analysis and synthesis learned, as well as those of comprehension and communication, students will be required to apply them to their professional work in the area of labour relations in companies or in the field of intervention in the job market, acting as intermediary in employment, management of social economics etc. Consistent with the foregoing, students on this degree course should be able to demonstrate that they possess and understand advanced knowledge of economics, sociology, business administration (in particular human resources) and law. The problem solving based methodology used in all the subjects on this course will enable graduates to resolve issues in all areas of their professional career, albeit private business, public authority or non-profit making organisations. This same methodology permits students to process and synthesise extensive amounts of information, resulting in effective opinions, ideas and solutions.

Irrespective of the professional activity finally chosen by graduates (albeit in the public or private sector, profit or non-profit making, working for a company or organisation or setting up their own business etc.) the general skills that they will need to demonstrate on completion of their degree should enable them to perform their duties with respect for constitutional fundamental rights and, in particular, tor the principle of gender equality and that of non-discrimination of disabled persons. It goes without saying that these principles are extremely important in our degree course as, if there is one decisive field where they are essential, it is in employment and labour relations. For this reason in legal, sociological and economic subjects, these principles are repeatedly and transversally defended and protected. Similarly, democratic and peaceful values are equally important, as they are essential to modern labour and employment relations which are fair and just and genuinely productive from the economic perspective. In this regard the Degree course includes a number of subjects relating to "corporate democracy", workers' participation in organisations and social responsibility.
Studies with some courses in English
This bachelor's degree is offered in spanish, but you can study some courses in english if you want.
You can check the courses offered in english in the study program.
You don't need a previous level test. If you want to study a course in english, you have to select the english group in the enrollment.