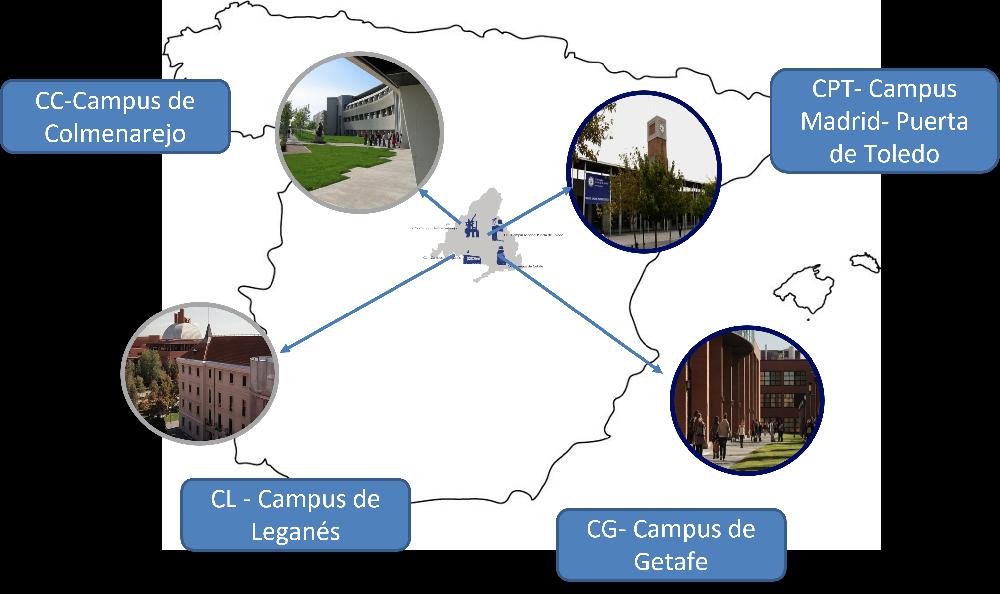 We help you communicate in different languages.
The Language Centre of the Universidad Carlos III offers a wide range of language training.
Courses are offered at all UC3M campuses: Getafe, Leganés, Colmenarejo and Puerta de Toledo.
This language offer includes face-to-face and online modalities as well as different types of courses: four-month courses, intensive courses, specific courses, etc.
COURSES CATALOGUE
Methodology based on the communicative approach

Small group size

Language levels based on the Common European Framework of Reference for Languages: From A1.

Diploma certifying duration of the course, qualification and level attained.
Engage in comprehensive work in all communicative competences, oral as well as written.
Acquire the tools necessary to improve oral fluency appropriate to the level.
Improve and broaden the student's lexical range.
Work towards attaining grammatical accuracy.
Grade for participation and progress in the online sessions: 30%
Grade for homework, assignments and autonomous work: 30%
Final exam grade: 40%
The exam will assess all the communicative elements of the language with a maximum of 10 points possible:
Written expression and interaction(2 points)
Comprehension (2 points)
Listening and audiovisual comprehension (2 points)
Oral expression and interaction (2 points)
Grammar and vocabulary (2 points)
In order to pass the course, the student must receive a grade of 5 in each of the three parts: participation and progress, homework, and exam.

CLUBS AND TANDEMS CATALOGUE
Workshops and clubs
Reading club
The Spanish business world
Conversation Club
Spanish cinema
Tandems
Spanish-French-speaking exchange
Spanish-German-speaking exchange
Clubs and workshop
Conversation club
Academic English
Grammar and vocabulary club
Tandems
English-French-speaking exchange
English-German-speaking exchange