Yearlong intensive Spanish course (600h): Language, culture and civilization
Yearlong intensive Spanish course (600h): Language, culture and civilization
CONTACT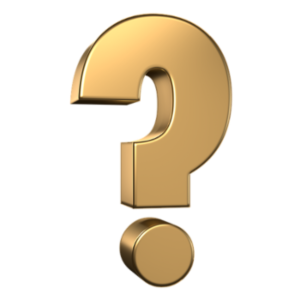 Ask any question or incident.
If you have a uc3m email account, use it to identify yourself.
Designed for students of 18 years old and over who wish to study at university level in a country where Spanish is the official language.
To provide the student with the communicative competencies in the Spanish language necessary to resolve everyday situations.
To complement communicative practice with social and cultural aspects like art, cinema, history, literature, lifestyles or cuisine, according to his/her level of Spanish.
To immerse the student in a university environment, providing him or her with the resources the university has to offer while learning Spanish as a foreign language.
Duration: 100-hour modules up to a maximum of 600 hours
Class hours: 20 hours a week
Modality: Face-to-face
Location: Getafe (Madrid) campus
ECTS: up to a maximum of 60
Course timetable. Academic course 2023/2024
Start date: 04 October 2023

End date: 10 June 2024

Timetable: Monday to Friday, 10:00 - 14:30
The end date can vary according to the official holidays dates approved by the competent authorities.
Use of the Language
Communicative Functions: Oral comprehension and expression
Communicative Functions: Written comprehension and expression
Society and Culture
Spanish for Specific Purposes: Academic, business, mass media
Preparation for official exam
All levels and sub-levels from A1 to C1 are offered, provided there is a sufficient number of students enrolled in the level.
Interested students must first take an online placement test for that purpose.
Course fee for six 100-hour modules 3.960 €.
What does the course fee include?:
Course lessons
Cultural activities
Teaching material
Student's card
Participation in up to 20 workshops at the Language Rooms prior registration
Final course diploma
Official SIELE exam at the end of the course
For individual modules, please consult price and conditions.

Application deadline for 2023/2024 course: 05 June 2023.

Fill in the Application Form.
After receiving the application form, the UC3M Language Centre will send an online placement test to each candidate in order to assess their knowledge of the Spanish language (unless you have never studied Spanish before).
After the application deadline expires, candidates will receive confirmation of their pre-admission to the course.
Candidate's pre-admission is subject to the placement test result.
Those students who receive confirmation of their pre-admission to the course will need to formally book their place by making a payment of 400€ within the established deadlines.
The booking process is finalised by sending proof of payment to the Language Centre (copy of the bank transfer or receipt) by email.
After the deadline for the payment expires, the UC3M Language Centre will send the admission letter (required to obtain the visa).
It is necessary to make the payment of 400€ to book a place in the course.
Enrolment fees must be paid within the established deadlines.
Payment methods:
Payment in two instalments. This option is only available for enrollment in 5 or 6 modules.
One-off payment. It includes a discount of 200€ for enrollment in 6 modules.