Student Card
As a proof of your student status with the Carlos III University, you will need your Student Card (TUI).
There is just one type of TUI, the virtual one (you will be able to obtain it through the UC3M App). This card is free of charge.
Services provided by the TUI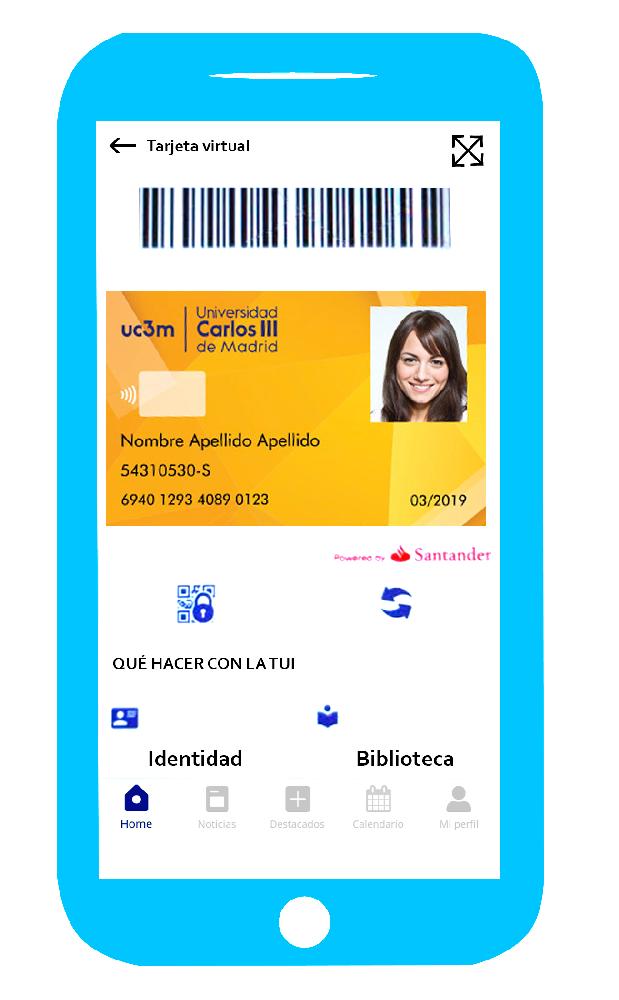 The Virtual University Student Card (University Smart Card - TUI) provides access to:
Off campus, the University Student Card entitles you to ticket discounts at museums, cinemas and other cultural events and activities.
How to get your virtual TUI
To get your virtual TUI please follow next steps:
1. Activate your UC3M email account
2. Upload your photograph
3. Download the mobile app App Uc3m.
Find the detailed process as well as the links for the downloads on this website.