App UC3M-TUI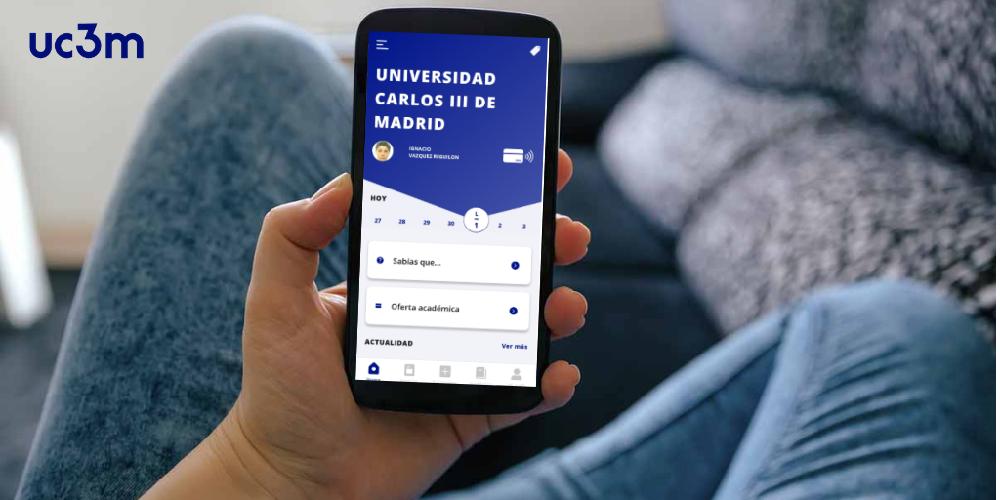 The "UC3M" app is a free smartphone application designed to help the members of Universidad Carlos III de Madrid locate the most sought-after services, whether personalized or shared, available to them.
In order to identify yourself as a UC3M member, enter your university ID (corporate account UC3M).
In "Username" you enter the login email and in "Password" the same password you have in the email.
Then just follow these simple steps:
1. Download and install the "UC3M" App from the GOOGLE Play Store or from the APPLE App Store.
2. Identify yourself with the corporate account UC3M password to access all of the services.
You will have easy, convenient and secure access to a variety of personalized services just by using your smartphone. In addition, you will be able to find information to make all of your academic and administrative tasks at the University easier and faster, besides, you can be notified of incidents and notifications in real time.
Using your mobile phone, through a secure access, you get access to your VIRTUAL CARD (which you will be able to use even if you don't have your physical card).
The "UC3M" app is your virtual card, the best addition to your smart card. Together they offer you the most efficient, economical and versatile way to access personalized and up-to-date university information. Right there in your pocket.
Download the APP
App for ios App for Android