The university has purchased Wacom Cintiq 16 Pen Displays to be used as virtual whiteboards connected to a computer (via HDMI and USB-A ports) in order to support online teaching. They are used with a pen and are particularly useful for courses where teachers need to do some handwriting (e.g. formulas or diagrams).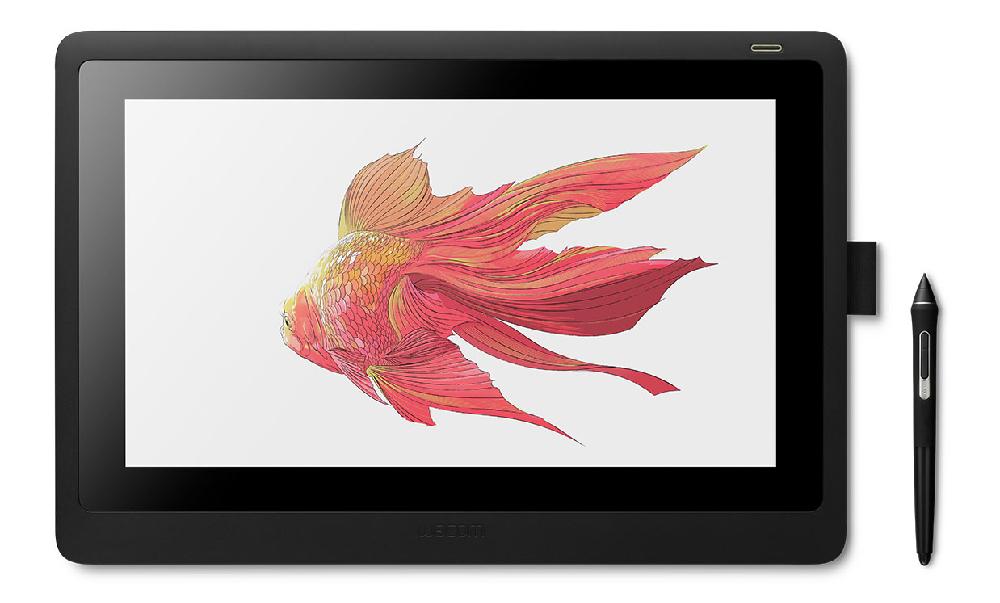 Wacom Cintiq is a creative Pen Display with a feature set optimized to help you with online teaching.
Screen size: 15.6 inches
Resolution: 1920 x 1080 (Full HD)
Color range: 72% NTSC (CIE1931) typical
Pen technology: Wacom Pro Pen 2 with Wacom's electromagnetic resonance method
Pencil pressure levels: 8192
How to install your Wacom
Place your Wacom Cintiq 16 on a flat surface.
Plug in the power cord's connector to the AC Adapter, then connect the power chord to a wall socket.
Connect the Power Adapter's round connector to the round power port on the DTK-1660 3-in-1 cable.
Open the cable cover on the rear of your Wacom Cintiq.
Connect the DTK-1660 3-in-1 cable to the port in the rear compartment.
Locate the other end of the 3-in-1 cable, HDMI and a USB-A connector.
Connect the USB-A portion of the cable to your computer. Avoid using USB hubs, keyboard/monitor ports or docking stations, as they can cause inconsistent behaviors.
Connect the HDMI portion of the cable to your computer's HDMI port.
Power on the Wacom Cintiq by pressing the power button.