La UC3M participa en la Generation Study Abroad estadounidense
La UC3M participa en la Generation Study Abroad estadounidense
LA UC3M PARTICIPA EN LA "GENERATION STUDY ABROAD" ESTADOUNIDENSE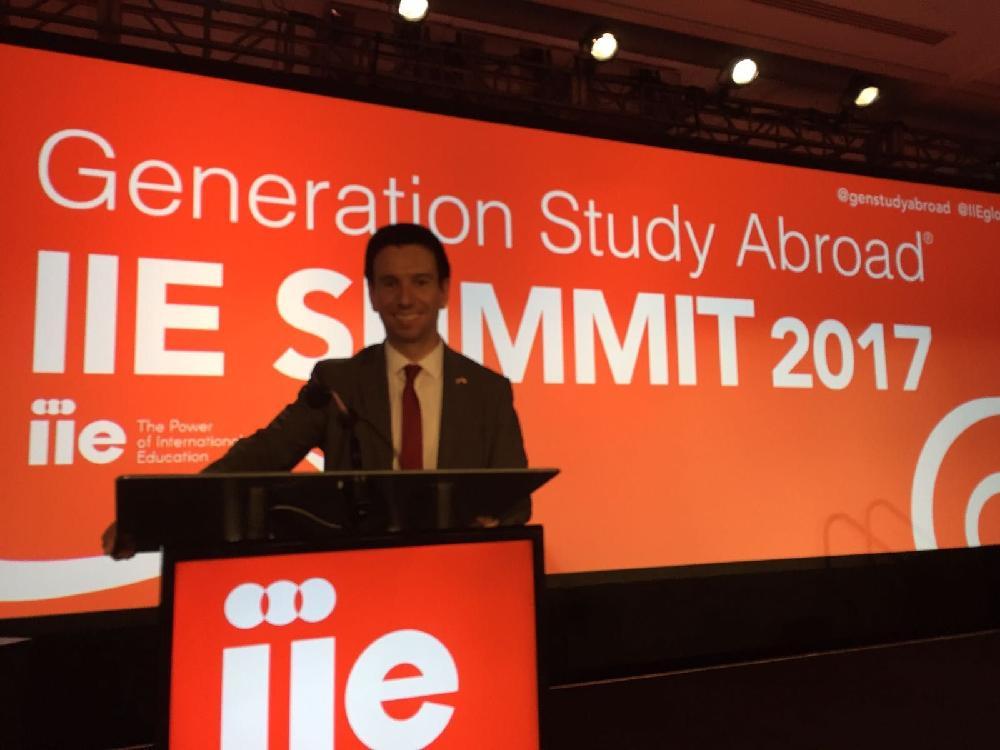 La Universidad Carlos III de Madrid participó, por segundo año consecutivo, en la conferencia anual de la Generation Study Abroad.
02/11/2017
La iniciativa fue puesta en marcha por el Gobierno de Estados Unidos en 2015, con el objetivo de lograr duplicar el número de estudiantes norteamericanos que realizan una estancia internacional durante sus estudios universitarios.
La Universidad se sumó a esta iniciativa en 2016, ya que permite aumentar la visibilidad y colaboración con las instituciones de Estados Unidos, principal destino de nuestros alumnos cuando realizan una movilidad internacional.
DE UC3M ASISTIERON
Matilde Sánchez, Vicerrectora de Relaciones Internacionales y Cooperación.
David Gil, responsable de Movilidad No Europea.
Durante la conferencia presentaron la ponencia "IterSTEMllar: Study abroad won't be the end of us".