Becas de formación en el Observatorio Estatal de Violencia sobre la Mujer
Becas de formación en el Observatorio Estatal de Violencia sobre la Mujer
Application data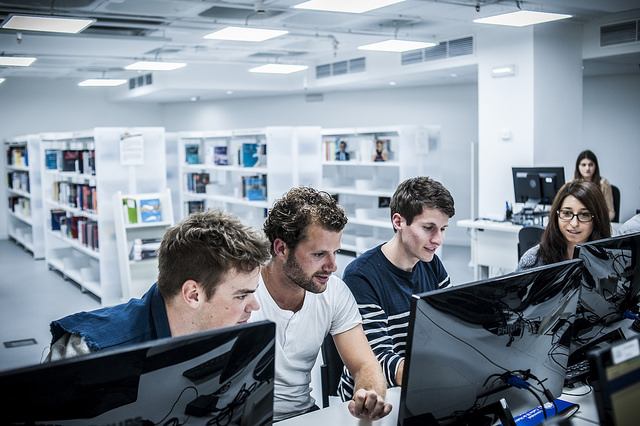 Recipients

Master's students. Last-year students and graduates

Convening Entity

Public or Private Entities. Delegación del Gobierno para la Violencia de Género

Type of financial assistance

Financial aid/scholarship or grant

Purpose

Training/Internship

Current status

Award decision made

Application deadline

Hasta el 29/04/2016
Contribuir a la formación en materias dirigidas a favorecer la igualdad de trato y la erradicación de las distintas formas de violencia contra la mujer.
Number of scholarships available
4 becas de formación, para el periodo 2016-2017.
1.000€ brutos mensuales y una única asignación para gastos asociados a la beca por un importe de 600€ brutos anuales.
12 meses a contar desde la fecha de incorporación.
Haber finalizado los estudios conducentes a la obtención del título de licenciado o grado correspondiente exigido para cada una de las becas, en el año 2013 o posterior.
Poseer la nacionalidad española o ser nacional de alguno de los demás estados miembros de la Unión Europea.
Estar en situación de desempleo en el momento de su incorporación al disfrute de la beca.
No haber disfrutado con anterioridad de otras becas de formación en el Observatorio Estatal de Violencia sobre la Mujer y/o en el ámbito de la Secretaría de Estado de Servicios Sociales e Igualdad y de sus Organismos públicos adscritos.
Consultar el resto de requisitos en el texto completo de la convocatoria.
Titulación requerida (Anexo I):
Licenciatura o Grado en Estadística, Sociología, Economía, Derecho, Ciencias Políticas, Antropología Social y Cultural, Periodismo, Comunicación Audiovisual.
Application and forms
El plazo de solicitud finaliza el 29 de abril de 2016.
Complete terms and conditions
Legal warning