The Universidad Carlos III de Madrid is IELTS official examination centre for its ACADEMIC module.
The exam results are available just 13 days after the written exam. For all enquiries on this subject, please check the Results Page of the British Council.
IELTS certificate expires after 2 years
Upcoming exam date at UC3M:
*The British Council will inform candidates individually about date, place and time of the exam.
The oral exam will be held on days following the written exam. This does not affect the date of publication of grades.
Candidates can register directly for the exam at the British Council page.
For registration, follow these steps
Select IELTS Academic
Select Spain y Getafe
Select IELTS on paper
Click on Search for test
For further information contact us examenes_oficiales@fund.uc3m.es
British Council
examenes.madrid@britishcouncil.es
Telf.: (+34) 913 373 577
We'll help you to face the exam!
Intensive course of techniques to face the exam with experts teachers.
Face to face classes about al the four parts of the exam combined with work in a online platform, focusing in real exercise and model exams.
Focused in improve the necessary skills to complete each exercise from the exam succesfully.
Dates and enrolment
Course dates: June 04-12, 2024
Enrolment window: from April 02 to May 24, 2024
Timetable: 10:00 - 13:00 (except on 04/06/2024 when timetable will be 10:00-12:00)
Days: Monday to Friday
Location: Getafe
Course Fee: 190€
Requisite needed
B2 Level on the online test available after sending the enrolment form. If you do not attain this level, Language Center will contact you.
Important information:
The enrolment to the preparation course does not include the registration to the exam, which has to be completed through the online enrolment section.
The Language Centre reserves the right to cancel the course in case of an insufficient number of students.
The course and the candidate's admission will be confirmed by email after the registration deadline expires.
You might also be interested in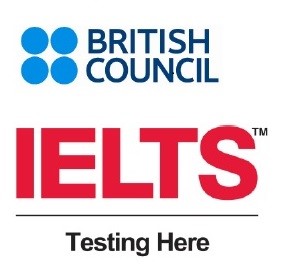 Upcoming exam date
June 13, 2024
September 28, 2024