REUNIÓN PLENARIA DE YUFE EN NICOSIA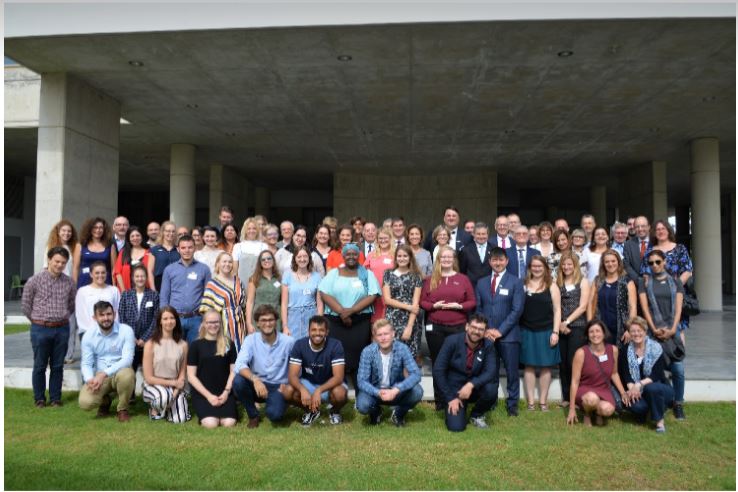 Las ocho universidades socias de la alianza Young Universities for the Future of Europe, así como sus seis socios colaboradores, se reunieron los días 10 y 11 de octubre en el campus de la Universidad de Chipre, en Nicosia.
21/10/2019
Se trata de la segunda reunión de la alianza desde que la Comisión Europea seleccionara la propuesta de YUFE en el marco de la Iniciativa Universidades Europeas para crear la primera Universidad Europea.
De las 17 propuestas seleccionadas entre las 54 presentadas, YUFE destacó por recibir la calificación más alta.
Los miembros de la alianza se reunieron para diseñar el plan de acción a seguir en los próximos meses para poder convertir su propuesta en una realidad, trabajando conjuntamente Rectores, Vicerrectores, personal académico, no académico y estudiantes.
La presentación de la Alianza YUFE en la Universidad de Chipre contó además con la presencia de la Directora General de Educación, Juventud, Deporte y Cultura de la Comisión Europea, Themis Christophidou, así como con la ex Comisaria de la Comisión Europea de Educación, Cultura, Multilingüismo y Juventud, Androulla Vassiliou, y la Directora de Educación Superior de la República de Chipre Terpsa Constantinidou.