Internationalization at UC3M
Internationalization at UC3M
DATA FROM THE ACADEMIC YEAR 2018/19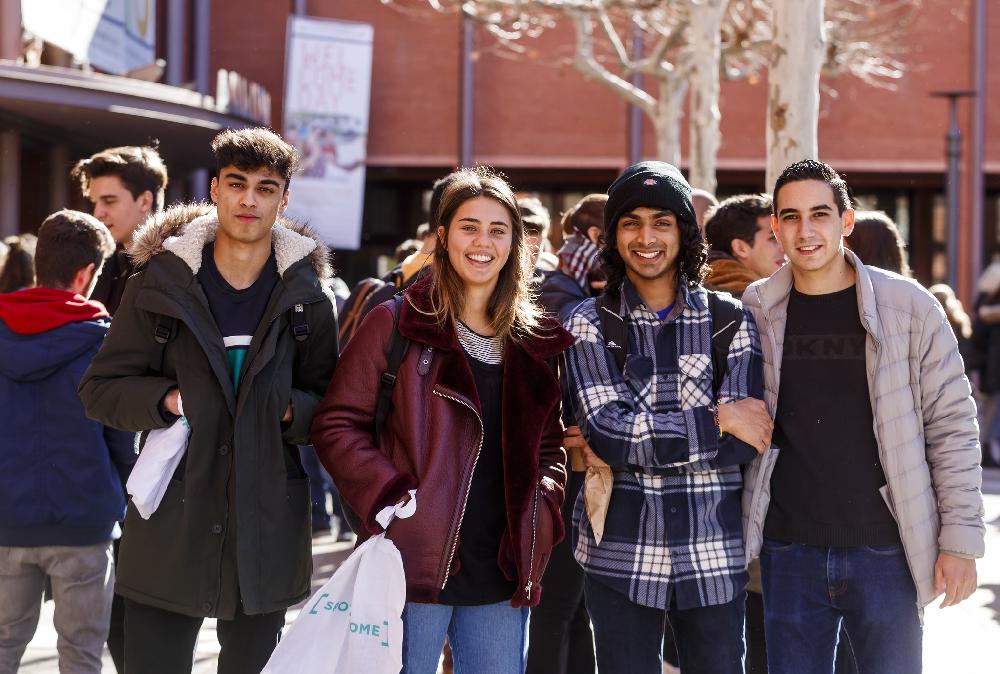 The percentage of international students who carry out their studies at the Universidad Carlos III de Madrid (UC3M) is around 20% of its undergraduate student body, a figure that amounts to 35% in the case of masters and increases to over 40%in the case of PhD students.
3/28/2019
Erasmus+
Almost a thousand international undergraduate students have come to study at the UC3M as part of the Erasmus+ programme in the academic year 2018/19. These 915 students come from 27 countries, such as Italy (177), France (176), Germany (119), United Kingdom (102) or Holland (89). On top of that, 44 students study a postgraduate degree for a semester at the UC3M through the Erasmus+ Masters programme.
The UC3M has formed part of the Erasmus programme practically since it began and has become one of the main universities in Europe in terms of the number of students that take part in it. In fact, it is the top Spanish public university in terms of the percentage of undergraduate students with international mobility who take part in this programme, according to the "The Spanish University in Figures 2016/2017" report.
Non-European Mobility
The UC3M welcomes 910 international undergraduate students from other parts of the world through the Non-European Mobility programme. In this case, they come from 24 countries, mainly from the US (479), Canada (86), Brazil (61), Australia (60), Argentina (37), Mexico (28), South Korea (26) and China (22), among others.
On another note, this year 1,259 foreign students take part (around 15% more than last year) in the "Courses in Hispanic Studies", the "Free Movers" programme and the "Study Abroad Programme". Furthermore, 111 students (one hundred more than its first edition in 2016) participate in the third edition of the "International Foundation Programme" (a one-year preparation course for students who have finished their secondary school studies and want to prepare to study for a degree).
Postgraduate and PhD
Around 1,300 students and professionals from different countries have chosen the UC3M in the academic year 2018/19 to complete their advanced education in the academic-professional and research masters. In fact, 35% of the over 110 postgraduate educational programmes are taught bilingually or in English. Latin-American students represent the largest community, along with a significant number of European students, mainly in the areas of Economics, Business and Engineering.
Around 500 international students are enrolled in the PhD programmes at the UC3M, coming mainly from countries in Latin America, the European Union and China.
The UC3M supports internationalization and maintains a large number of partnerships with the best universities in the world in order to encourage academic mobility, with almost a thousand international mobility agreements with universities from 60 countries. Furthermore, the UC3M is the Spanish university with the highest offer of bilingual degrees and degrees taught in English (31), which represents 72% of its degrees in the academic year 2018/19.