New students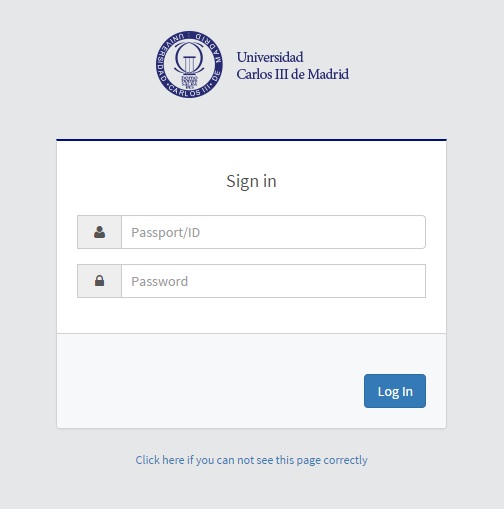 Enter:
Username: DNI/NIE/passport number. The document must be the same provided at the time of admission. Complete with zeros on the left if necessary.
Password: Four-digit code provided by our system upon registration.
Continuing students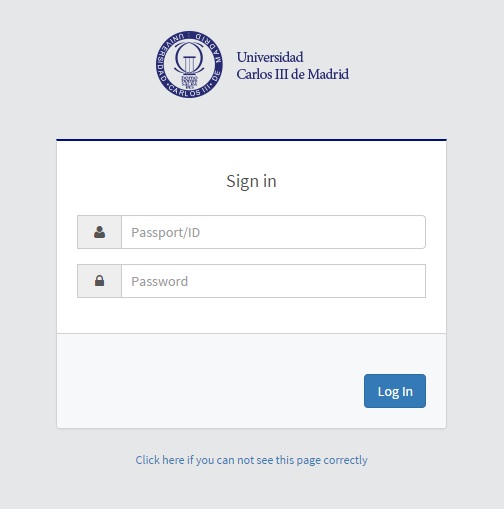 Enter:
Username: The same as in your uc3m e-mail address (for instance, if your e-mail is 1000XXXXX@uc3m.es, then your username is 1000XXXXX).
Password: your uc3m e-mail password.
If you forgot your password, send your username and a scanned copy of your DNI or passport to ayuda@alumnos.uc3m.es . You can retrieve your uc3m username here.