BUDDIES AND STUDENTS MEETING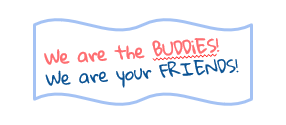 If you signed up for the international tutor program, find your Buddy.
If you study at the Leganés campus, on January 27 at 12.00 p.m. in the arcade next to the Cafeteria.
You have a lot to talk and learn about university life! Always under the commitment to strictly comply with hygiene and safety measures against COVID 19.