👋 Welcome Day September 3, 2021
LAST NEWS:
-Registration Form to receive your Certificate of Arrival (open until 2pm of 3rd of September)
UC3M welcomes international and national exchange students from the Erasmus+ (KA 103, KA 107 and Master), Non-European, International Double Degrees, SICUE and YUFE Mobility Programs.
We have prepared an online event with different interactive virtual rooms where you will find relevant information for your studies in UC3M:
Virtual InfoPoint of the International Relations and Cooperation Service.
Activities and services offered by the university.
Activities organized by the international student associations at UC3M.
Meet fellow students that participate in the Buddy Program.
Collaborating Accommodation Companies.
REGISTER FOR THE EVENT AND ACCESS THE VIRTUAL ROOMS
It is essential that you fill out the previous event access form that will be used to issue your Certificate of Stay.
The form will only be enabled from September 3 at 7:00 a.m. to 2:00 p.m.
We will broadcast the Welcome session on YouTube at 10.00 h.
To access the other sessions, click on the link 👉 indicated in each of the rooms. If you need, see the Blackboard Student Use Guide and the Video: Collaborate Ultra in 5 minutes (English).
👏 Start at 10:00 h. in THE WELCOME ROOM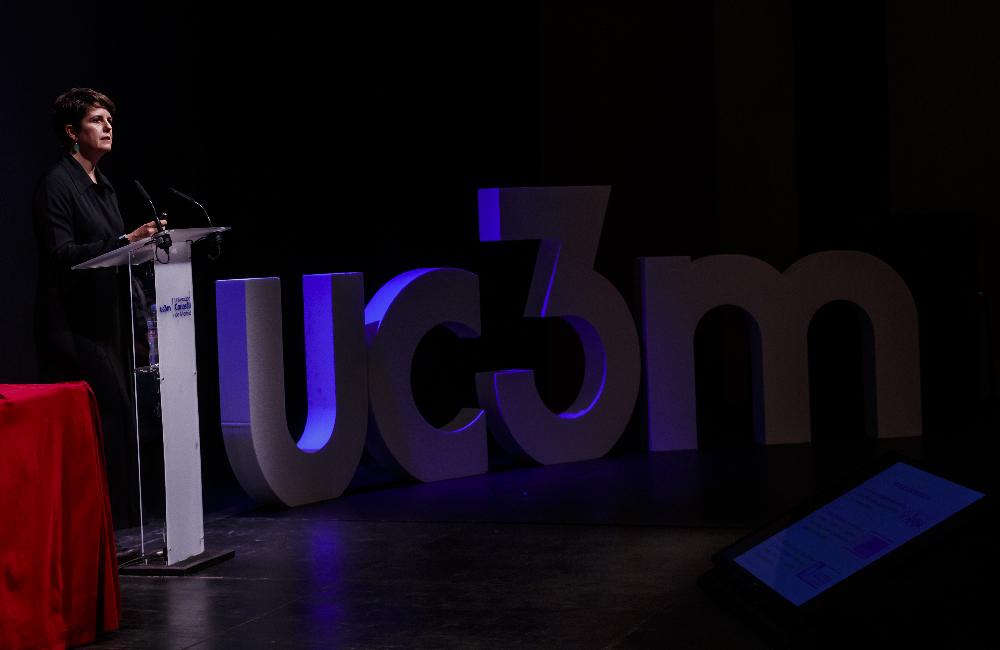 This is a must-see event, you can't miss it (link to the session).
10:00 h. Welcome from the Vice-Chancellor of Internationalization and European University, Matilde Pilar Sánchez Fernández.
10:15 h. Welcome from the Director of the International Relations and Cooperation Service, Silvia Gallart.
10:30 h. Presentation of BEST Madrid Carlos III (Board of European Students of Technology).
10:45 h. Introducing ESN (Erasmus Student Network).
At the end of the session, you can move freely through the virtual simultaneous-schedule rooms to find the information that interests you most.
INTERACTIVE ROOMS SCHEDULE
| | | | |
| --- | --- | --- | --- |
| 10.00 h. | 👏 WELCOME ROOM | | |
| 11.00 - 12.00 h. | 💃 INFOPOINT OF THE INTERNATIONAL OFFICES | 🌟 ESN-UC3M 🚀 BEST ROOM | 🏠 ACCOMMODATION ROOMS |
| 12.00 - 12.30 h. | 🗣️ LANGUAGE CENTER ROOM | 🎭 HALL OF ARTS ROOM | 📚 LIBRARY ROOM |
| 12.30 - 13.00 h. | 🙆 STUDENT SUPPORT ROOM | 🏊 SPORTS, ACTIVITIES AND PARTICIPATION (DAPER) ROOM | 🍀 SUSTAINABLE UNIVERSITY LIVING ROOM |
💃 💃 Enter the UC3M INTERNATIONAL OFFICEs INFOPOINT
Questions about subject enrollment? Do you need general or specific information about your study program? Enter and share your questions and concerns in these two rooms:
GETAFE INTERNATIONAL OFFICE for Students at the Faculties of Social Sciences and Law or the Faculty of Humanities, Journalism and Audiovisual Communication.
INTERNATIONAL Office of EPS-LEGANÉS for students at the Engineering School.