BUDDY PROGRAM
The Buddy Program of the International School offers international students the possibility to have the support of a UC3M student for their academic and social integration on campus, in Madrid and in Spain.
Throughout their stay, students will be mentored and guided by their assigned "buddy".
(Only for students of the International School programs: Free Mover Program and Study Abroad).
What is a Buddy?
It is a "veteran" UC3M student of 2nd, 3rd or 4th year, with experience in international mobility programs.
He/she will help you with matters such as:
Getting to know UC3M facilities.
Using public transportation.
Housing options.
Advice on places of interest in Madrid (libraries, shopping centers, cinemas, theaters, restaurants, etc.).
Practical advice: how to get to know how our public health system works.
and much more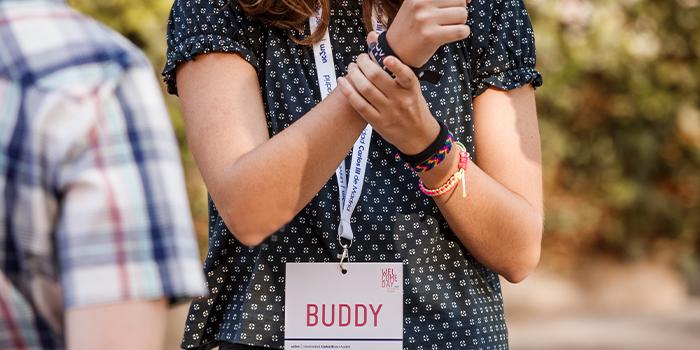 Request your Buddy
You will need your student number and the password of your choice to access the online form (it is important that you remember this password).
To log in to your email, you will need your student number followed by @alumnos.uc3m.es (e.g. 100123456@alumnos.uc3m.es). The account is associated with gmail.
And now, you can apply for your buddy (from November 7th to December 17th).
username: student number
password: your chosen password