Welcome Days
Main Information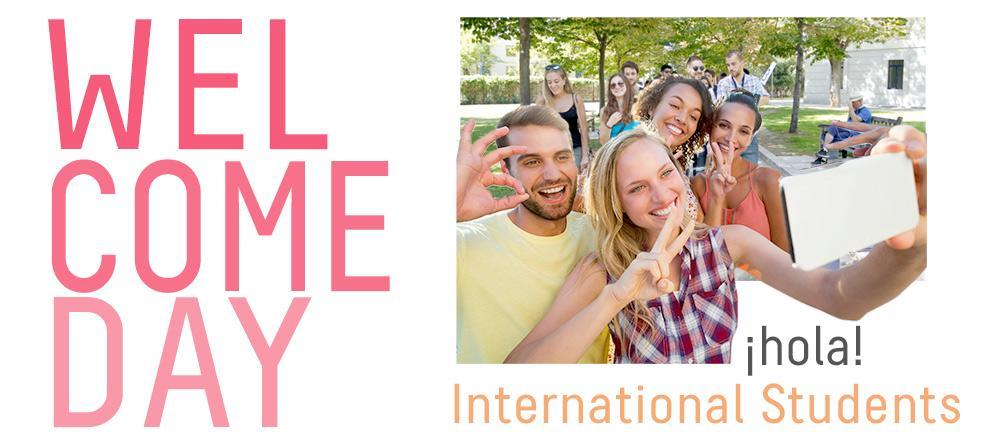 To prepare new international exchange students for their studies at Carlos III University, Madrid, the International Relations and Cooperation Office, in cooperation with ESN (Erasmus Student Network) and BEST (Board European of Student Technology) organize special Welcome Days before the beginning of each semester.
Welcome Days - Fall Semester 2021/2022
The Welcome Days in the Fall Semester 2021/2022 will take place in September.
This year due to the new situation of COVID 19 that we are facing, the Welcome Event will be virtual and it will be celebrate 3rd September 2021.
Find the full institutional and social program as well as the schedules to participate in the virtual rooms in this link.
Furthermore, you will be able to join to multiple activities that the association ESN has schedule from the 11th to the 27 th of September. Don't miss it!
Welcome Days - Second Semester 2021/2022
The scheduled date for the virtual Welcome Event is not confirmed yet but it ill take place in January 2022. Check out the program! We have prepared a very complete page with information about virtual rooms, activities, technical resources etc. Find all the information here.
During January and February, ESN (Erasmus Student Network) organizes a wide range of welcome activities, such as trips, guided visits, parties, sports activities, etc. We will give you more information later.