Welcome Days
Main Information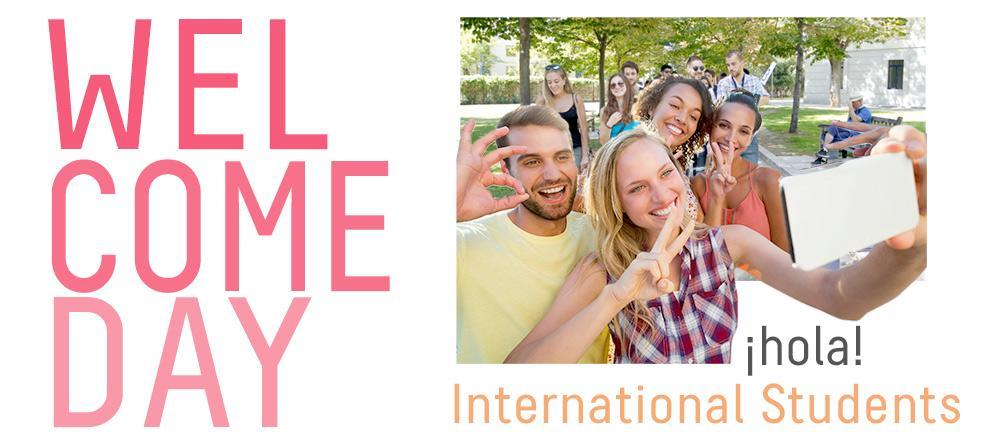 To prepare new international exchange students for their studies at Carlos III University, Madrid, the International Relations and Cooperation Office, in cooperation with ESN (Erasmus Student Network) organizes special Welcome Days before the beginning of each semester.
The Welcome Days will be an opportunity you to settle in university life and to meet other international and Spanish students.
If you are not going to attend the Welcome Day, please come to the International Office to pick up your certificate of arrival as soon as you arrive at our university. Erasmus students will have to send it to their home universities in order to receive their Erasmus grant.
Welcome Days - Fall Semester 2019/2020
The Welcome Days in the Fall Semester 2019/2020 will take place in August/September.
The Opening Welcome Day will be held on Monday 2 September 2019 at Leganes Campus.
Please note that attending this Opening Welcome Day is compulsory. If you are not going to be able to attend it, please send us an email at:
During September, ESN (Erasmus Student Network) organizes a wide range of welcome activities, such as trips, guided visits, parties, sports activities, etc.
Welcome Days - Second Semester 2019/2020
The Welcome Days in the Spring Semester 2019/2020 will take place on January 24, 2020 at 9.30 a.m..at Leganes Campus (Auditorio)
During January and February, ESN (Erasmus Student Network) organizes a wide range of welcome activities, such as trips, guided visits, parties, sports activities, etc