How to obtain your TUI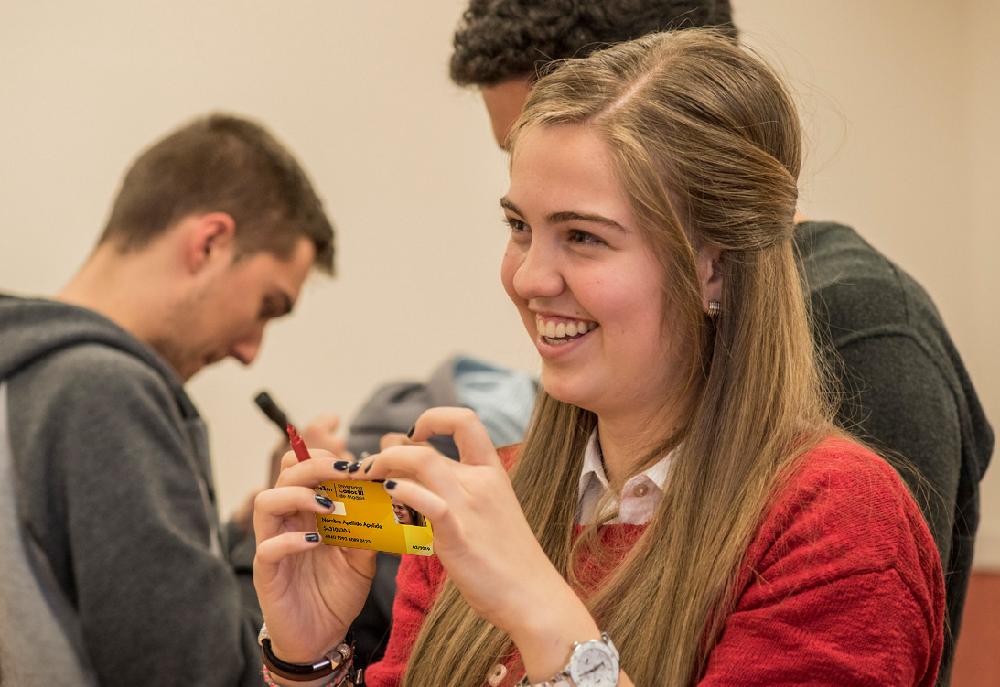 We have two types of Smart University Cards (TUI), a physical card in plastic and a virtual card through the UC3M application in the mobile. All members of the UC3M have their virtual card in the UC3M app. Click here if you want to get information on how to download the application.
If you need to have physical card, click here if you need a plastic card.
University cards are issued immediately on the Getafe and Leganes campuses.
On the Colmenarejo and Puerta de Toledo campuses university cards are issued immediately only if you are inside of campaigns periods.
During the incorporation of new students, instant issue campaigns will be carried out. These campaigns will be for limited periods, advertised beforehand, and take place on all the UC3M campuses.

The rest of periods, applications for university cards will involve different procedures according to campus:

Getafe and Leganés campuses: University cards are issued immediately at the respective on-campus branches of Banco Santander.
GETAFE branch:
C/ Madrid, 126, Building 15 (López Aranguren), Ground Floor (Central Area)

LEGANÉS branch:
Betancourt Building (next to the Printing/Photocopying Service and the Travel Agency)

Colmenarejo and Madrid-Puerta de Toledo campuses. Applications can be made filling in the next form:
https://aplicaciones.uc3m.es/formulario/SolicitudTUI_ingles?lang=en