UC3M presents Pinocchio, a children's opera from the Zarzuela Theater of Madrid
3/8/16
On Saturday, March 12, the Universidad Carlos III de Madrid (UC3M) Auditorium on the Leganés campus will feature Pinocchio, Pierangelo Valtinoni's opera, as part of the Zarzuela Theater's educational program.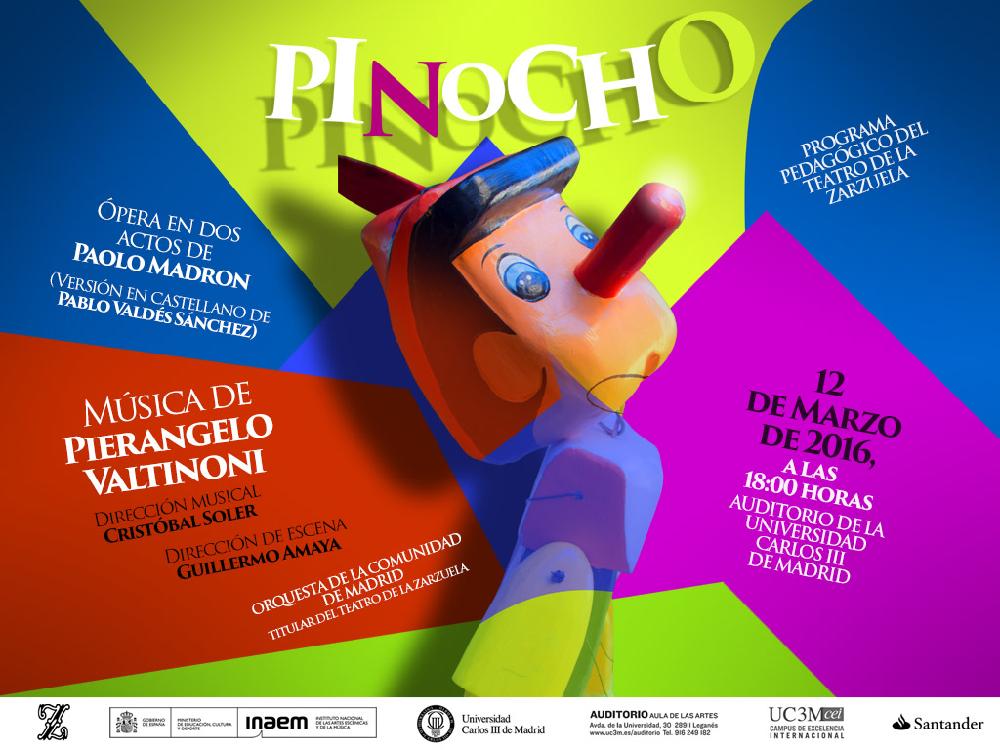 This work, composed in 2001, is one of the most representative contemporary operas in Europe, performed on such important stages as Komische Oper in Berlín, Staatsoper in Hamburgo, Teatro Regio in Turín and Teatro Circo in Braga.
With Paolo Madron's text, the opera´s Spanish version was written by Pablo Valdés. The cast is headed by: Ruth González in the role of Pinocchio; Gerardo Bullón as Geppetto; and Miren Urbieta-Vega as the Fairy. Also taking part are: students from the Real Conservatorio Profesional de Danza Mariemma ("Mariemma" Professional Royal Conservatory of Dance); the Anya Amara Voces Blancas Chorus; and the Madrid Autonomous Community Orchestra.
The staging is by Gullermo Amany, who explained that his theater proposal strives to obtain the experience of Pinocchio's incredible journey, "I want to show Pinocchio though Geppetto's eyes and through his mind, so that everyone in some way can experience the strong connection between the father-creator and the son-creature. In this way, I want us to experience with him all his physical as well as psychic transformations, so that through this identification process, it is actually us who in some way experience such a journey."
In addition to the show on Saturday, March 12, educational functions will be held on March 9, 10, and 11, especially targeting primary and secondary schools.
UC3M annually programs dozens of concerts and shows in its Auditorium, which has a seating capacity of more than a 1,000. Its objective is to promote culture and art in the University community and society at large. The complete schedule can be seen at the following site: http://uc3m.es/auditorio
Further information and ticket sales: