The UC3M Business Forum R&D Committee meets to discuss AI development
11/15/23
The Universidad Carlos III de Madrid (UC3M) is holding the 10th meeting of the UC3M Business Forum R&D Committee, which has been promoted by its Social Council since its creation in 2012. In this session, the main topic was Artificial Intelligence (AI).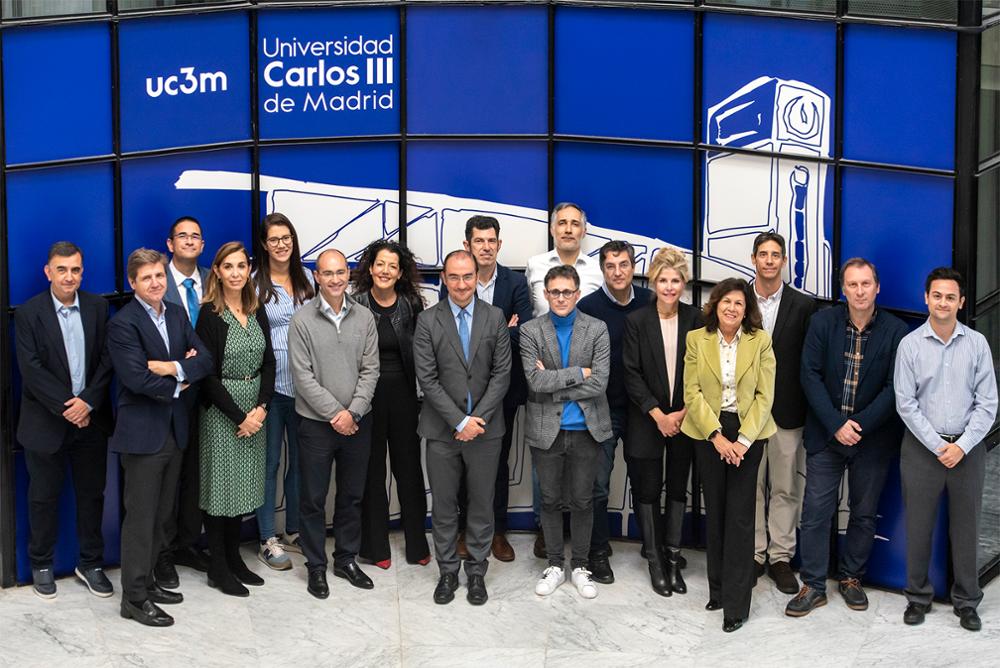 The session began with a speech by UC3M Rector, Ángel Arias, who referred to the Community of Madrid's Artificial Intelligence Cluster, of which the University is a member. Representatives of the companies in the forum also took part, highlighting their interests.
After that, the UC3M Vice-Rector for Research and Transfer, Luis Enrique García Muñoz, spoke about the research activity being carried out at the University in the area of AI. In addition, the director of the Master's degree in Applied Artificial Intelligence, Jesús García Herrero, explained the teaching being carried out in this field. The meeting ended with a debate and the conclusions of the event.
The event was attended by research and innovation representatives from the companies that make up the UC3M Business Forum: Acciona, Airbus Group, Ericsson, Santander Group, Iberdrola, Indra, Microsoft, PWC, Repsol, Sener Aerospace, Siemens and Telefónica.