UC3M presents its activities programme for Madrid Science and Innovation Week
From the 6th to the 19th of November 2023
11/2/23
The Universidad Carlos III de Madrid (UC3M) is participating in Madrid Science and Innovation Week 2023 with more than 35 outreach activities which will provide information on the institution's R+D+i through talks, courses and workshops, demonstrations, exhibitions, round tables, guided tours, etc. These activities, which are free but require a reservation through the website, will take place from Monday to Friday every day between the 6th and 19th of November on all of the University's campuses and in other areas in the Community of Madrid, with which it is collaborating.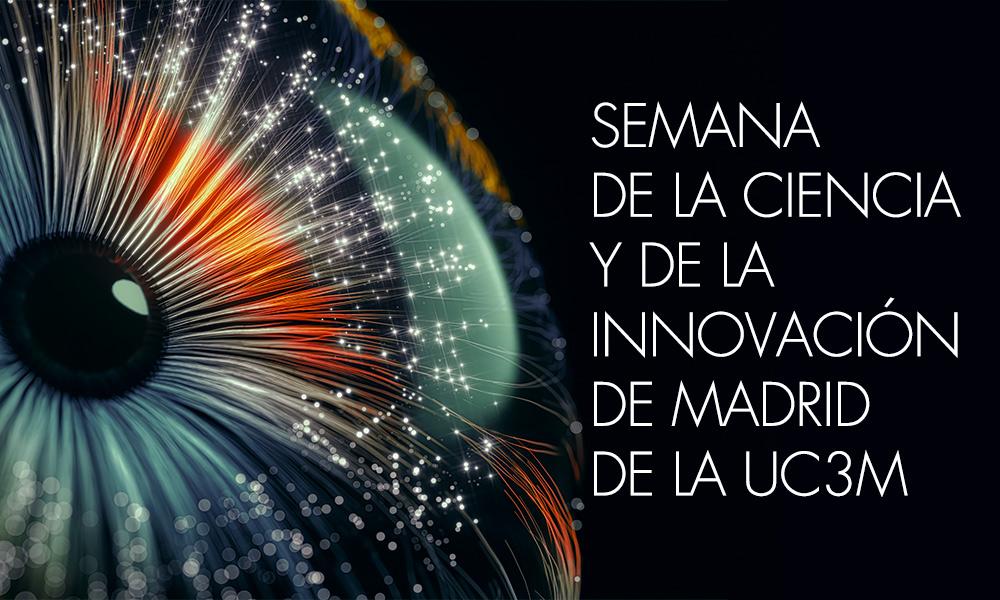 This year, UC3M is offering a wide range of informative courses and workshops on topics as diverse as the science of paper planes, creativity with technology and everyday materials, quieter wing design, entrepreneurship for the Green Pact, experimentation with a self-driving car, hacking your body with wearable sensory technology, finance for all, the future in today's operating rooms, innovation in aerospace modelling, the magic of controlling air or water, plasma engines, new technologies for prevention and treatment in the area of physical and mental health, cosmic rays, virtual reality and the metaverse, wearable technology and human values in the mixed reality of the future.
Several talks and round tables focus on issues such as: science and technology in the face of disinformation on social media; the humanisation of Artificial Intelligence (AI); the AI revolution and what makes us human; Sorolla and Winthuysen, art and science in two painters [and] landscapers in the Spain of Ramón y Cajal; and the voyage of Jorge Juan, the Spanish sailor who measured the shape of the Earth. In addition, several activities will take place virtually, such as an online meeting between research staff on fake news and democracy; and a webinar on visual narratives for improving visual literacy.
Activities for secondary schools
Some activities are specifically aimed at those in the 3rd and 4th years of secondary school, A Levels and vocational training. Reservations can be made through this website. There will be several workshops on topics such as the creation of an insect hotel to promote biodiversity, magnetic induction for heating, the technological challenges facing photonics researchers in Spain and 3D modelling and animation technologies. In addition, there will also be a guided tour of the Colmenarejo Campus to the "Water Sphere" exhibition.
UC3M has also organised two other exhibitions. Firstly, an exhibition on clean power generation using giant comets and other airborne systems, which will take place on Tuesday 7th November in the hall of the Rey Pastor Library on the Leganés Campus. Secondly, an exhibition entitled "STEM Women who changed the world, and are changing it at Leganés Tecnológico Park", which can be seen on Friday 17th November in the hall of the UC3M Science Park.
There will also be other guided tours of different scientific environments, such as: three Robotics Lab laboratories where research is carried out on social robotics, exoskeletons, humanoids and industrial robots; and a dramatised tour of different bioengineering laboratories at the University.
The University is also organising several demonstrations. On the one hand, an activity co-organised with the UNED, to learn about and experience dangerous situations in a self-driving car. On the other hand, another activity, co-organised with the Arganda City Council, which shows what the eye does not see: what makes it possible to watch videos on a phone?
More information: UC3M Science and Innovation Week 2023 Website