UC3M hosts T3chFest 2023
2nd and 3rd of March at the Leganés campus
2/27/23
The T3chFest 2023 Computer Science and New Technologies Fair will take place on Thursday the 2nd and Friday the 3rd of March at the Universidad Carlos III de Madrid (UC3M)'s Leganés Campus. Organised by UC3M students and alumni with support from the University, more than seventy presentations are planned which will address topics such as accessibility, the digital divide, cybersecurity, cryptocurrencies, digital misinformation, the metaverse and the programming or use of Artificial Intelligence in multiple fields.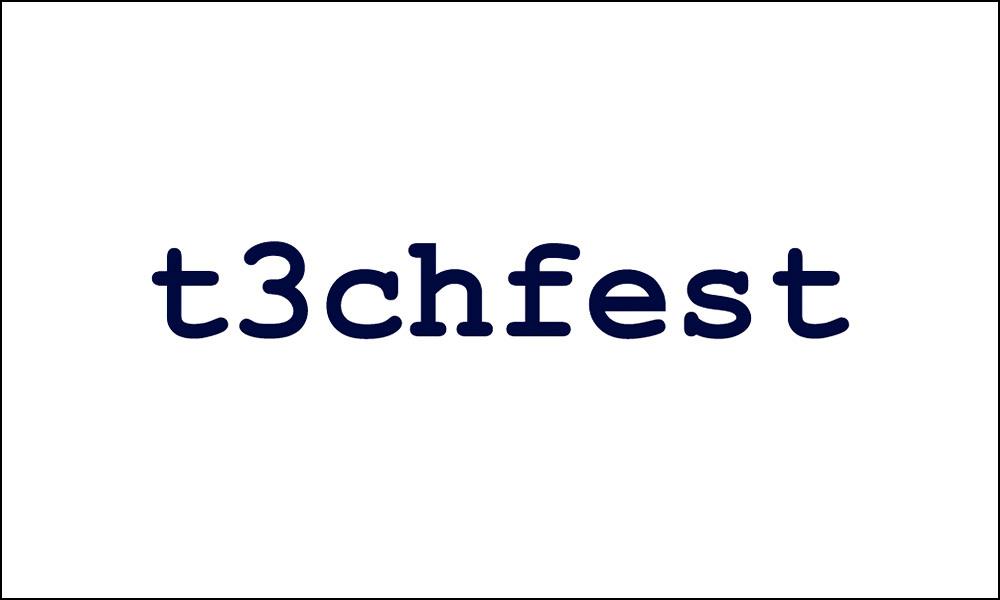 T3chFest is a non-profit event aimed at both students (who have free entry) and professionals in the sector. Its aim is to promote interest in technology and publicise the development and application of the latest trends in the sector. "We are once again organising T3chFest in a face-to-face format after a three-year break due to the pandemic and we are expecting about 2000 attendees, although it will also be openly broadcast online", explain the organisers.
The opening talk, which will take place on Thursday the 2nd of March at 9:00, will be given by the president of the Spanish Association of Video Game and Entertainment Software Production and Development Companies (DEV, in its Spanish acronym), Valeria Castro, co-founder of one of Spain's biggest indie video game studios. Subsequently, as a commitment to the fusion of art and technology, in the UC3M Auditorium you will be able to see an extract from the Forms String Quartet work, a concert for a string quartet, electronics and digital imaging created by the audiovisual research studio Playmodes.
The talks programme includes more than a dozen speakers from UC3M who will talk about their research on topics such as: vocal biomarkers for disease detection; metaverse law; body transformation experiences with smart clothing (wearables); the operation of turnstiles, cards and recharge points in the Madrid Metro; intelligent materials for biological cell control; or the use of generic user data on social networks such as Facebook or LinkedIn.
There will be an exhibitors' area at the fair, where attendees can find 25 stands, sponsored by firms such as Accenture, Airbus, Banco Santander, Idealista, Ikea or Zara, among others. In addition to showcasing the new technologies they use, the companies will take advantage of the event to recruit talent and evaluate the CVs of those interested in working or doing internships with them.
On Tuesday the 28th of February, T3chFest Ed Day will also be held, a day aimed at students in their final years of secondary education or studying technology-based A-Levels, so that they can discover more about the impact that technology and engineering have on our daily lives and on society. This insight into technology will be carried out through talks and practical workshops on scientific-technological outreach taught by UC3M research staff.
More information: T3chFest website