UC3M presents its activities programme for Madrid Science and Innovation Week
From the 7th to 18th of November 2022
11/4/22
The Universidad Carlos III de Madrid (UC3M) is participating in Madrid Science and Innovation Week 2022 with 40 free outreach activities which will provide information on the institution's R+D+i through talks, courses and workshops, demonstrations, exhibitions, round tables, guided tours, etc. These activities will take place on all of the University's campuses and in other areas in the Community of Madrid, with which it is collaborating.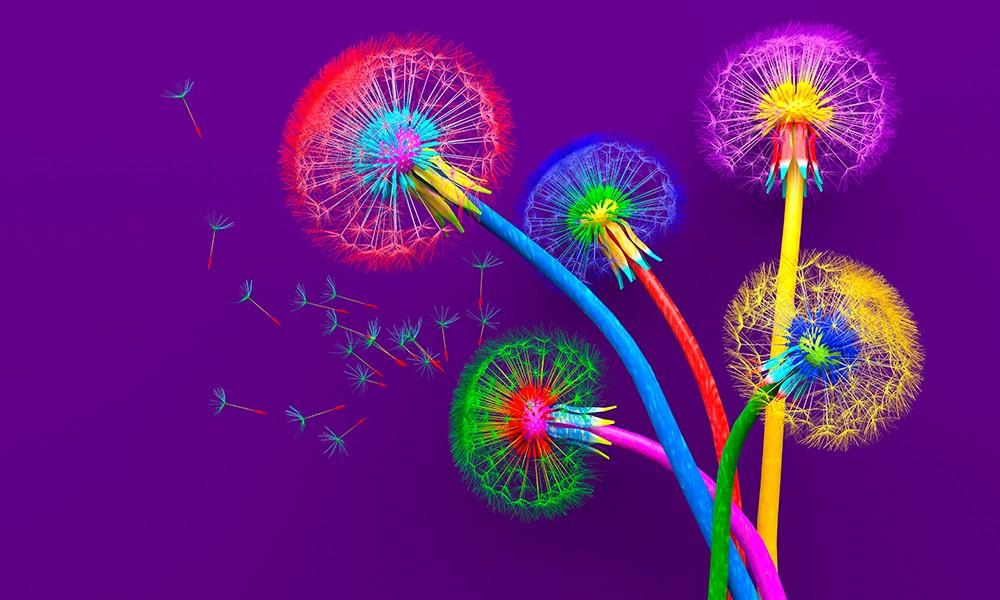 This year, UC3M is offering a wide range of informative courses and workshops on topics as diverse as immersive and multisensory data, artificial intelligence programming, plasma rockets, learning to fly with paper planes, technology that interacts with the body, high-speed cameras, aircraft construction, intervention in the territory from the perspective of social and gender equality and the operation of a turbojet.
Several talks and round tables focus on current issues such as 3D bioprinting and the future of organ transplants; the ethical challenges of artificial intelligence; climate migration and the COP27 debate; climate change communication activism; readings against sexual violence; ethics for machines; the future of artificial intelligence and robotics; the relationship between competition, mental health and institutional support in sport and research; the origin, impact and solutions for space debris; and alternatives from a care perspective for a paradigm shift in social justice and sustainability facing the climate, pandemic, energy and humanitarian crises.
UC3M has also organised two exhibitions. Firstly, an exhibition entitled "Mujeres que cambiaron el mundo, y lo están cambiando (Women who changed the world, and are changing it)" in Leganés Tecnológico, which can be seen from the 7th to the 18th of November in the exhibition hall of the Julián Besteiro Cultural Centre in Leganés. Secondly, an exhibition on power generation using giant comets and drones which will take place on Thursday 10th of November in the hall of the Rey Pastor Library on the Leganés Campus and which can be attended by both secondary schools (in the morning) and the general public (in the afternoon).
Activities for secondary schools
Some activities are specifically aimed at those in the 3rd and 4th years of secondary school, A Levels and vocational training. Reservations can be made through this website. There will be several workshops on topics such as energy storage for an efficient energy transition, photonics research, neural networks that classify images, the phenomenon of fluidisation, the spatial sound of future music, concentrated solar thermal energy, "matemágicas (matemagics)" with letters and numbers, 3D imaging technologies and how an antenna is manufactured and measured. In addition, secondary schools will also be able to take several guided tours, such as a tour of UC3M's Colmenarejo Campus to discover its biodiversity through different activities or a tour of the University's machine and thermal engine laboratories.
There will also be other guided tours of different scientific environments, such as: three Robotics Lab laboratories where research is carried out on social robotics, exoskeletons, humanoids and industrial robots; a visit to the National Archaeological Museum where the influence of Pompeii and Herculaneum will be shown through some collections which aren't on display to the public; a visit to the Open Digital Archaeology Laboratory (LADA-UC3M), focused on the analysis and digital processing of information related to the archaeological heritage of the Community of Madrid; and a dramatised tour of different bioengineering laboratories at the University.
The University is also organising several demonstrations to show the public how different technologies work, such as the use of Artificial Intelligence to mitigate interference in a robotic arm; the Light-Fidelity (LiFi) concept, which combines wireless communication and LED technology; conducting experiments on the physical principles behind the movement of satellites in space; and a final demonstration on plasma discharge in multiple devices to observe the basic principles of electric propulsion with a device capable of flying thanks to air ionisation.
UC3M is participating in this scientific outreach and public participation event organised by the Community of Madrid through the madri+d Foundation for Knowledge, with the aim of actively involving the public in science, technology and innovation, as well as promoting scientific vocations among the youngest, eliminating gender barriers from the first years of vocational education.
More information: