Neurobiologist Rafael Yuste, UC3M Honoris Causa Doctor
9/6/22
The neurobiologist Rafael Yuste has been awarded Honoris Causa Doctor by the Universidad Carlos III de Madrid (UC3M) in recognition of his relevant scientific and academic contributions. The investiture took place during the opening ceremony of the 2022-2023 academic year, chaired by the UC3M President, Juan Romo, and also attended by the Minister of Universities, Joan Subirats, and the General Director of Research and Technological Innovation of the Community of Madrid, Ana Isabel Cremades.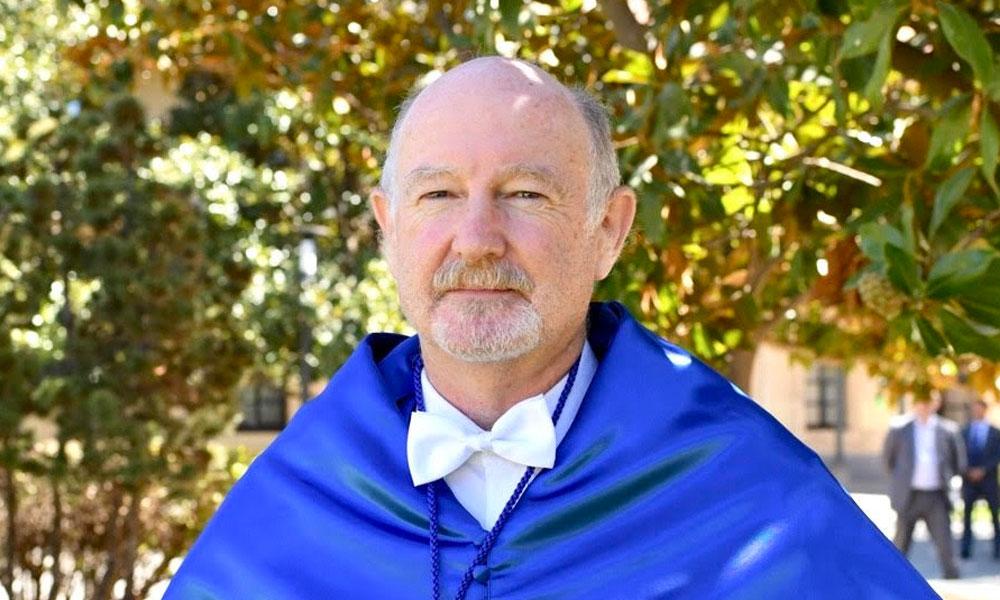 Rafael Yuste (Madrid, 1963) inventor of the BRAIN scientific project, has promoted pioneering research related to the functioning of the brain, consciousness and memories, making progress in the understanding of neuronal activity and the interaction mechanisms of brain cells. One of his milestones was altering memories in laboratory animals. He is currently a biological sciences lecturer at Columbia University (New York) and director of Rafael Yuste's Laboratory at the same university.
The opening ceremony, which took place in the Aula Magna of the Getafe campus on Tuesday 6th September, began with the reading of the academic report by the General Secretary, Marcos Vaquer. Then, the new UC3M doctors were awarded and given their medals. The laudatio on Rafael Yuste was carried out by UC3M professor emeritus, Tomás de la Quadra-Salcedo Fernández. The ceremony ended with a speech by the University's President, Juan Romo.