The UC3M presents its programme of R&D&I outreach activities at the European Researchers' Night 2021
Friday 24th and Saturday 25th September
9/16/21
The Universidad Carlos III de Madrid (UC3M) has organised almost a dozen outreach activities, such as colloquia, webinars, and artistic and cultural activities within the framework of the European Researchers' Night 2021, a public event that is held on the same weekend throughout Europe. To take part in the activities, which will take place both in person and online this year, you need to book a place at the web.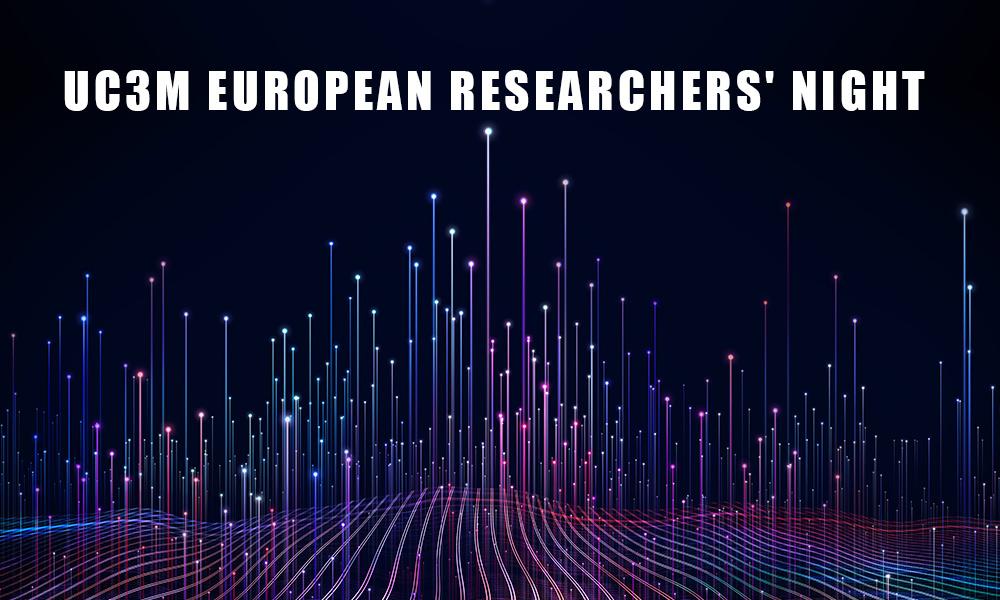 A scientific outreach show will be held for secondary schools at 11am on Friday 24th September in the UC3M's Auditorium. It will focus on climate change and will alternate with talks given by researchers from the UC3M's Climate Strategic Initiative about the impact different scientific projects are having on the climate and the planet's sustainability with artistic and cultural activities.
There will be a public interdisciplinary colloquium about European construction and sustainability held at 7pm on Friday 24th September at the UC3M's Madrid Puerta de Toledo Campus, which will bring academics and journalists together to discuss the subject and address different international research related to this field.
In addition to this, researchers who are taking part in European scientific projects at the UC3M will organise shows, workshops, guided tours and webinars that will take place in the afternoon on Friday 24th and Saturday 25th September. These activities will address a range of topics, such as experimental aerodynamics, 5G communications, the future of plasma rockets, magnetic smart materials, powder metallurgy, and scientific engineering vocations.
These activities at the UC3M, organised by the Vice Rector for Communication and Culture, are part of the European Researchers' Night, an event that hosts numerous free scientific outreach activities and has been held in more than 300 cities across Europe at the same time since 2005. This project is being promoted in Madrid by the Ministry of Science, Universities, and Innovation, coordinated by the Madri+d Foundation and funded by the European Union as part of the Horizon 2020 Programme for research and innovation under the Marie Skłodowska-Curie actions, with grant agreement number 101.036.010. Its main goals are to bring the researchers closer to the local population, so that they can get to know and understand their work and the benefits it brings to society, to foster scientific vocations among students, and promote entrepreneurial spirit. This event also has the support of the Spanish Foundation for Science and Technology (FECYT) of the Spanish Ministry of Science and Innovation.
More information: