UC3M professor Antonio Cabrales receives the Rey Jaime I Award for Economy
6/8/21
A professor from the Universidad Carlos III de Madrid (UC3M), Antonio Cabrales, has been awarded the 2021 Rey Jaime I Award for Economy. This award, which comes with 100,000 Euros and is comprised of a jury of 21 Nobel Prize winners, recognises the researcher's work and contribution in the field of game theory, experimental and behavioural economics, and social networks analysis.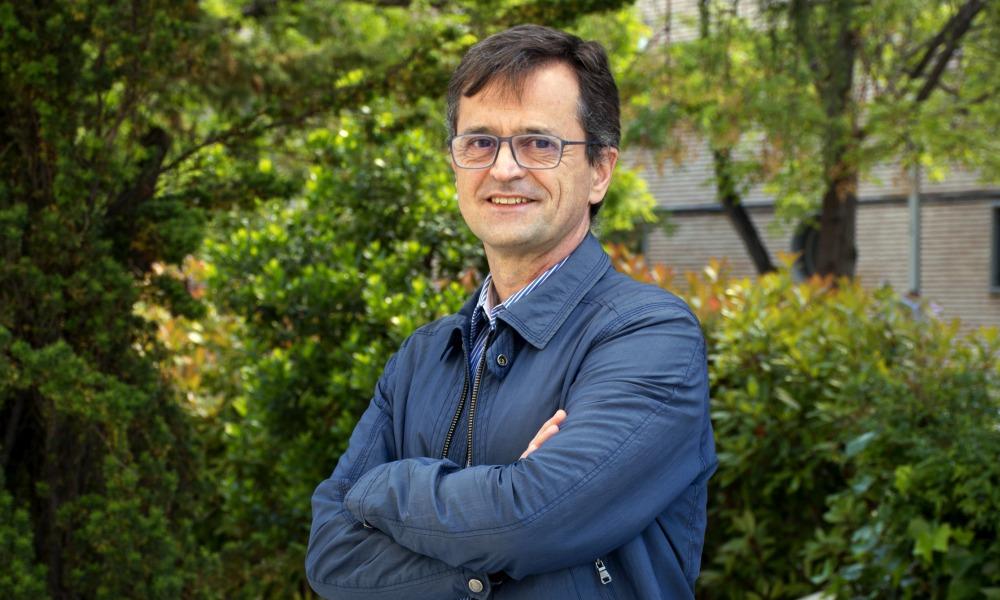 During the announcement of this year's winners, the CEO of the Rey Jaime I Awards Foundation, Javier Quesada, emphasised that Antonio Cabrales' interest extends to a wide range of public policies—education, health and work—whose analysis uses a varied set of techniques rooted in economic theory. The winners of the 33rd edition of the 2021 Rey Jaime I Awards were announced during a ceremony held today at the Palau de la Generalitat presided over by the Head of the Council, Ximo Puig, and was attended by various authorities from the Rey Jaime I Awards Foundation.
Antonio Cabrales Goitia is a professor at the UC3M's Department of Economics. He has a PhD in Economics from the University of California, San Diego. He was a professor at the University College London and the Pompeu Fabra University. He is an associate researcher at the Centre for Economic and Policy Research (CEPR), executive vice-president of the European Economic Association and former president of the Spanish Economic Association and was an honorary member of both associations. His main line of research focuses on social media economics, design and mechanisms, learning and evolution games, experimental economics, and behavioural and industrial organisation.
The other winners were: the Basic Research Prize was awarded to astrophysicist Alicia Verde, for her studies into the origin and composition of the universe; the Medical Research Prize was awarded to immunobiologist Eduard Batllé, for his contributions to colorectal cancer; the Protection of Nature Award was awarded to biologist Fernando Valladares, for his contributions to understanding how forest plants interact with each other; the New Technology Prize was awarded to engineer Nuria Oliver, who is leading a group of experts in epidemiological models; and the Entrepreneur Prize was awarded to Benito Jiménez, founder of the company Congelados de Navarra, for his commitment to the environment and his local producers.
The Rey Jaime I Awards were created in 1989 with the aim of bringing together scientific and business enterprises, through studies and research, to promote scientific development, research, and entrepreneurship in Spain. These prizes are awarded with the largest monetary amount in Spain, 100,000 Euros for each category, and with the commitment to reinvest part of the prize amount into research and entrepreneurship in Spain. The juries are made up of eighty people, including more than twenty Nobel Prize winners.