The UC3M ranks among the best universities in the world for its commitment to the SDGs
THE Impact Rankings 2021
4/21/21
The Universidad Carlos III de Madrid (UC3M) ranks among the best universities in the world in the Times Higher Education (THE) Impact 2021 ranking, which recognises universities' commitment to the United Nations Sustainable Development Goals (SDGs). In particular, the UC3M ranks among the top 200 universities in the world for SDG 7 (affordable and clean energy) and in the top 400 for SDG 8 (decent work and economic growth).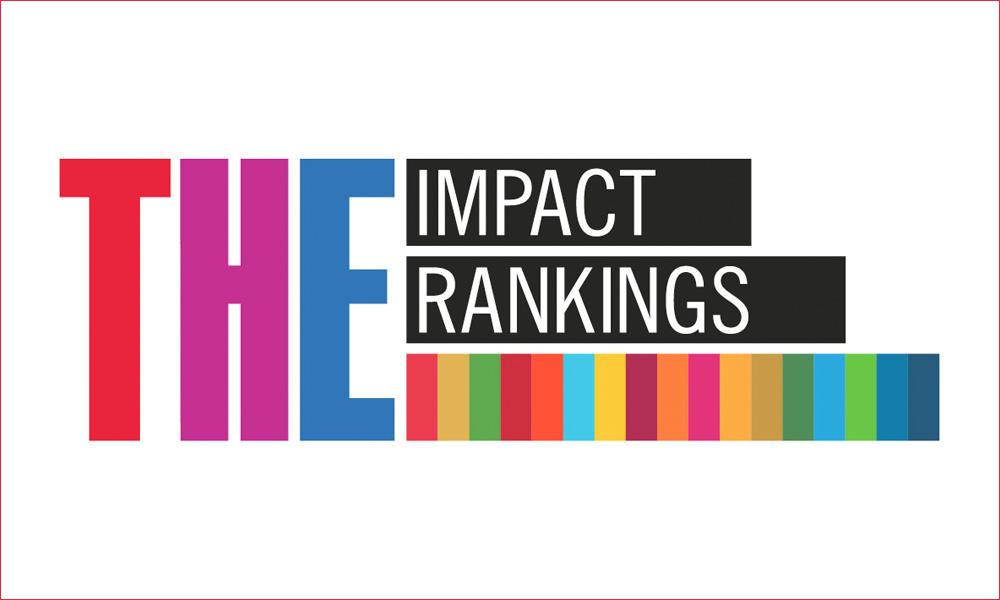 This ranking is based on data provided by each university in relation to the institution's impact on one of the seventeen SDGs. Data is limited to indicators in four major areas: administration, outreach, teaching, and research. This is the first time that the UC3M has sent data and achieved a good ranking in relation to the two SDGs it provided information for.
In regard to SDG 7, this ranking uses metrics based on various aspects. Firstly, scientific publications about clean and affordable energies, taking their citations and impact into account. Secondly, the energy measures adopted by the University, such as the energy efficiency of its facilities, the reduction of carbon dioxide emissions, or the plans to optimise and reduce its consumption, for example. Thirdly, its density of energy use, in other words, the amount of energy used in each space at the University, is analysed. Fourthly, its relationship with the local community in regard to energy issues, such as advising governments in this area, as well as its relationship with industry, technological support, or programmes to promote the importance of learning about clean energy.
The ranking for SDG 8 is based on five metrics. Firstly, research into economic growth and employment. Secondly, the University's employment practices and policies, in areas such as the recognition of social rights and trade unions, or the development of discrimination or inequality prevention programmes in these areas, for example. Thirdly, expenses per employee. Fourthly, the percentage of students who undertake internships related to their studies. Fifthly, the proportion of employees who have stable employment contracts.
THE relies on the 17 SDGs to measure the social and economic impact of universities, including issues such as climate change, gender equality, and health and wellbeing. This is the first university ranking to use these indicators. The creators of this ranking argue that it recognises "the great effort universities are making that is often not recognised".