The UC3M introduces its Undergraduate Degrees during Education Week 2021
4/12/21
The Universidad Carlos III de Madrid (UC3M) introduces its Undergraduate Degrees for the 2021/22 academic year, which are made up of fifty degrees. Most of which can be studied bilingually or in English, within the framework of AULA 2021 Live Connect, the Salón Internacional del Estudiante y de la Oferta Educativa (Student and Education Opportunities International Hall) which is being held online during Education Week 2021 from the 12th to 17th April.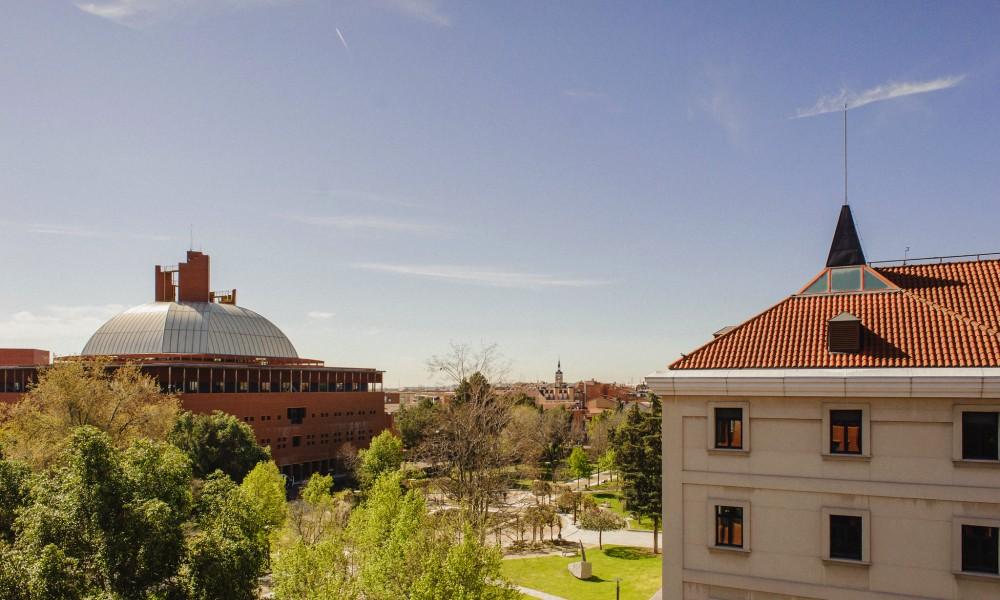 The University's new Degree in Science, Technology and Humanities, as well as updates to international accreditations of the University will be introduced among others. The Degree in Science, Technology and Humanities is a joint degree from the UC3M, the Autonomous University of Barcelona (UAB) and the Autonomous University of Madrid (UAM). It aims to train professionals who are able to understand and analyse science and technology as social and historical phenomena, incorporating analysis and critical perspective provided by social sciences.
This year, three UC3M Degrees will be awarded the AACSB international accreditation, a hallmark of excellence in business education that is held by less than five percent of business management programmes around the world. These degrees are Business Administration (Spanish, English), Management and Technology (English), and Finance and Accounting (Spanish, English). On the other hand, almost all engineering degrees at the University have the EUR-ACE accreditation, Europe's most prestigious international engineering accreditation.
Internationalisation and employability
The UC3M is one of the Spanish universities with the largest number of English and bilingual degrees (38), which represent 76% of their degrees offered in the 2021/22 academic year. In addition to the professional benefits of studying in English, it gives students the opportunity to come into contact with students from dozens of different countries.
The UC3M is also ranked among the top universities in the world for employability, according to the Times Higher Education's (THE) Global University Employability Ranking 2020, which identifies the universities that best prepare their students to enter the job market. In fact, 93.4% of UC3M graduates find employment within one year of graduating and their overall satisfaction is very positive (96.6% would recommend studying at the University) according to the 24th Study of Employability of UC3M Graduates.
The UC3M is a Spanish public university which excels in teaching, research, and innovation. It ranks 35th globally in the QS Top 50 Under 50 ranking and is featured in the Times Higher Education (THE) 150 Under 50. It has more than 870 agreements with universities from 56 countries, among which are some of the best in the world, according to the Shanghai University Ranking. 20% of its students are international students. The University is a partner of the Young Universities for the Future of Europe (YUFE) alliance, one of the networks selected for the EU's European Universities Initiative.
More information: www.uc3m.es/grados