UC3M presents 14 new graduate degree programs
2/14/18
Universidad Carlos III de Madrid (UC3M) is offering 14 new graduate degrees for academic year 2018/19, expanding it broad offer of second cycle educational programs made up of more than 100 masters and UC3M-accredited programs.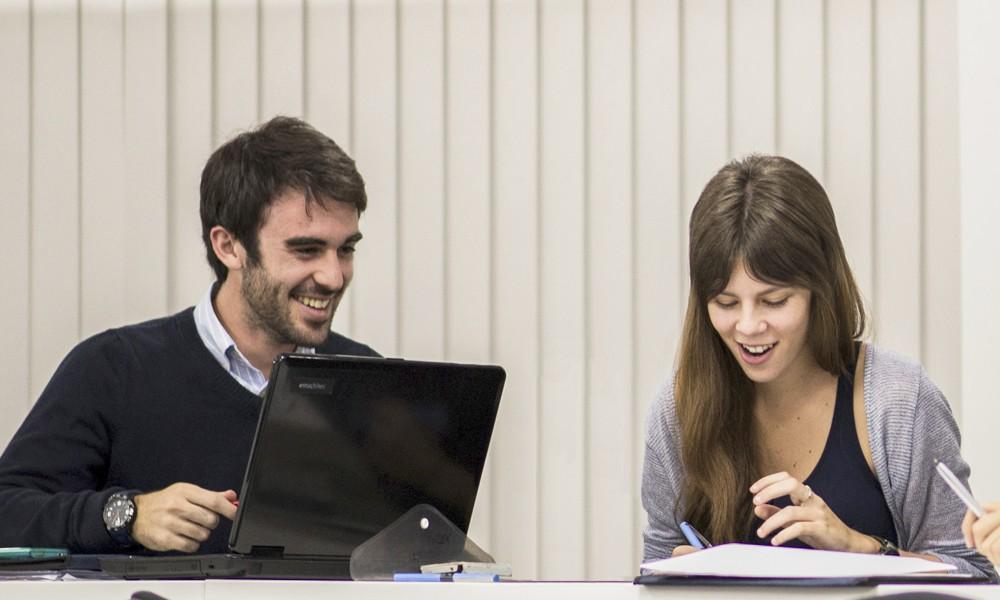 The five new university masters focus on the the following areas: Clinical Engineering, Geopolitics and Strategic Studies, Political and Electoral Analysis, Statistics for Data Science and Taxation. Admission requirements and documentation necessary differ in accordance with the individual program. Information can be found in the "Admission" section for each master's program.
In general, the University offers three types of University masters degrees. First are the masters in research, which are oriented towards the preparation of a dissertation. The second type are those that enable students to undertake regulated professional activities. Thirdly, there are academic-professional masters. In these programs, 40% of the students are international. In academic year 2017/18, there were 2,916 students in the university masters programs.
At the same time, the UC3M School of Lifelong Learning is also presenting its latest responses to the growing demand for specialized training within the framework of an economy and society in transformation. Accordingly, it is launching nine new UC3M-accredited programs: Master's in Airframe Technology; Master's in Architecture and Society; Master's in Communication in E-SPORTS and Videogames MARCA-UC3M; Master's in Audiovisual Documentation; Master's in Videogame Screenwriting; Master's in Technologies for Inclusive Support, Accessibility and Design; Specialist in International Family Law; Specialist in 5G Networks; and Expert in Digital Marketing for Luxury Goods Companies.
More than one hundred degree programs
UC3M has more than 60 university masters in the areas of Law, Economics and Political Science, Business, Humanities and Communication, and Engineering and Basic Sciences, and more than 50 UC3M-accredited programs. Over 10% of the programs are taught in a bilingual modality and approximately 20% are taught solely in English.
The mission of the UC3M School of Graduate Studies is to manage and administer, organize, coordinate, and promote its university masters programs, the UC3M-accredited masters programs and those pertaining to lifelong learning.
Further information: UC3M School of Graduate Studies