UC3M participates in "Campus Vivo" exhibition at MUNCYT
Display addresses importance of university research
11/8/17
Universidad Carlos III de Madrid is participating in "Campus Vivo: Researching at University," an exhibition inaugurated at the National Museum of Science and Technology (MUNCYT) in A Coruña. The goal of the exhibition is to convey the importance of university research for territorial development and the improvement of citizens' quality of life.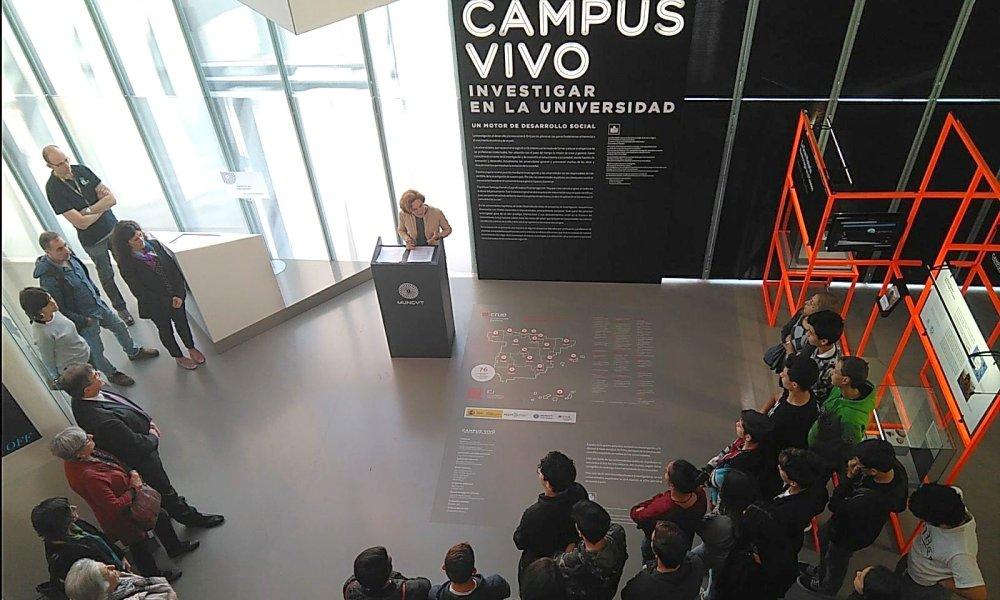 The display, promoted by the Spanish Foundation for Science and Technology, CRUE and the MUNCYT, exhibits eight university projects selected from more than two hundred. Each of the projects is accompanied by one or several pieces and identifying elements that illustrate key aspects of the project, along with subtitled audiovisual material (image and/or video).
The projects are categorized into four subject areas that articulate the exhibition's space: The Origin of Humanity, Scientific and Technological Advances, Challenges of the Future and Social Challenges. Visitors receive informational cards about each project and the display incorporates texts in "easy reading" format so that they are accessible to visitors with cognitive or intellectual disabilities.
The UC3M project, called "Statistics, For What?" consists of a video and a collection of books about applications of statistics in several areas of knowledge. "With these elements, we want to highlight the cross-disciplinary nature of statistics and its application to generate new knowledge in different scientific, technological and social fields in which we work," said one of the project's authors, who is from the UC3M Department of Statistics. "Among many other things, and as the video reflects, statistics serves to fight poverty, study climate change, model levels of pollution, program a robot, analyze social problems and recognize people and their corporal expressions. The project seeks, in a very visual way and with very familiar language, to reflect the ability statistics has to respond to many questions and challenges that arise naturally in the environment."
The other projects selected are from the universities of Cantabria, Castilla-La Mancha, Oviedo, Politécnica de Madrid, Vic and Vigo. The display can be visited until the end of June 2018 at the MUNCYT in A Coruña.