UC3M participates in Madrid's 17th Science Week
November 6-19, 2017
10/23/17
Universidad Carlos III de Madrid (UC3M) is participating in the 17th edition of Madrid's Science Week with more than 30 free activities so that people can learn first-hand about the institution's R&D&I: open-door sessions about its campuses, exhibitions, workshops, guided visits, etc.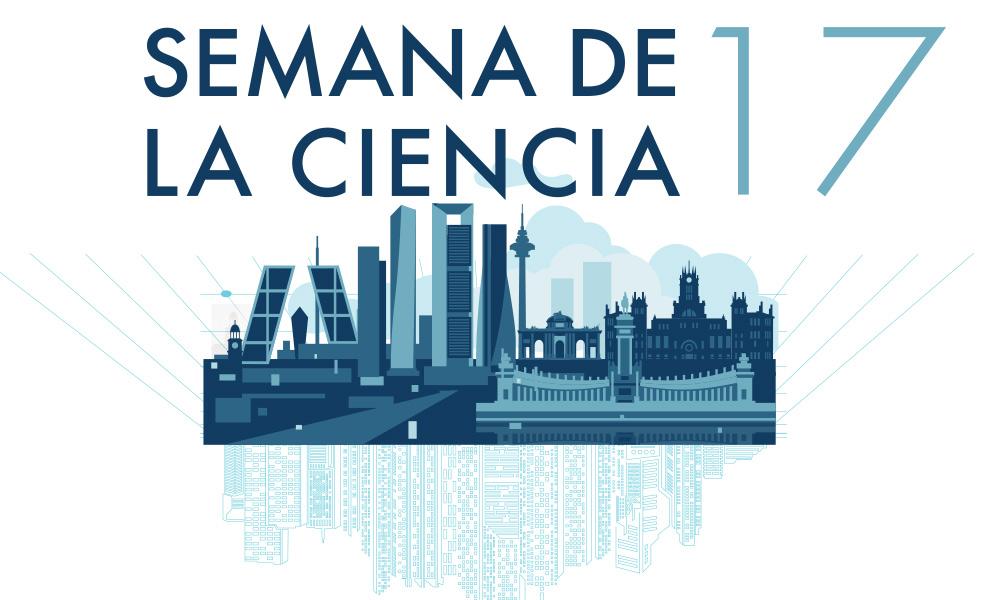 Among the activities UC3M is presenting this year, workshops take center stage, because of their educational potential and their interactivity. For example, participants can learn how to use Big Data in small and medium companies, the keys to the revolution of mobile LiFi communications, how to effectively manage emotions, dazzle with the applications of phototonics, how to design scientific infographics, listen to artificial satellites, how to navigate around an operating room or take X-rays, the main points of the 2030 Agenda for Sustainable Development, the challenges of producing accessible performing arts, how to make a rocket from water or participate in a hackathon for the design of video games.
In the round tables proposed for this year, the following subjects are addressed: the "gig economy" and the "uberization" of work; the current state and future of space exploration; the process of the design of a racing motorcycle; the role of management in work in the digital age; the establishment of new policies for equality in the 21st century; and digital life.
As for the guided visits, participants will have the opportunity to see the EFE news agency museum, go to the National Museum of Science and Technology to try out "active listening" activities, see a robotics laboratory and visit UC3M facilities where plasma propulsion for rockets is researched. In addition, several temporary exhibitions are being organized. One of them is about meteorology in aviation, and another presents traction kites, which are being researched for the generation of clean energy.
Activities for high school students
During Science Week at UC3M, there will also be activities designed specifically for high school, baccalaureate and training cycles students. There will be an educational theatrical multimedia show at the UC3M auditorium to explore the effects of 5G technology on daily life, with the collaboration of IMDEA Networks and the Kumato Theater Company. In the sessions for high schoolers on the Colmenarejo, Getafe and Leganés campuses of UC3M, schools will get to know the facilities at the University and listen to researchers who will speak to them about subjects like networks and their application to social networks, artificial intelligence and its connection with social robotics, smart cars and transportation of the future.
Madrid Science Week is an event for scientific dissemination and citizen participation organized by the madri+d Foundation for Knowledge. UC3M has participated in this event for more than a decade. It offers the public an opportunity to learn about the work that scientists do and their research, motivations and efforts.
Further information:
UC3M Science Week 2017: www.uc3m.es/semanaciencia2017